◀

Completed projects
Sir Mortimer B. Davis Jewish General Hospital
Get off on the right foot with Visilec
The Sir Mortimer B. Davis Jewish General Hospital, built in 1934, is affiliated with McGill University. To better meet the needs of the 23,000 patients that pass through the hospital each year, the administration decided to expand the facility and upgrade the HVAC systems. But before going any further, it wanted to have all the facts and figures it needed to be sure the project would be cost-effective. It hired an energy expert to review the consumption of the past two years.
Optimal air-conditioning in summer
The hospital signed up for Visilec. Analysis of the power curve revealed two problems with the air-conditioning systems. First, it was noted that they were running all out to maintain an even temperature in the operation rooms. The recommended remedy was a dedicated system for the operating suite. It also turned out that power demand was high at night. When it is very hot out, the systems had to work 24 hours a day to keep room temperatures from being too high in the morning. It was therefore suggested that future systems be configured and sized accordingly.
Solid foundations
By opting for Visilec, the Jewish General Hospital does it right! The energy analysis showed the hospital that its heating and air-conditioning systems had high energy-saving potential. Visilec was extremely useful for checking data and essential to good project management.
Profile of hospital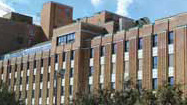 Building type: University hospital
Year founded: 1934
Service contract type: Rate M
Heating system: Natural gas furnace
More efficient heating in winter
As it would also like to lower its heating costs, the hospital administration plans to optimize its equipment. Once the work has been completed, the power demand will vary between 2,500 and 4,100 kW. Installing an electric furnace for heating in off-peak hours will lead to savings.
Solid data
With Visilec, the hospital administration knows what to expect. It now knows what measures it can take to achieve substantial savings, without compromising the comfort of staff and patients.
Numéro général
514 879-4841
ou 1 866 289-3618
---
See also