Alcoa – Baie-Comeau Aluminum Smelter
distinction
Alcoa's Baie-Comeau aluminum smelter, which joined the Energy Savers' Circle in 2011 and has been an Elite member since 2012, rose to Distinction status in 2014 thanks to efficiency measures that led to remarkable annual electricity savings of 329 GWh.
To achieve these savings, Alcoa's Baie-Comeau smelter carried out six energy saving projects and carried out a number of initiatives, including:
Implementing a number of measures identified by energy analyses
Improving its electrolysis process
Automating its compressed-air system in order to generate savings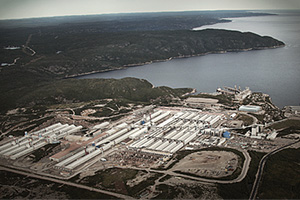 ---
Would you like to learn more about the Energy Savers' Circle?
Talk to your commercial officer, who will be happy to answer your questions.