ArcelorMittal – Longueuil bar mill
Hydro-Québec is very pleased to welcome ArcelorMittal's Longueuil bar mill, a leader in steel, to the Energy Savers' Circle. Thanks to its energy efficiency measures, ArcelorMittal reduced the annual electricity consumption of its Longueuil bar mill by 6%.
To achieve these results, the company implemented a series of measures, including:
a major overhaul of its indoor lighting system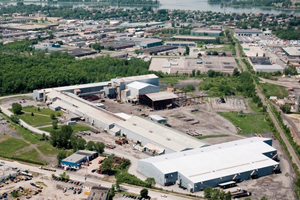 ---
Would you like to learn more about the Energy Savers' Circle?
Talk to your commercial officer, who will be happy to answer your questions.