ArcelorMittal Tubular Products – Montréal
By installing energy-efficient compressors, ArcelorMittal Tubular Products Montréal was able to reduce the electricity consumption of its Montréal plant by 7%.
The company has manufactured steel tubing for close to 100 years. In Québec, ArcelorMittal employs over 2,000 people in five locations in the greater Montréal area. It is part of the ArcelorMittal Group, a world leader in the steel industry, which employs 310,000 workers in over 60 countries.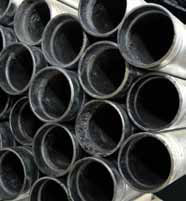 ---
Would you like to learn more about the Energy Savers' Circle?
Talk to your commercial officer, who will be happy to answer your questions.