Cascades Boxboard Group – Jonquière
Hydro-Québec welcomes Cascades Boxboard Group's Jonquière mill to the Energy Savers' Circle thanks to energy efficiency initiatives that have lowered its annual electricity consumption by 12%.
To achieve these savings, the mill carried out seven energy efficiency projects and implemented a series of measures, including:
Installing variable-speed drives
Upgrading lighting
Installing a compressed-air system and high-efficiency dryers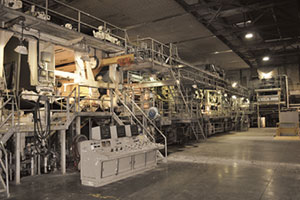 ---
Would you like to learn more about the Energy Savers' Circle?
Talk to your commercial officer, who will be happy to answer your questions.