École de technologie supérieure (ÉTS)
Hydro-Québec is pleased to announce that the École de technologie supérieure has joined the Energy Savers' Circle. The school has lowered its annual electricity consumption throughout its campus by at least 9%.
To achieve these savings, the school implemented several energy efficiency initiatives in various construction and renovation projects, including:
opting for integrated equipment management thanks to a centralized control system;
adding new heat recovery equipment and technologies;
adopting an ongoing optimization practice for electromechanical systems;
building energy-efficient buildings that use electricity as their main source of energy.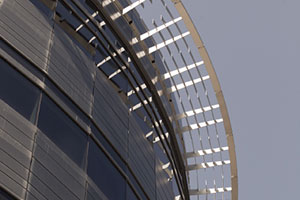 ---
Would you like to learn more about the Energy Savers' Circle?
Talk to your commercial officer, who will be happy to answer your questions.