Ivanhoe Cambridge - Centre Rockland - Montréal
Implementation of a new centralized energy management system to optimize the operating schedules of the stores' rooftop units and parking lot lighting. This initiative led to energy savings of 12%.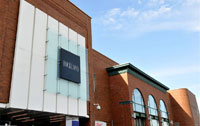 ---
Would you like to learn more about the Energy Savers' Circle?
Talk to your commercial officer, who will be happy to answer your questions.