Kruger - Place Turcot - Montréal
Since 2005, Kruger has undertaken 10 energy efficiency projects, leading to a 5% reduction in energy consumption at the Place Turcot paperboard mill. These measures include:
The installation of a very-high-efficiency motor
The replacement of a refiner by a high-performance model
The replacement of two vacuum pumps by a single, more efficient pump
The installation of efficient rotors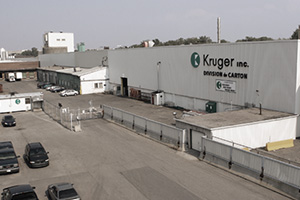 ---
Would you like to learn more about the Energy Savers' Circle?
Talk to your commercial officer, who will be happy to answer your questions.