SITQ - Le 1000 De La Gauchetière - Montréal
Installation of variable frequency chilled water pumps; optimization of the heating, ventilation, cooling and regulation systems. These initiatives led to energy savings of 5%.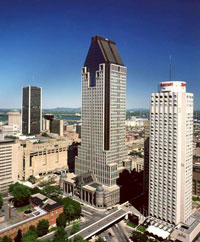 ---
Would you like to learn more about the Energy Savers' Circle?
Talk to your commercial officer, who will be happy to answer your questions.