Smart charging for your fleet
When electrify rhymes with simplify
A customized, integrated and scalable solution for electrifying all commercial fleets.
School transportation
Urban transportation
Parcel delivery
Utilities
Freight transportation
Municipal services
Reliable know-how
Making the shift to electric presents its share of challenges for operators of vehicle fleets, from installing and operating the charging infrastructure to energy management.
Hydro-Québec's proposed charging solutions for vehicle fleets arose from the needs often expressed by commercial vehicle operators, who are looking for independent expertise and customized support in making the shift to electric. Our goal is to provide carriers with the solution that best meets their current and future needs so they can make their transition successfully.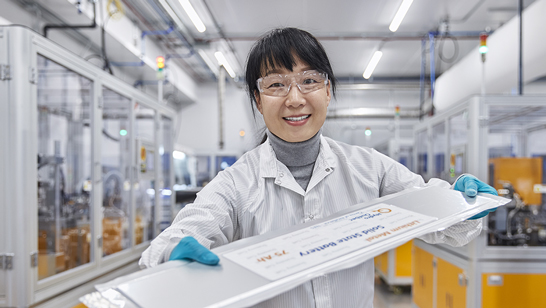 About our charging solutions
Hydro-Québec's charging solutions for electric vehicle fleets are offered by its subsidiary InnovHQ. Our solutions help carriers and charging service providers go electric by providing them with independent expertise, customized support and a smart platform for charge management.