A modern head office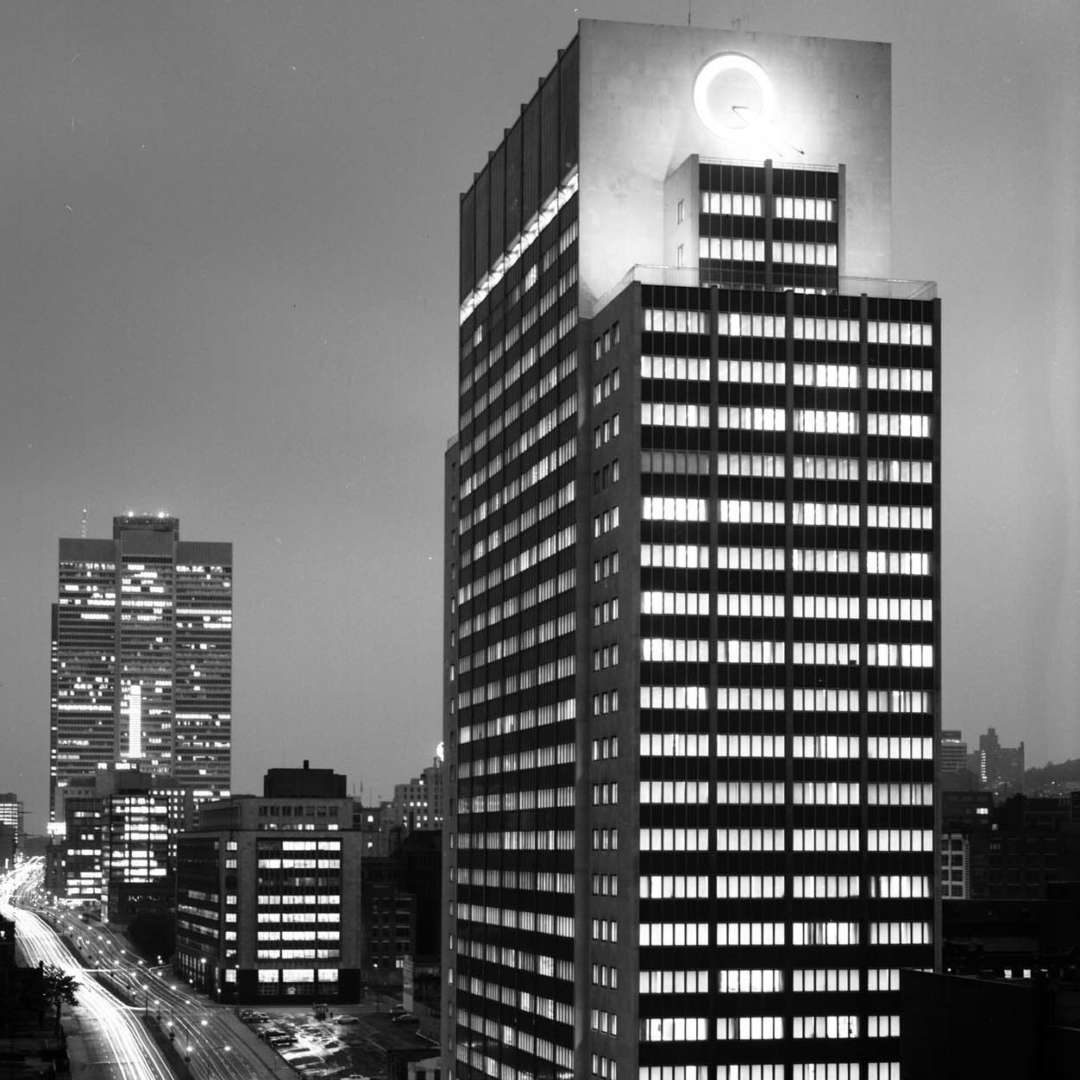 April 6, 1962 was a busy day for many Hydro-Québec employees. At 9 a.m., a convoy of 15 trucks went back and forth between several buildings, including the Power Building on Craig Street, as the company moved into its new head office on Dorchester Boulevard. Hydro-Québec would finally have enough space to accommodate its growing workforce.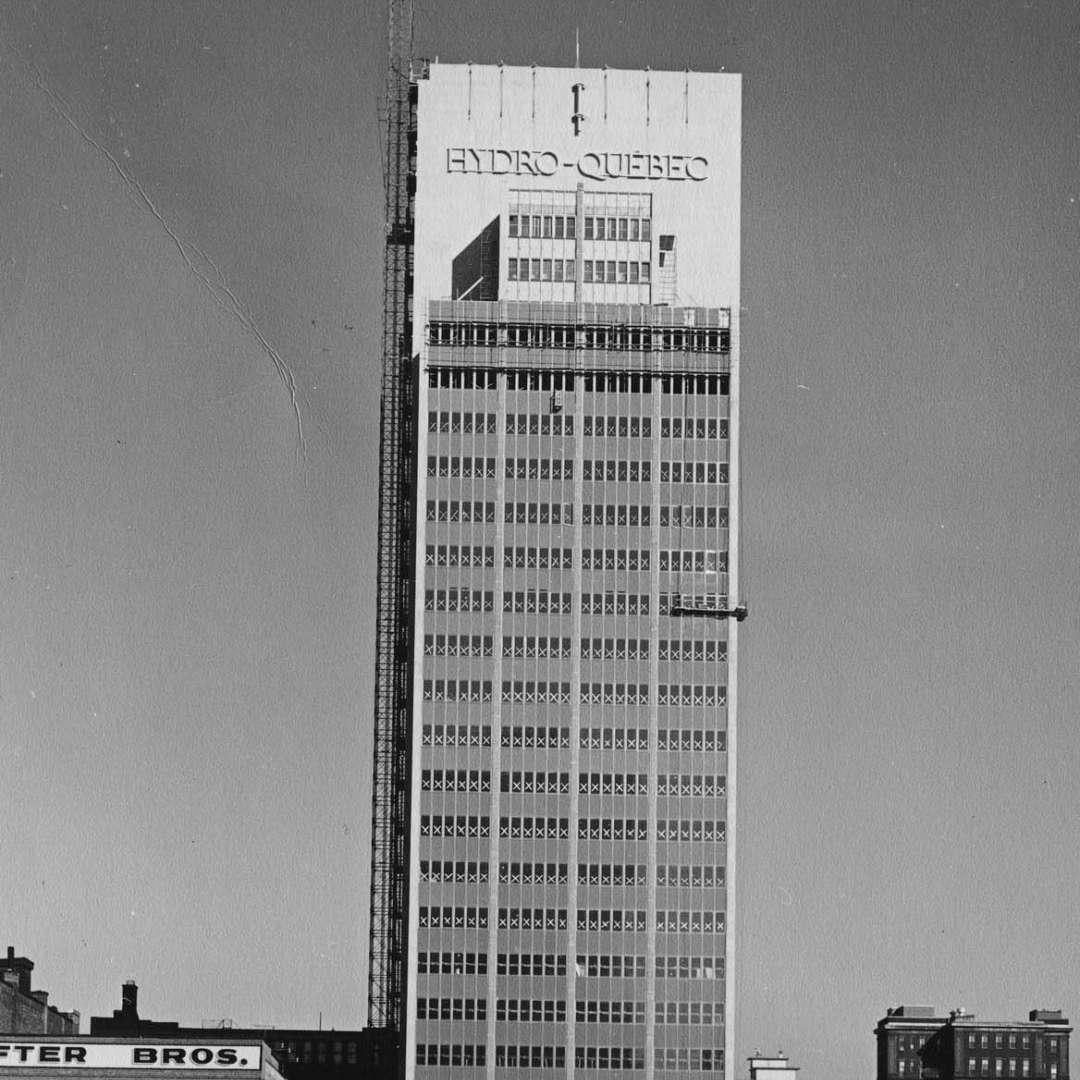 West wall, November 1961.
©Hydro-Québec archives.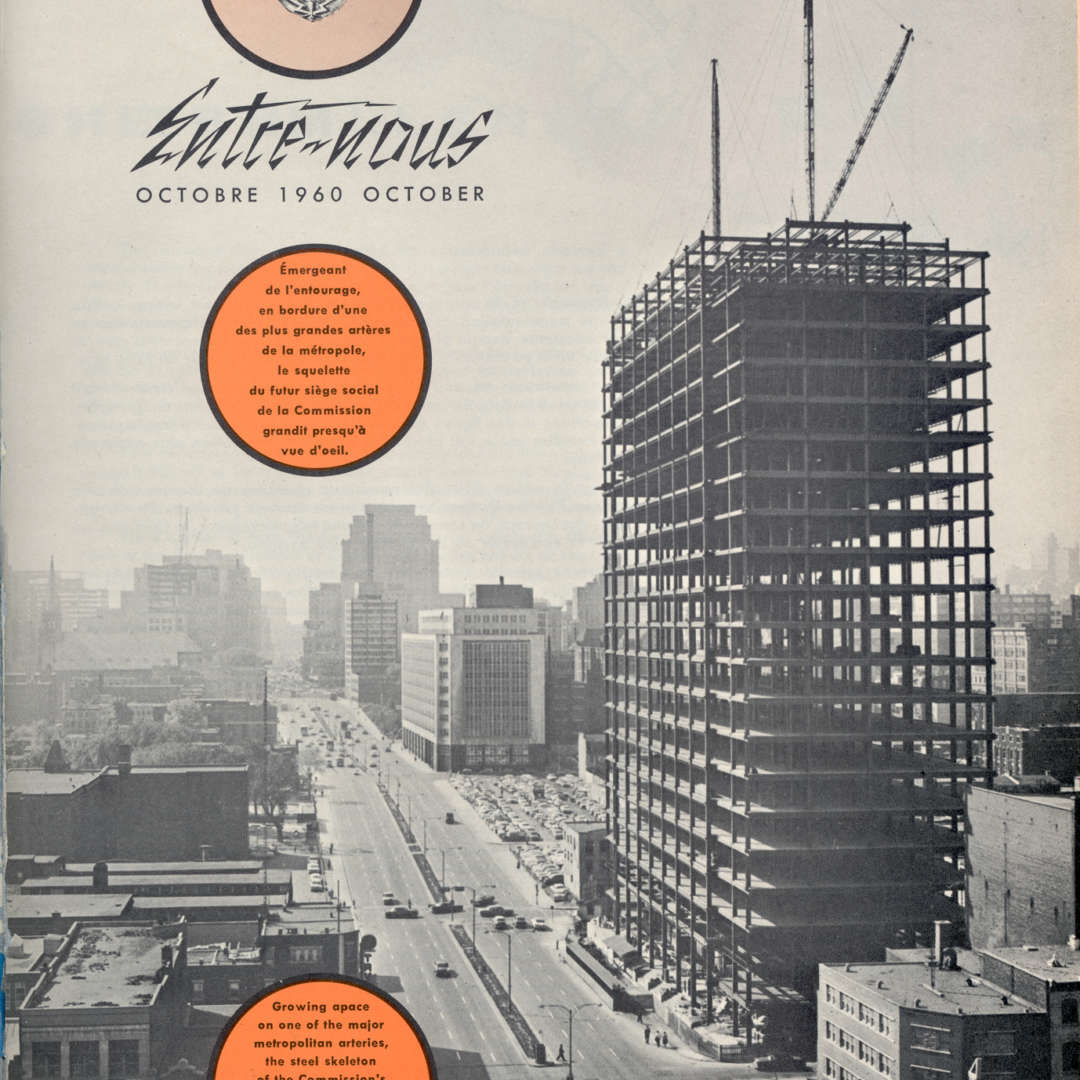 Photograph of Hydro-Québec's headquarters under construction, published in the employee newsletter, October 1960.
©Hydro-Québec archives.
Arrival of employees at Hydro-Québec's new headquarters, April 1962.
©Hydro-Québec archives.
The building stood out for its modern architecture inspired by the International Style. Not only was it among the first high-rise towers in Jean Drapeau's planned new downtown, but it was also culturally innovative. In 1961, Hydro-Québec launched a competition for Québec artists to create a work of art to be installed in the lobby. The winning project was a mural by Jean-Paul Mousseau called "Lumière et mouvement dans la couleur," which means "light and movement within color." Unveiled in October 1962, it's a fascinating work that lends beauty and radiance to the head office lobby.
Hydro-Québec, an energy efficiency pioneer
Even more than for its architecture, the head office stands out for the fact that it has an underground transformer substation located behind it. A heat recovery system was incorporated into the building at the design stage. Heat given off by the Dorchester substation transformers is piped in and is used to heat a large portion of the building when the outside temperature is above -15°C. This system, installed long before heat recovery became a household word, is still working today.
The new head office was inaugurated on June 8, 1962, by then Premier Jean Lesage. On June 12, 2017, Hydro-Québec named it the Jean-Lesage building in honor of the man who spearheaded the second stage of nationalization.