Billing and consumption – Business customers
Questions about your bill or electricity use?
Contact us.
Finding your service contract rate
Rate G, M or G-9
The rate is shown on the detailed statement part of your bill (second page).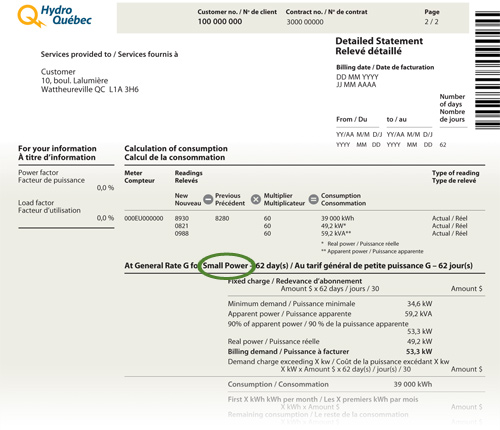 Rate DM
The rate you pay is indicated on your bill, under the Billing date line (first page).