Make a request for work – Business customers
Please fill out this form if you plan to carry out work that requires that an equipment be moved, to let us know about noisy or defective equipment, for the removal of an object that is in contact with our equipment, or if you have questions about work done by Hydro-Québec.
Note that only a master electrician can submit a request for an electrical connection or to change a connection.
Charges may apply and depend on the nature of the work. You will receive an evaluation if charges apply.
Finding your service contract rate
Rate G, M or G-9
The rate is shown on the detailed statement part of your bill (second page).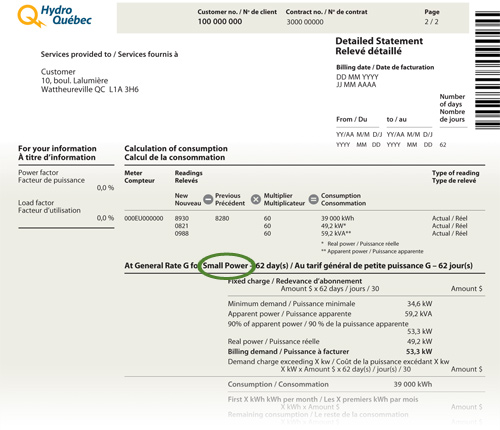 Rate DM
The rate you pay is indicated on your bill, under the Billing date line (first page).