A training ground for French-speaking engineers
Carillon was the first generating station in the province to be built entirely by Hydro-Québec employees under the supervision of French-speaking engineers, marking a turning point in the history of the Québec power industry. It offered an opportunity for many French-language students and employees to acquire valuable experience. It was a challenge they met with brio, since the facility came into service on schedule in 1964.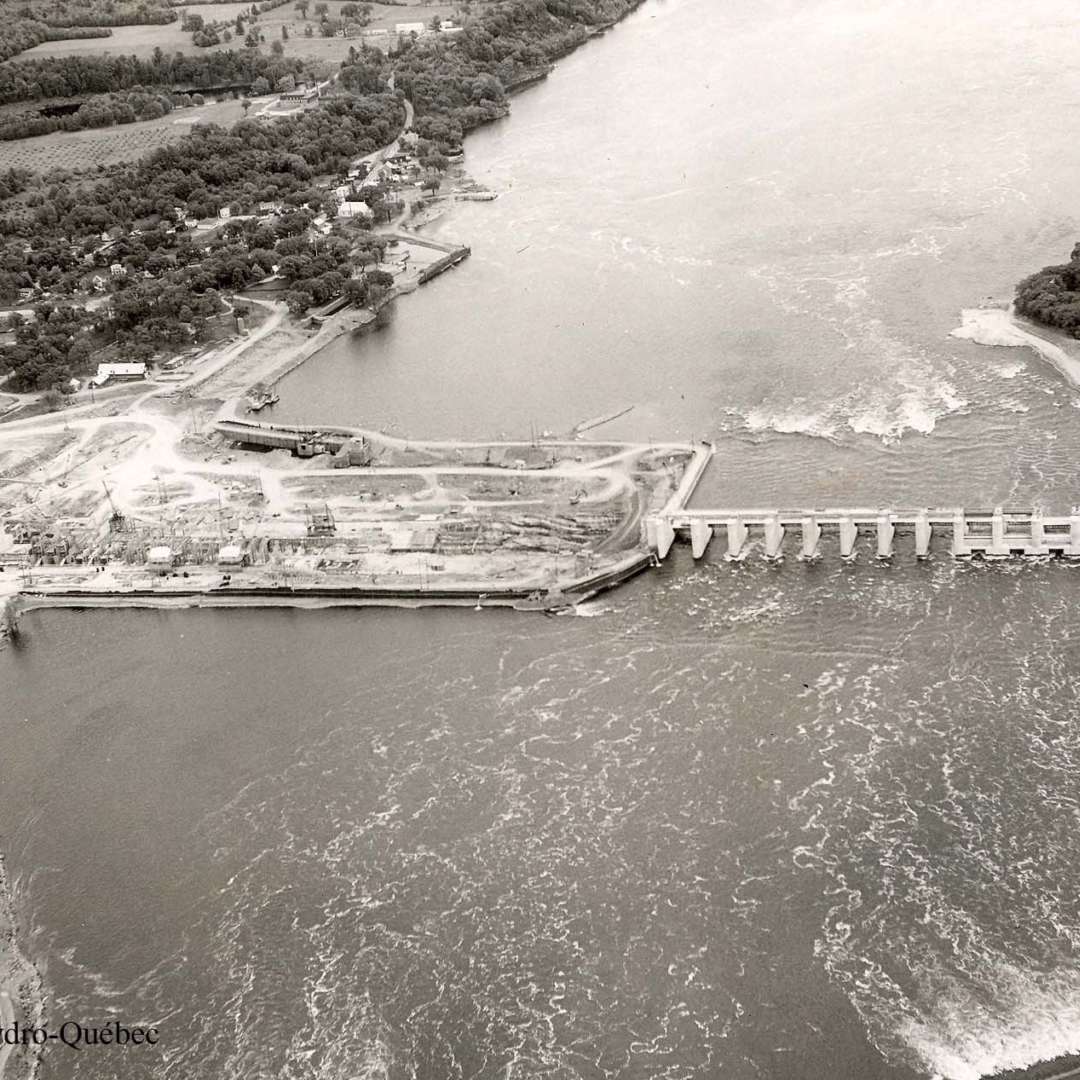 Carillon generating station under construction, 1961.
©Hydro-Québec archives.
Worksite of Carillon generating station, September 1961.
©Hydro-Québec archives.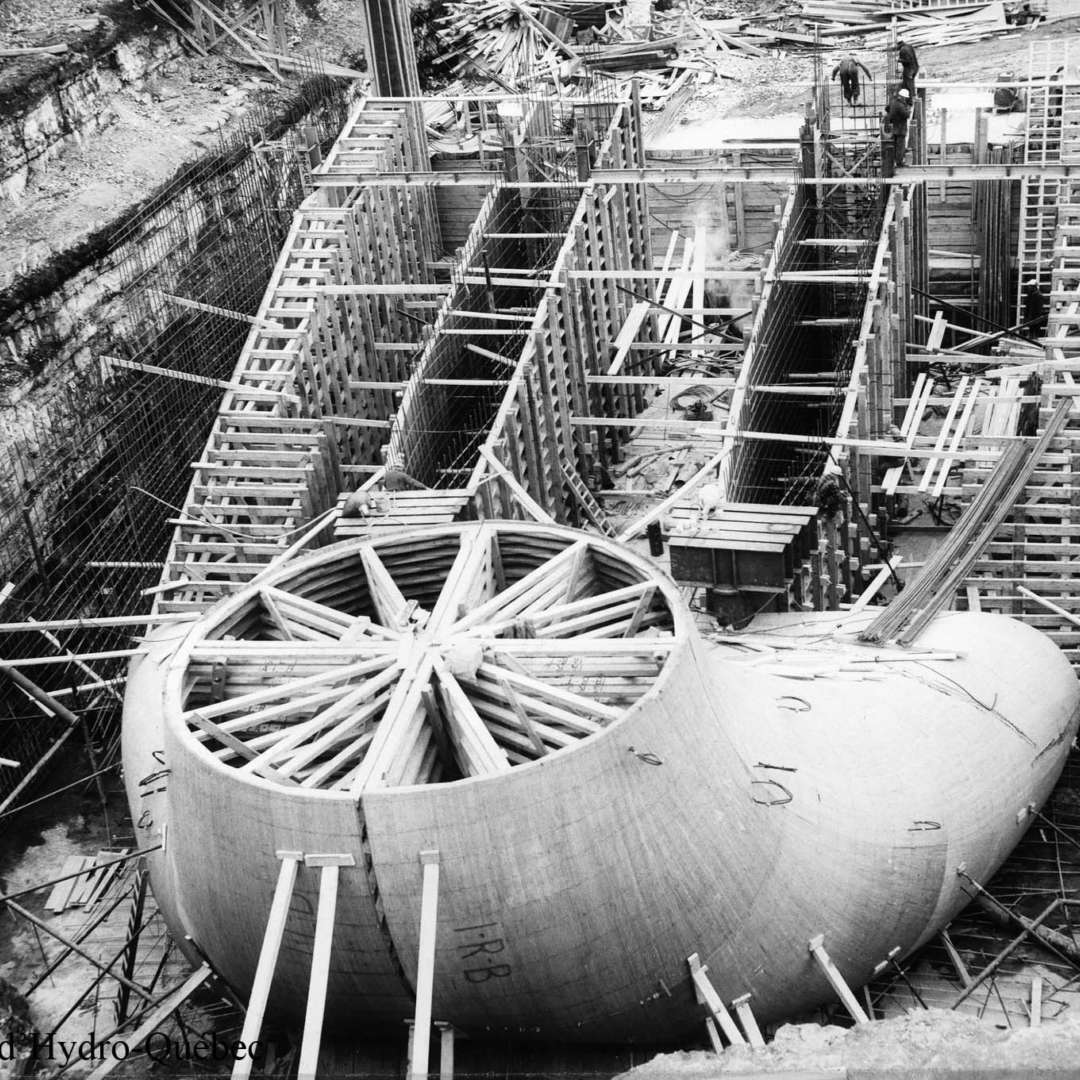 Draft tube form work, 1961.
©Hydro-Québec archives.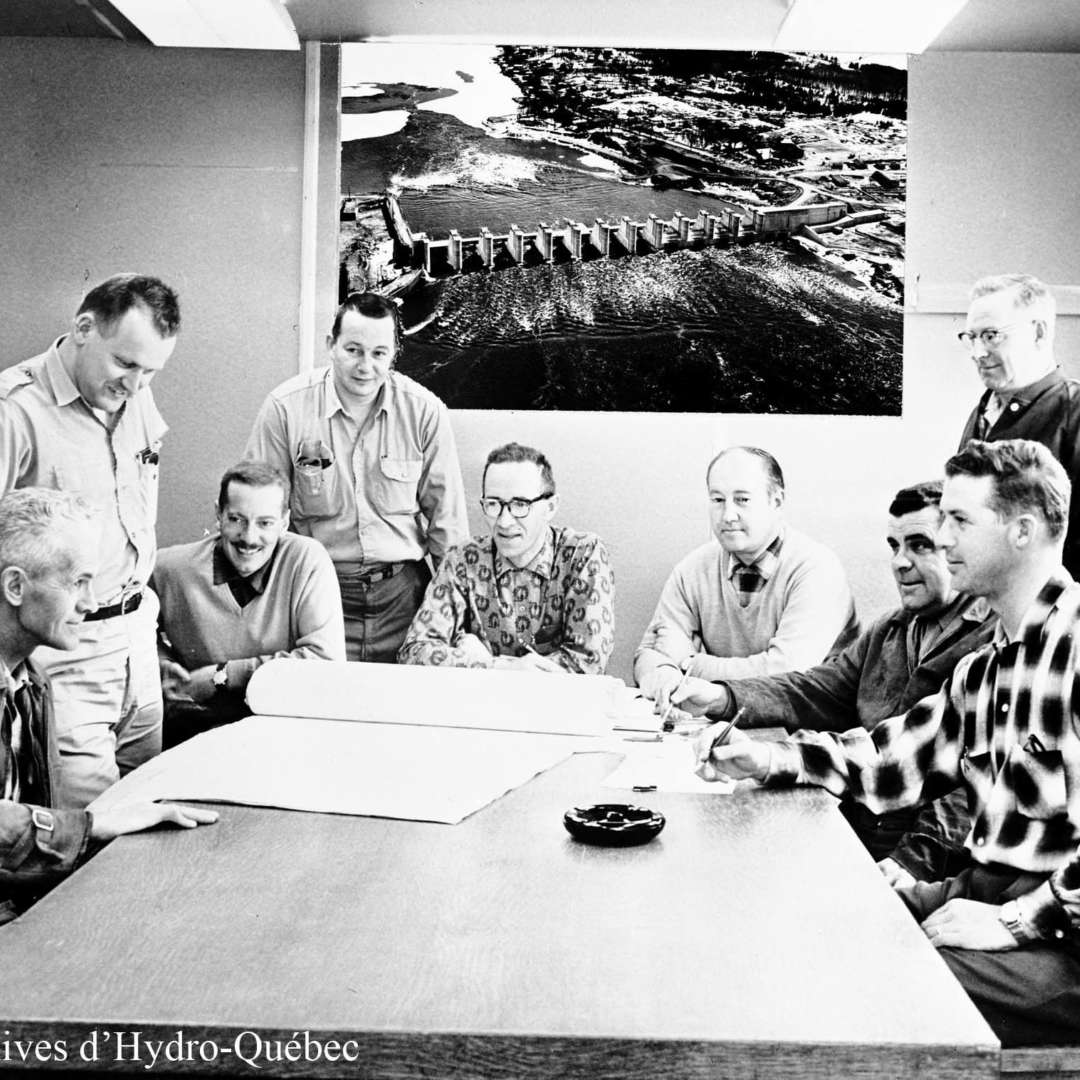 Team meeting of anglophone and francophone engineers, headed by engineer René Gauthier (center), project manager, May 1962.
©Hydro-Québec archives.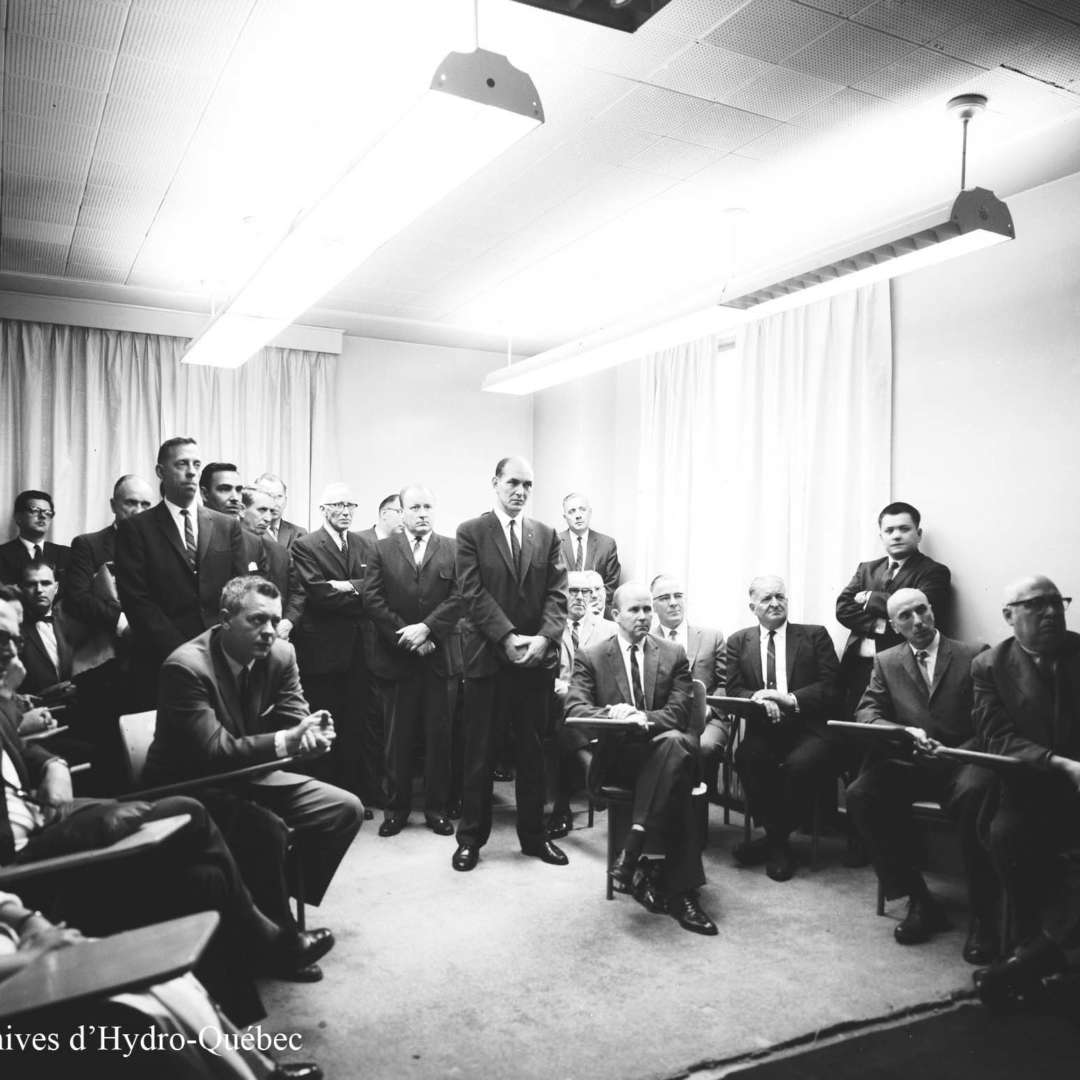 French class for former employees of the Shawinigan Water and Power Company, 1964.
©Hydro-Québec archives.
In French, please!
Starting in the 1950s, the use of French began to spread at Hydro-Québec. Since the technical terms used in the power industry at the time were primarily in English, some generating station managers produced small bilingual lexicons so that employees could work in French. After the second nationalization in 1963, when Hydro-Québec acquired a number of English-speaking companies, their employees were offered French classes to facilitate the transition. In 1967, a translation and language services division was set up. Considered a "driver" by the Office de la langue française since the 1970s, it led the way in workplace francization.
Watch the video about Laurent Hamel, a student in engineering in 1960–1961 (in French only)