The 735-kV line: Pushing the technical envelope
During the 1960s and 1970s, the Québec economy was booming and energy demand was increasing by about 7% annually. To meet the demand, Hydro-Québec would have to double its generating capacity every decade.
As a result, large hydro projects were built farther and farther from major load centers. But this gave rise to many new challenges in terms of transmission. The 315-kV lines used since 1956 in Québec were no longer adequate.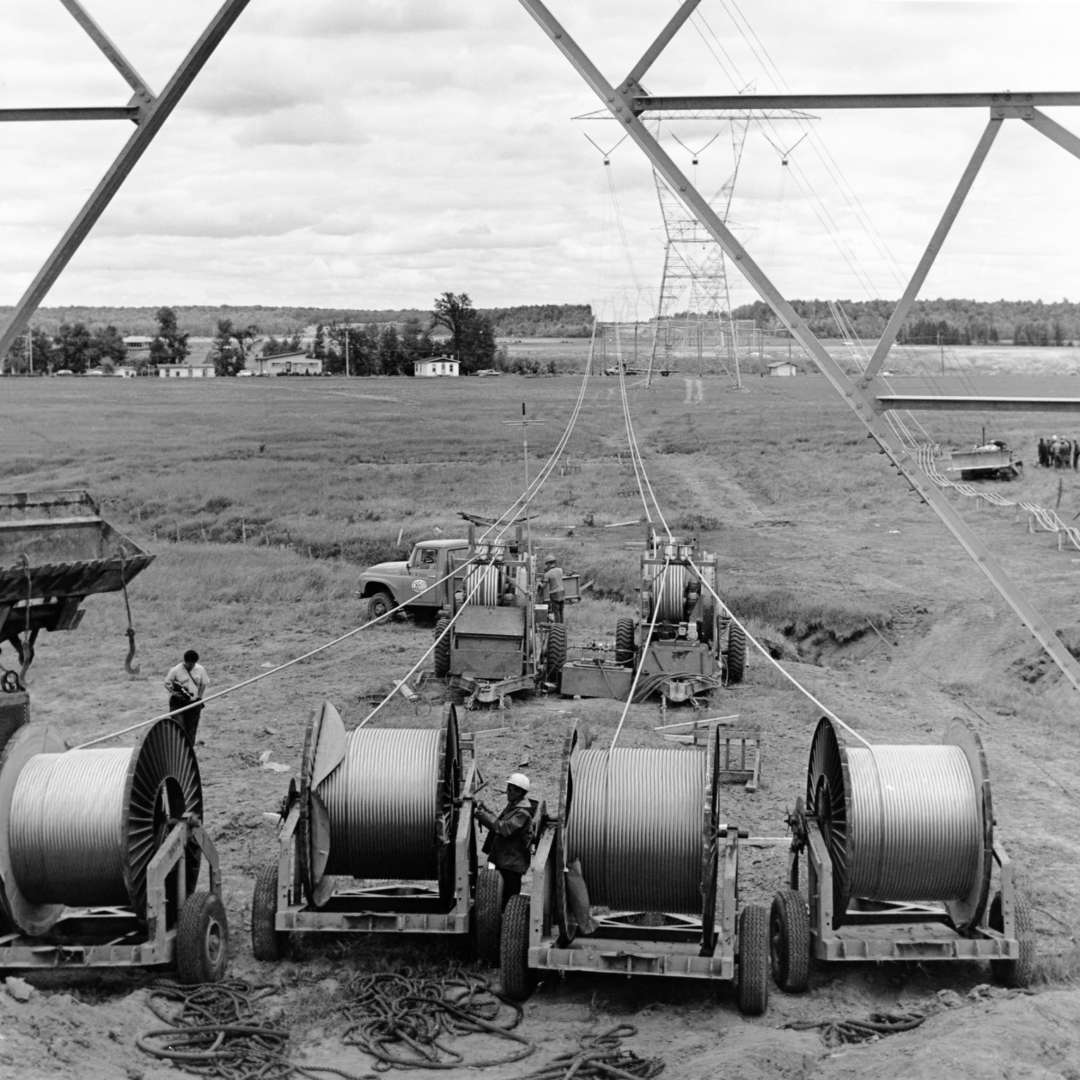 Workers unrolling four conductors on a line, 1964.
©Hydro-Québec archives.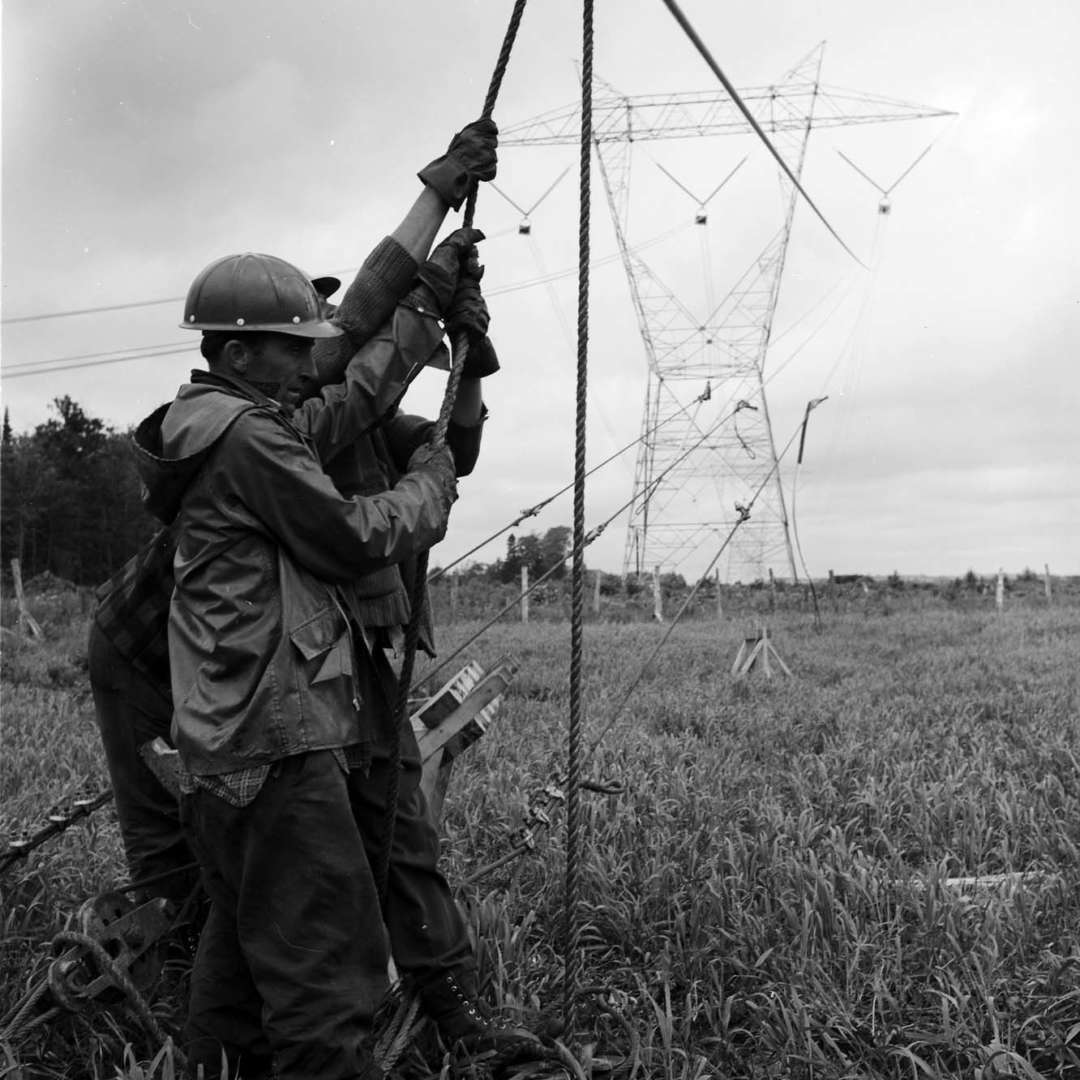 Tower for the first 735-kV line, 1965. 10 tower models were used to cover the distance between Manicouagan and Boucherville—a total of 1,400 towers.
©Hydro-Québec archives.
Swedish engineers testing 735-kV equipment, 1965. Similar tests were conducted in several countries, including the United States, Italy, Switzerland and England.
©Hydro-Québec archives.
Construction work on the Saguenay crossing, 1964.
©Hydro-Québec archives.
A feat of engineering in Québec
Jean-Jacques Archambault, who joined Hydro-Québec as an engineer in 1947, was actively looking for a solution to the transmission conundrum that was threatening to hold back Québec's economic growth. In the late 1950s, using a pencil and slide rule, he was studying a voltage level never reached anywhere in the world: 735 kV. This choice seemed strange and irrational at the time, since 500 kV was being widely adopted in the U.S. and was not yet in use in Québec. To many of Hydro-Québec's decision makers, it seemed the wiser and safer choice. But Archambault insisted that 735 kV would considerably reduce the number of lines required: in fact, one 735-kV line can do the work of four 315-kV lines.
Hydro-Québec engineers who played a pivotal role in the world's first 735-kV transmission line. From left to right: Jean-Jacques Archambault, Guy Monty, Benoît Baribeau and Lionel Cahill, September 1965.
©Hydro-Québec archives.
The hard work, inventiveness and perseverance of Jean-Jacques Archambault and his team eventually paid off. On November 29, 1965, Premier Jean Lesage inaugurated the world's very first 735-kV line.
Watch the video about the history of 735-kV transmission in Québec (in French only)
This Hydro-Québec innovation had a worldwide impact and put the company at the forefront of high-voltage power transmission.