IREQ, a world-class research centre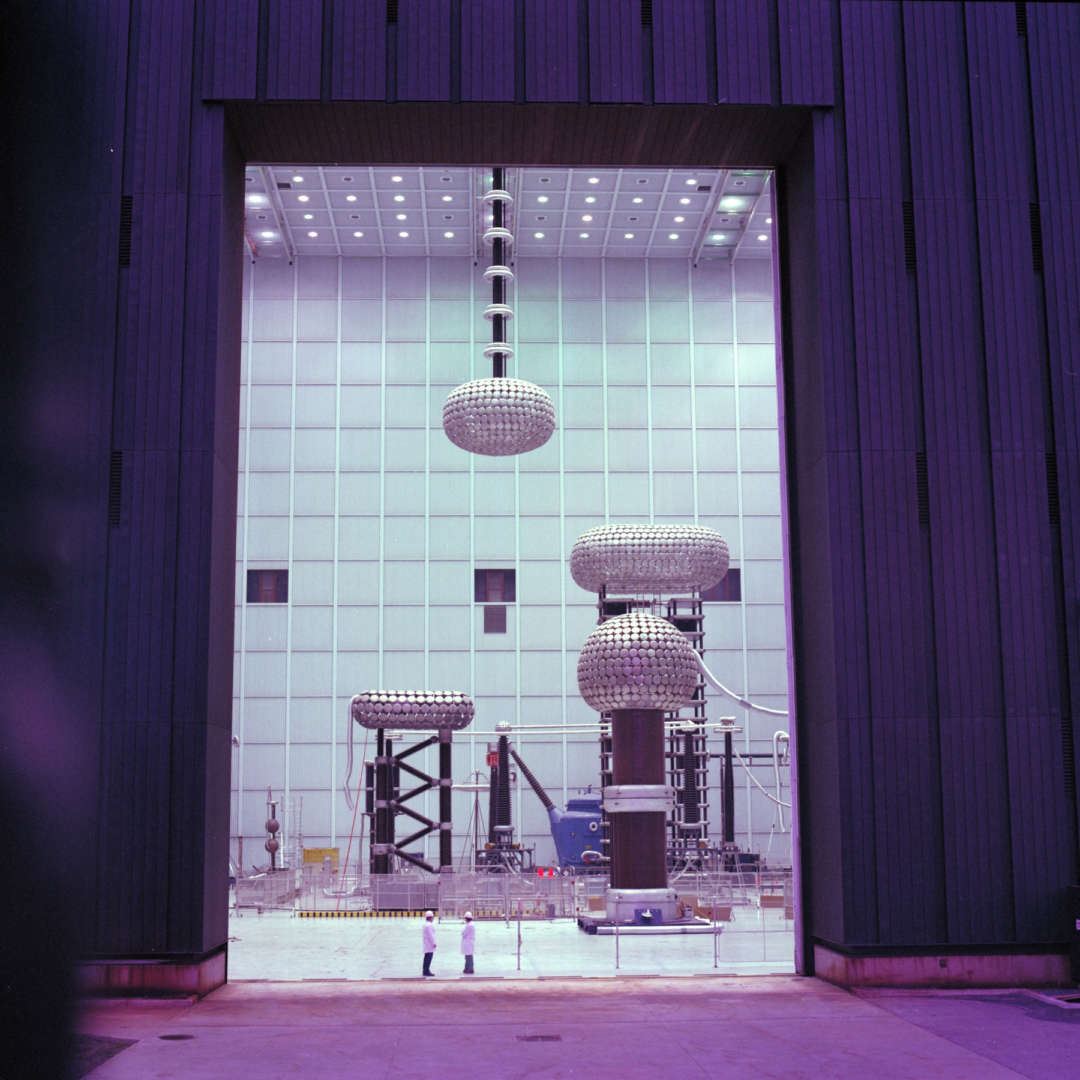 In 1967, Hydro-Québec created its own research centre with the aim of advancing high-voltage transmission technology and stimulating growth in Québec's power industry.
The Institut de recherche en électricité du Québec (IREQ) was set up in Varennes, on the south shore of Montréal, in 1970. Right from the start, Hydro-Québec recruited researchers from across Canada and abroad.
An international need
The idea of setting up an electricity research center in Québec had been around since the early 1960s. In 1964, Lionel Boulet, accompanied by Robert A. Boyd, then Hydro-Québec's chief engineer, visited several countries to study the state of power industry R&D. He noted that nowhere in the world was there a facility capable of conducting tests on high-voltage transmission. Given that the deployment of 735-kV lines was key to Hydro-Québec's growth strategy at the time, creating such a research center proved to be a very wise choice for the company.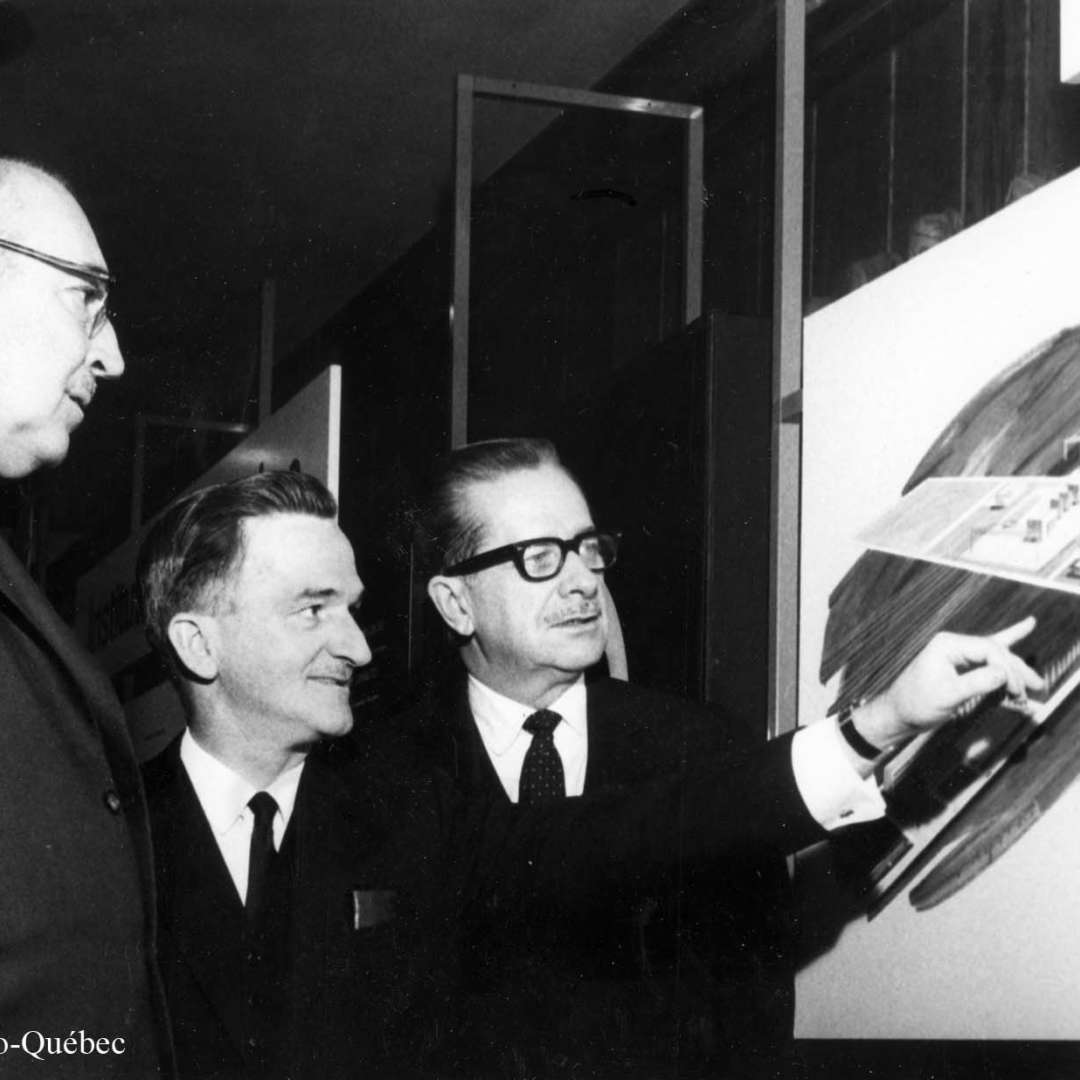 Lionel Boulet's presentation of a sketch of the Institut de recherche en électricité du Québec (IREQ) construction project to the president of Hydro-Québec, Jean-Claude Lessard, and to the Premier of Québec, Daniel Johnson, 1967.
©Hydro-Québec archives.
First shovel by Lionel Boulet at the IREQ ground-breaking ceremony, 1967. Mr. Boulet headed the institute for 15 years.
©Hydro-Québec archives.
IREQ's high-voltage laboratory, inaugurated in 1970.
©Hydro-Québec.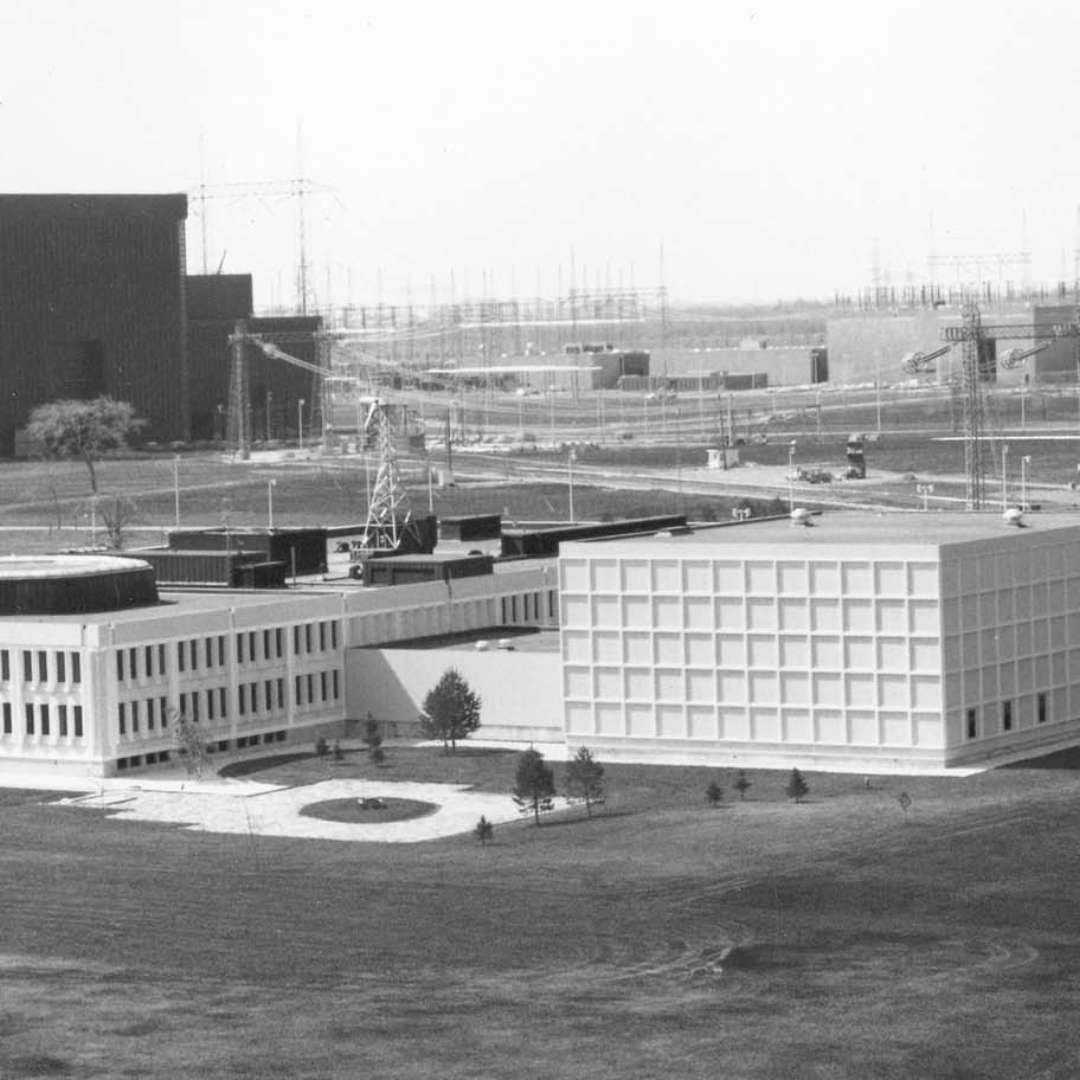 IREQ's main laboratory, now called Pavillon Lionel-Boulet in honor of its founder, 1970.
©Hydro-Québec archives.
Hydro-Québec's innovations—safe battery materials, energy storage systems, electric motors, line maintenance robots, etc.—are the envy of the world's largest power companies.
The power industry is changing. Already Hydro-Québec's research teams are thinking about the customers of the future and exploring ways to meet their needs better, as well as how to make more extensive use of new technologies to improve equipment maintenance.
More than 50 years later, IREQ continues to innovate, and its expertise is recognized around the world.