The Electric Circuit
Aware of the immense potential for electric transportation in the province, in 2008 Hydro-Québec set up a task force charged with establishing the company's strategic direction in this regard. The provincial government, in its Electric Vehicles 2011–2020 Action Plan, gave Hydro-Québec responsibility for developing a strategy for deploying an EV charging infrastructure in the Québec and Montréal metropolitan areas.

The Electric Circuit, launched on March 30, 2012, was the first public charging network in Canada. It was founded under the impetus of Hydro-Québec in conjunction with four partners: the Agence métropolitaine de transport, RONA hardware stores, St-Hubert restaurants and Metro supermarkets. The partners installed some 30 charging stations in their parking lots. Other partners have joined the roster over the years.

2012 launch of the Electric Circuit, Canada's first public EV charging network
Since inception, the Electric Circuit has continually expanded into many regions of Québec and northeastern Ontario, and is now the largest public charging network in Québec with more than 1,800 stations and 2,500 planned by 2020. Nearly 200 of the stations already installed are quick-charging (400 volts).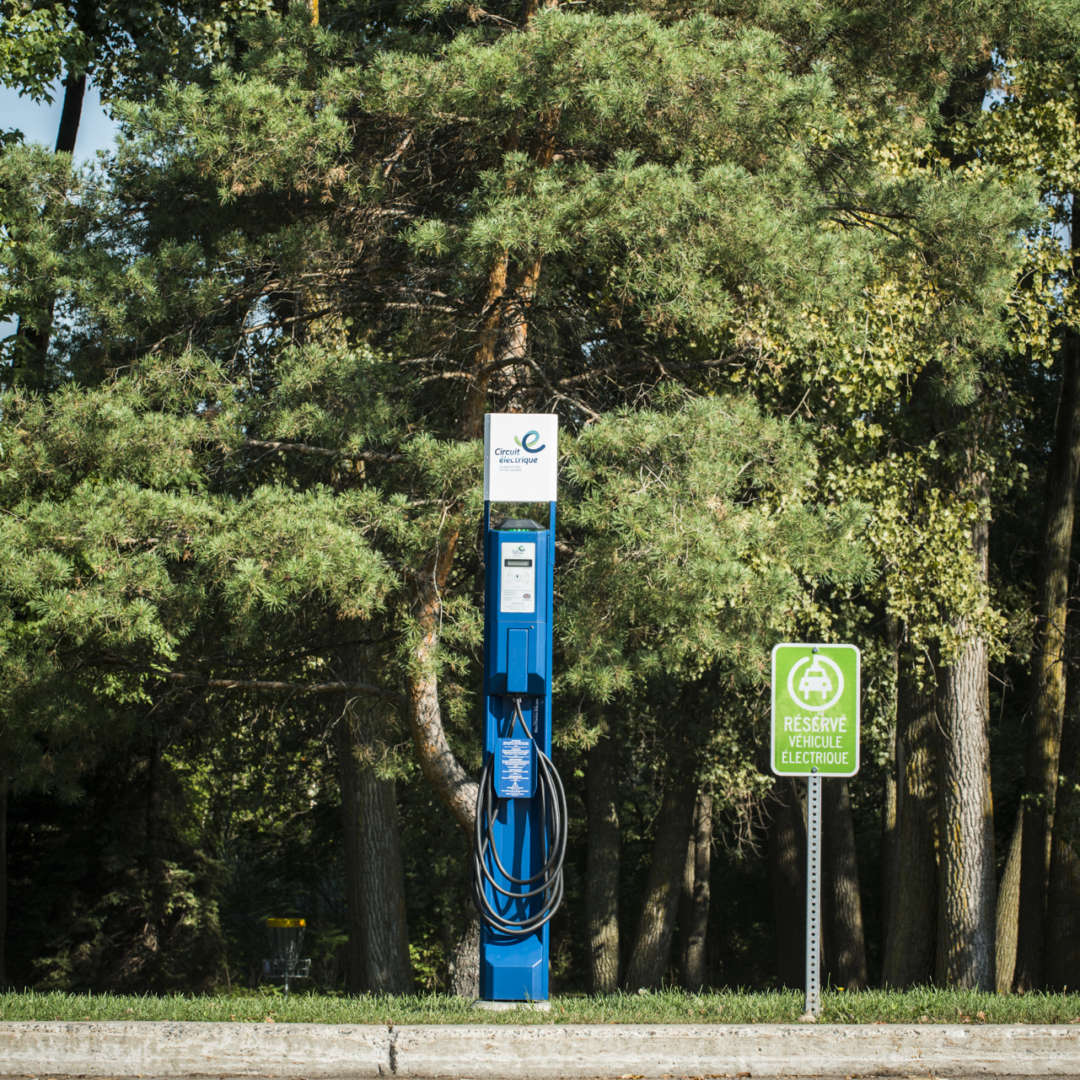 240-volt Electric Circuit charging station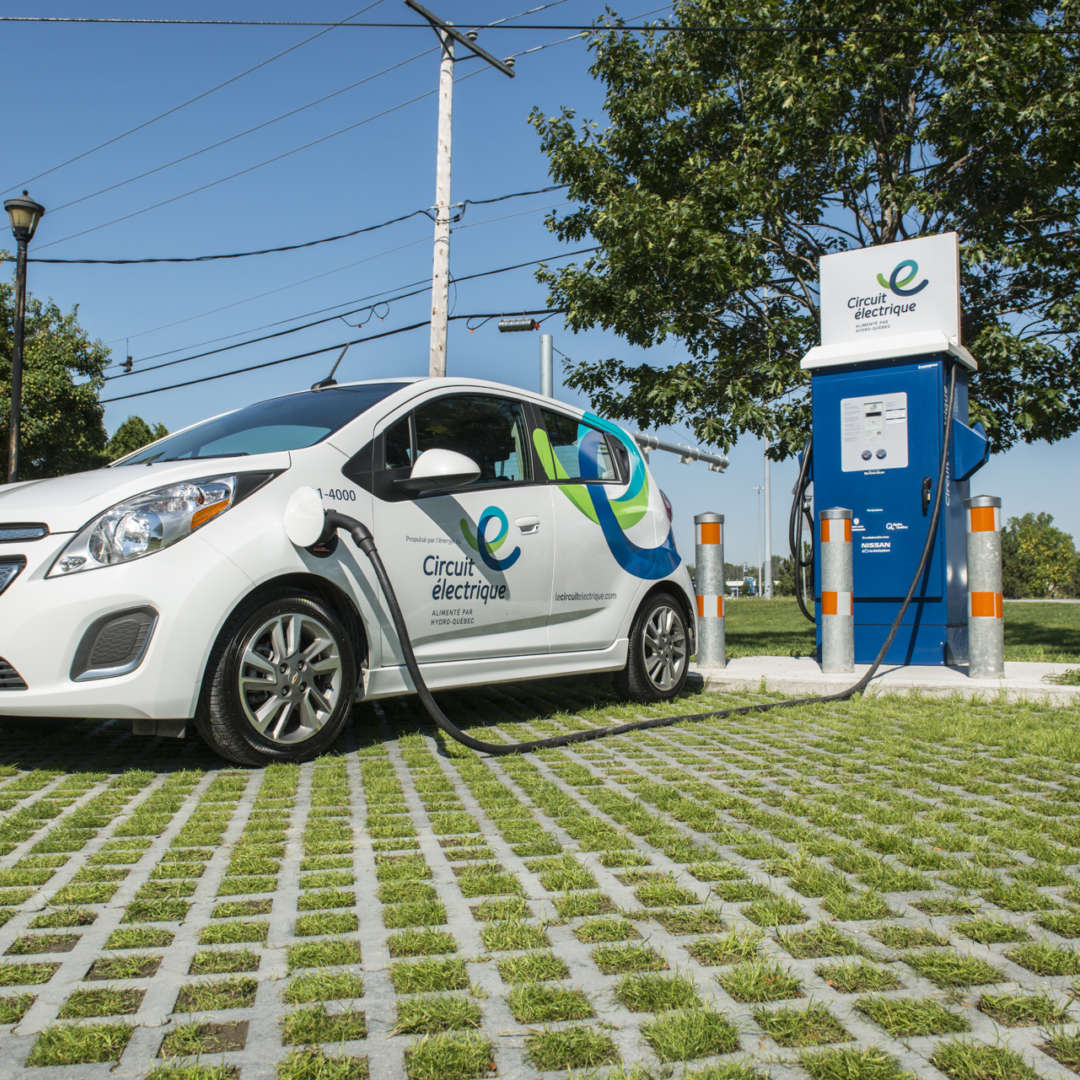 400-volt Electric Circuit charging station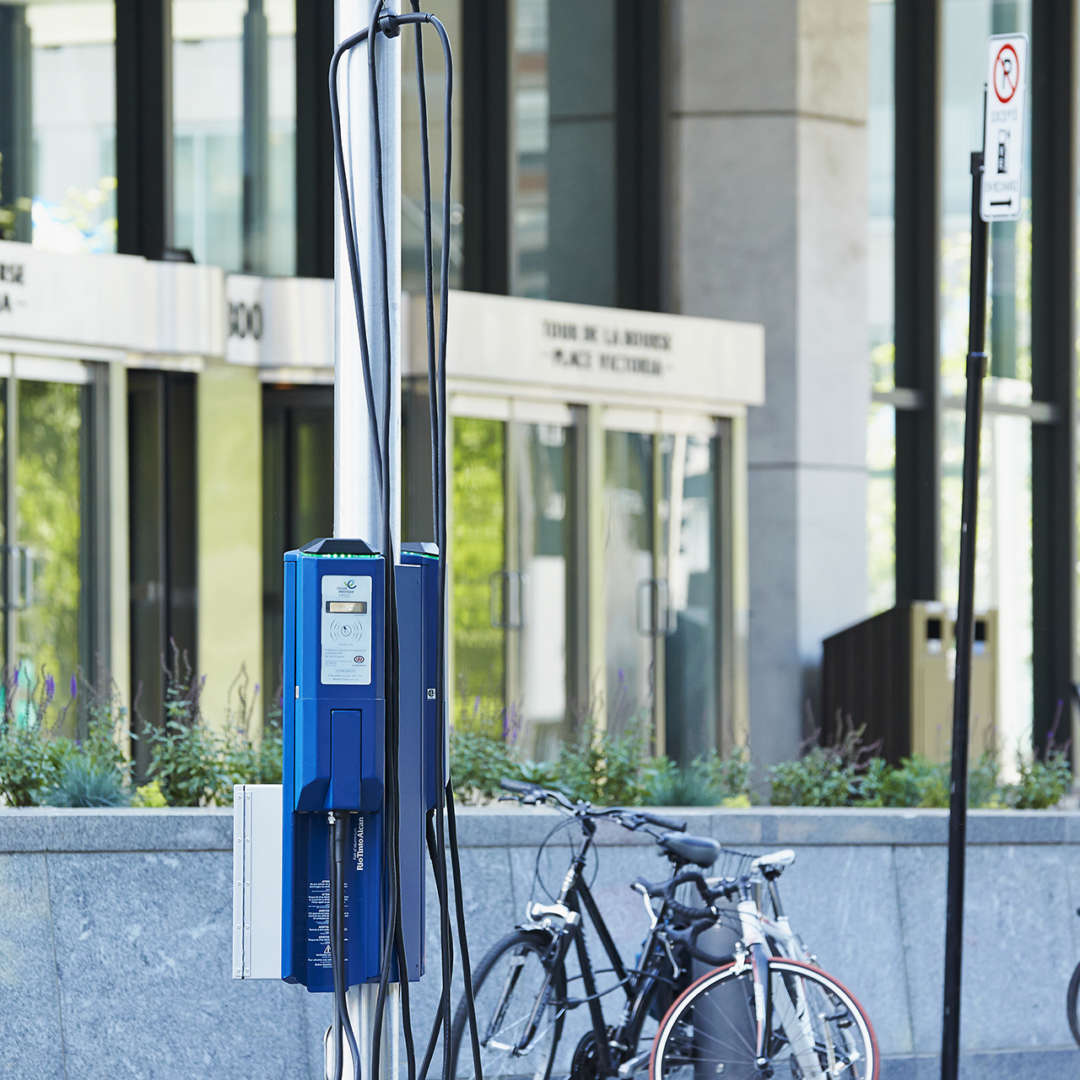 Electric Circuit curbside charging station
Together, the Electric Circuit's 36,000 members have avoided burning more than 3,000,000 litres of gasoline to date.