Promotional offers
Be energy wise and save
Take advantage of offers by Hydro-Québec and its partners for key products to help you save energy used for hot water, heating and air-conditioning.
Find out about our offers
WaterSense® Labeled Water- and Energy-Saving Products Program
The WaterSense® Labeled Water- and Energy-Saving Products Program ended on February 28, 2017. Remember that the showerheads and faucet aerators are guaranteed for 10 years. You can get call Solutions Écofitt at 514 677-0099 or 1 855 882-0099 (toll-free).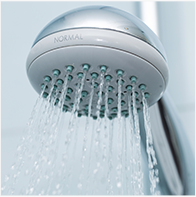 ENERGY STAR® Certified Windows for Rental Properties Program
The ENERGY STAR® Certified Windows for Rental Properties Program ended on December 31, 2016.
However, you have until April 30, 2017 to submit an application for financial assistance.
Important: The financial assistance will be paid within 60 days of receipt of your duly completed application.
Residential Dual Energy
If you need to replace your heating system or upgrade some of its components, dual energy is a good solution if you opt for rate DT.
With rate DT, electricity costs are lower than with rate D, except in extremely cold weather, when the temperature is -12 °C or -15 °C, depending on the region. Since this happens only a few days a year, you'll save on your yearly energy bill (electricity and fuel). So rate DT is less expensive!
Learn more about dual energy and rate DT

Refrigerator Replacement for Low-Income Households
The Refrigerator Replacement for Low-Income Households program has ended.
For after-sales service, contact one of the two following retailers, depending on the make of your refrigerator.
Sears (Kenmore) : 1 877 327-7229
Debsel (Frigidaire) : 514 481-2804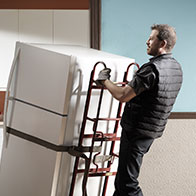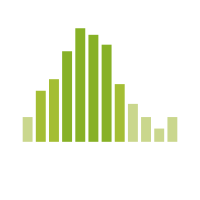 My Consumption Profile
Do you use more electricity on Saturdays? Do you want to find out if you've used more or less electricity this year than last? Get your daily electricity use thanks to next-generation meters! You can see and compare daily, monthly and annual data.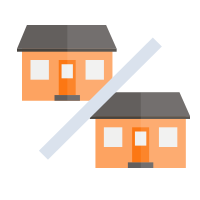 Dare to Compare in three minutes
Just how energy-efficient are you? Find out how your electricity consumption compares to that of similar households.
Log into your Customer Space and answer 11 questions. You'll see the results in just 3 minutes! The comparison is based on characteristics including type of dwelling, size of household, number of heated rooms and swimming pool, if any. It's a reliable service based on your actual electricity use. You can then get personalized tips that are updated regularly.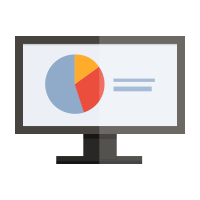 Home Diagnostic
This is the only tool that makes a full diagnosis of your electricity use. When you answer the questionnaire, you'll obtain a free personalized energy evaluation of your home and recommendations on how to save energy.
You can view the breakdown of your electricity costs by use: heating and cooling, lighting, hot water, household appliances and more.
Get recommendations on how to save

Estimate potential savings

Simulate the impact of changes you might make
Log into your Customer Space and change your purchase decisions
Other offers, services and initiatives on the market
Éconologis
The Éconologis program allows households to take advantage of free individualized advice and even to have electronic thermostats installed free of charge.
This program is offered by the Bureau de l'efficacité et de l'innovation énergétiques, which Hydro-Québec partners with.
Rénoclimat
The Rénoclimat® program created by the Bureau de l'efficacité et de l'innovation énergétiques provides support for renovation projects to help maximize your savings. Certified advisors are available to assess your home's energy efficiency and conduct a blower door test to quantify any air leaks. Based on the results, the advisor will give your home an energy rating and suggest retrofits to improve its efficiency.
Novoclimat 2.0
The Novoclimat 2.0 program established by Québec's Agence de l'efficacité énergétique promotes the construction of homes that are very energy efficient, meeting precise construction requirements. A house that earns Novoclimat 2.0 certification will enable its occupants to save 20% on energy costs in relation to a standard dwelling that complies with the Québec Construction Code. It will also provide greater comfort and improved indoor air quality.
Financial assistance is offered to the first owner of a new Novoclimat 2.0 home.
RénoVert
To stimulate the Québec economy while helping reduce GHG emissions, the Québec government has established the RénoVert reimbursable tax credit.
The goal of the temporary tax credit is to encourage individuals to carry out eco- friendly home renovations that are known to have a positive impact on the home's energy consumption or on the environment.
The recognized eco-friendly renovation work must be carried out by a qualified contractor (This link will open a new window) under a contract entered into after March 17, 2016, and before April 1, 2017.
You may claim 20% of the elegible expenses beyond $2,500 that you will have paid between March 17, 2016, and October 1, 2017, to a maximum of $10,000.