Tour the Romaine-1 generating station!
Located just minutes from Havre-Saint-Pierre, the Romaine-1 generating station and its stunning surroundings offer one-of-a-kind discoveries!
Frequently asked questions
le contenu qui suit peut ne pas être accessible
A truly unique experience!
Come visit three levels of the Romaine-1 generating station. Go under a penstock and feel the power of water used to generate electricity.
See the remarkable photos of a 260-tonne rotor being installed and learn more about how hydropower works.
Walk around on the dam, admire the reservoir and enjoy a stunning view of the valley.
Stop by the Portail Pélagie-Cormier building and browse the exhibition on environmental and heritage conservation.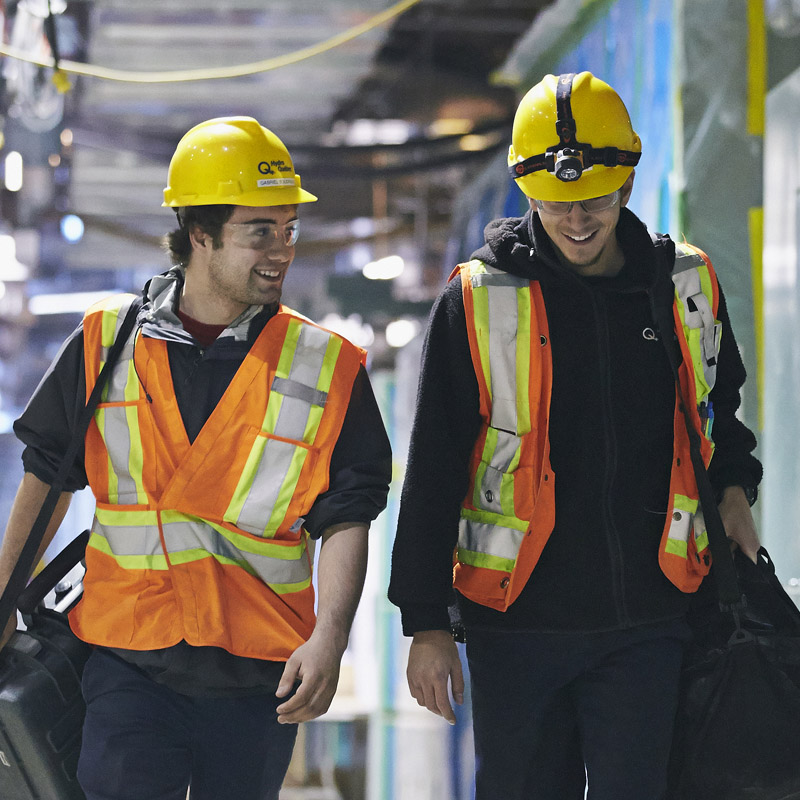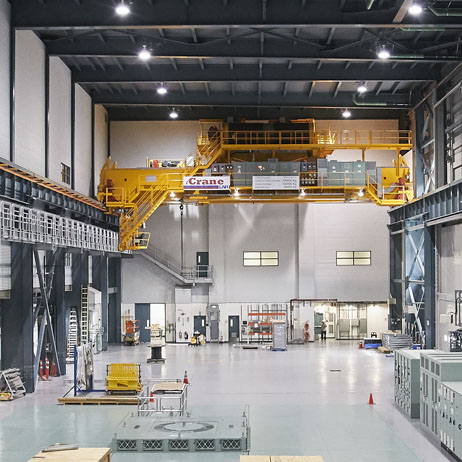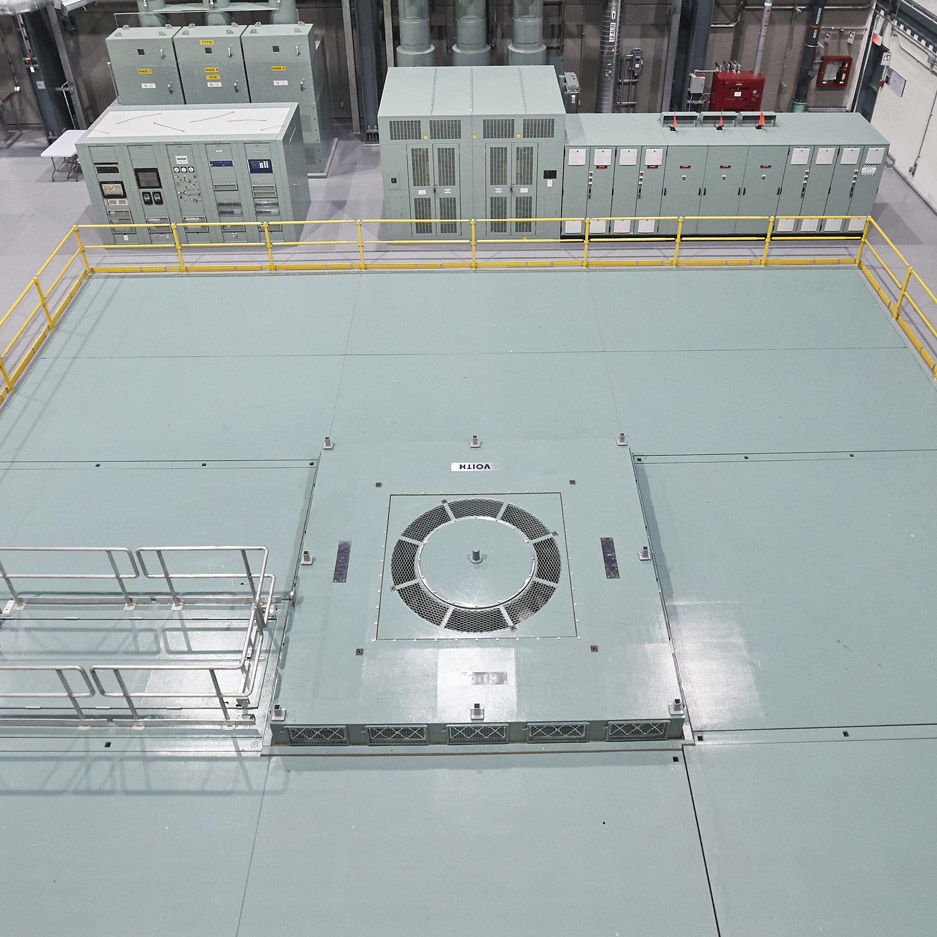 Top of page
Fun facts
A recent project
The Romaine-1 generating station produced its first megawatts in 2015. The station is part of the Romaine hydroelectric project, Hydro-Québec's most recent hydropower development. .
In harmony with the environment
An ecological instream flow downstream from the Romaine-1 generating station is modulated based on the needs of local Atlantic salmon.
To make boating and fishing easier, Hydro-Québec has cleared the fringe of the Romaine-1 reservoir and built boat ramps both upstream and downstream of the facility.
To find out more about the Romaine complex [in French only]

Top of page
Follow the guides!
Our guides know what they're talking about. They've been specially trained to make sure you have a rewarding experience that meets your expectations. They'll be delighted to tailor your tour to match the goal you have in mind and the profile of your group.
Our interactive educational tours are full of facts and most of them are fun for the entire family. Don't be shy about asking questions: our guides are very knowledgeable. Your curiosity will be satisfied!
Ask a question

Top of page
I worked on its construction in 1965. The visit was really educational and interesting. Thank you.
Marcel and Christiane
The quality of the guide's language during his presentation was lovely.
Louise and Bertrand, Montréal
Thank you, we gained a lot of knowledge thanks to you.
Danielle and Maurice, Québec
The huge scale of the project was impressive. Thank you for the tour."
Ginette and Norbert, Prévost, Laurentides
What a great welcome! Smiling, polite and kind. What an amazing testimony to human know-how! Ingenuity, skill and intelligence. Thank you for the adventure!
Isabelle and Rose-Marie
Schedule and practical information
Schedule and practical information
Admission
Free
Reservation required at least 24 hours in advance
Summer Schedule
June 20 to August 18, 2022
Sunday to Thursday 8:30 a.m. and 1 p.m.
English tours upon reservation
Length of visit
2.5 hours (approximately)
Registration and exhibition
Portail Pélagie-Cormier
1010, promenade des Anciens
Havre-Saint-Pierre

Top of page
What you should know
Photo ID
Visitors aged 18 and over must present a piece of photo identification (health insurance card, driver's licence or passport) before they can tour the facility.
Clothing
Clothing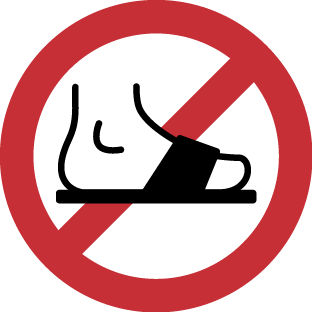 Flat, closed shoes are mandatory. To enter the power plant, visitors must wear safety equipment that is provided by the interpretation center (helmet, glasses and headphones).
Free guided tours
Tours are led by qualified, enthusiastic guides.
Arrival time
Tours start at set times. Visitors are recommended to arrive 15 minutes in advance.
Age
The tour is recommended for school-aged children but not for children under the age of two, for safety reasons.
Accessibility
Tours are on foot and include climbing approximately a hundred stairs. A shuttle bus transports visitors between the Portail Pélagie-Cormier building and the generating station.
Notice to pacemaker users
The electromagnetic fields in power plants may disrupt pacemaker operation. Accordingly, as a precaution, pacemaker users are not allowed to visit the generating station.

Top of page
How to get there
Portail Pélagie-Cormier
1010, promenade des Anciens Havre-Saint-Pierre
le contenu qui suit peut ne pas être accessible