An exceptional response to a crisis
The ice storm that hit Québec from January 5 to 9, 1998, was a natural disaster of unprecedented scope. It was met with an exceptional response by the company's employees, as well as unforgettable displays of solidarity and mutual aid by the people of Québec.
The weight of the ice crushed or toppled 24,000 power poles and 1,500 transmission towers. At the height of the crisis, nearly 1.4 million homes were without electricity, some for days on end.
Studies conducted in the wake of this severely trying event have led to several innovations enabling Hydro-Québec to make substantial improvements to the power system throughout the province.
The de-icer, a response to the ice storm
After the 1998 Ice Storm, Hydro-Québec came up with several innovations in power transmission. One of those developed at IREQ was the de-icer, a device that rapidly removes ice buildup on lines. This prototype led to the development of a series of robots for live-line inspection: the world-renowned LineScout, LineROVer and LineRanger.
When the ice storm of January 1998 struck, 78 mm of ice built up in southwestern Québec.
©Hydro-Québec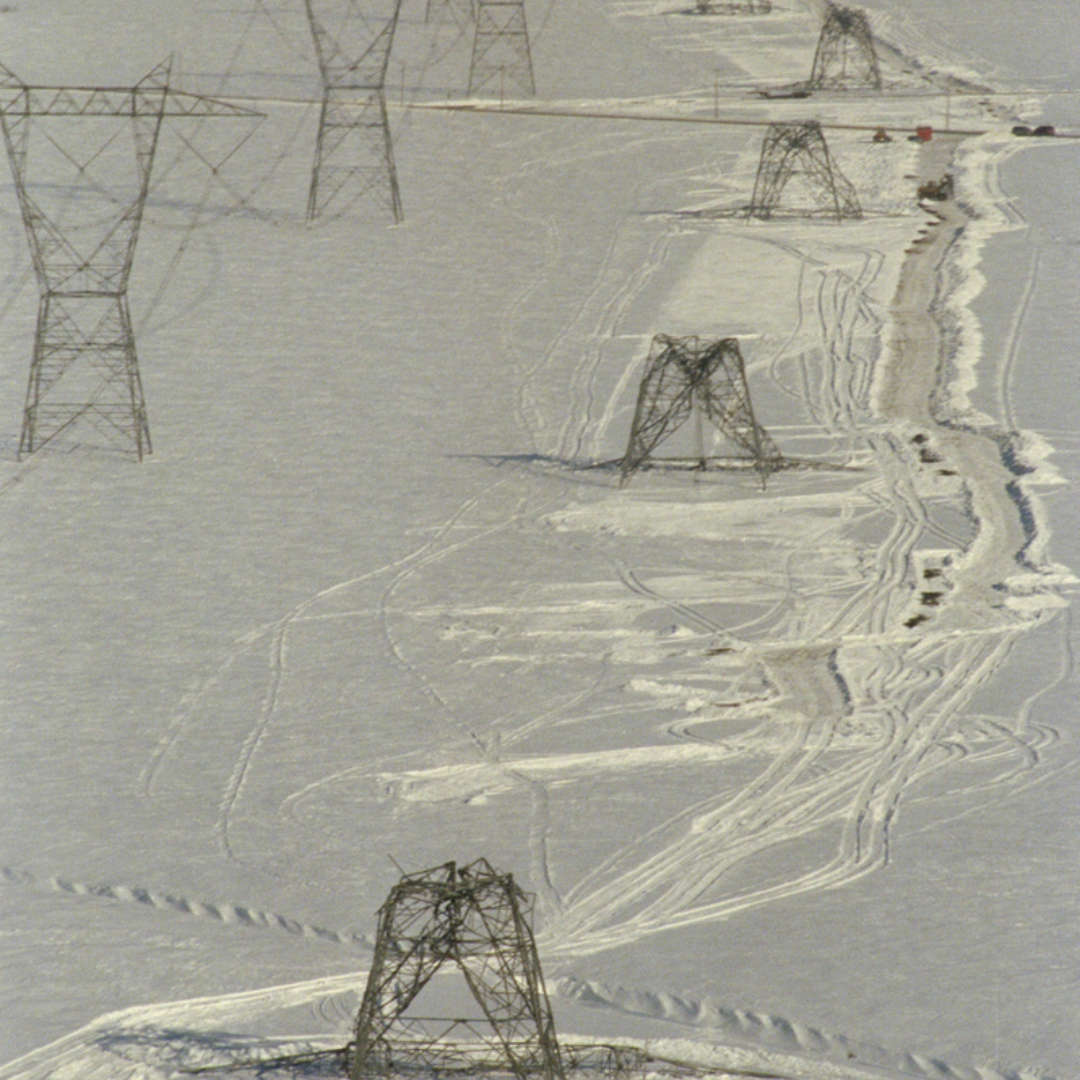 The ice storm struck the power transmission system in and around Montréal hard.
©Hydro-Québec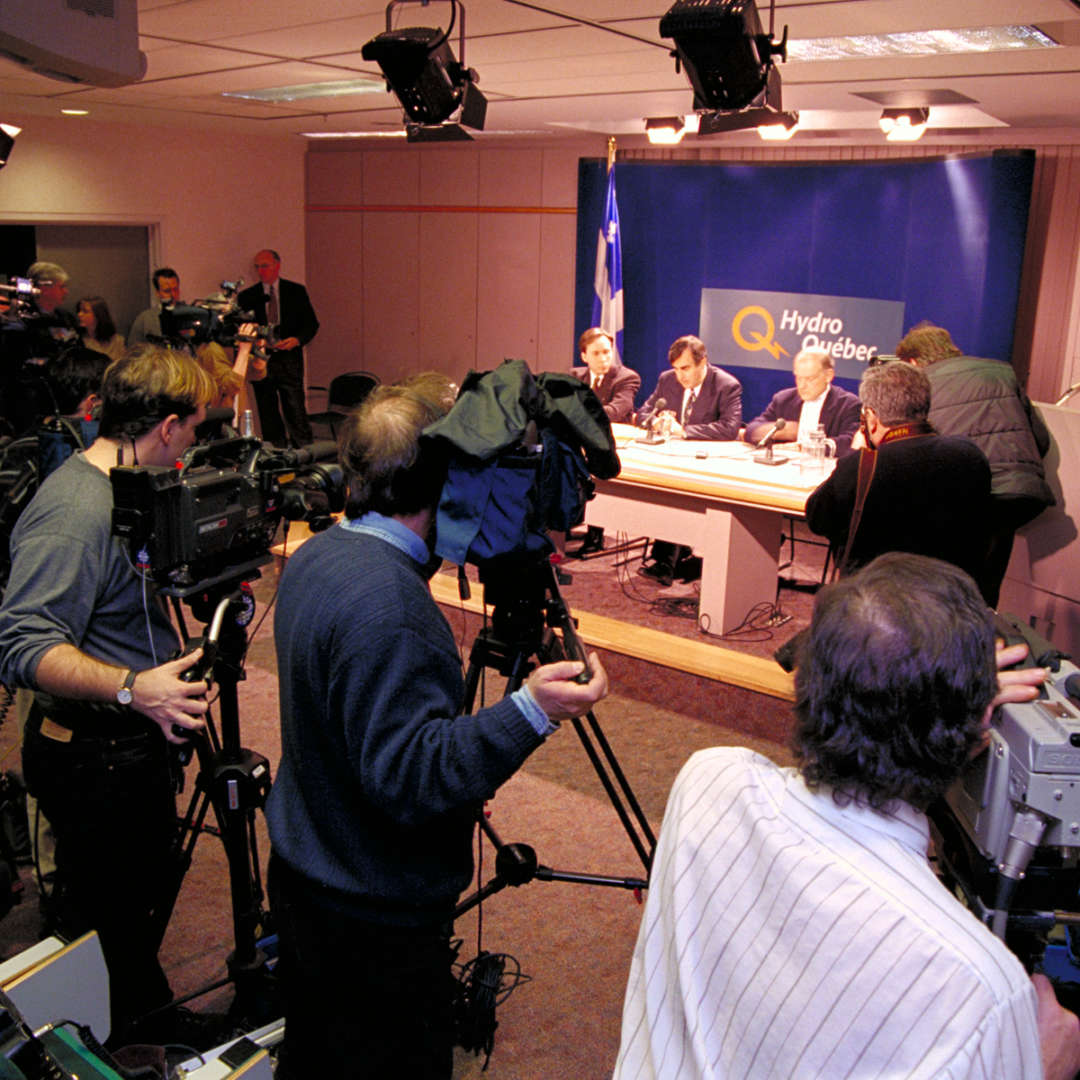 Every afternoon at five, Premier Lucien Bouchard, Hydro-Québec's President and CEO, André Caillé, and a representative of the Organisation de la sécurité civile held a press briefing to inform the public of the condition of the grid.
©Hydro-Québec
It's difficult to know whether a storm of that magnitude will ever happen again, but if it does, Hydro-Québec will be better equipped to handle it. Our system is decidedly more reliable and more robust, and our employees have shown that, in times of crisis, they don't think twice about rolling up their sleeves to serve our customers.