How cold weather impacts your bill
This past year, we spent more time in our homes than ever before. And now that the cold weather is here, it's nice to stay indoors where it's warm. Here's how the cold weather impacts your heating system.
How cold weather affects your heating system
Does your bill show an increase in your electricity use even though you haven't touched the thermostat? That's perfectly normal. The colder the weather, the harder your heating system has to work to maintain a comfortable temperature. A system that works harder will use more electricity, thus increasing your electricity bill. Watch the following video for more information.
Understanding your consumption:
Practical solutions
Track your consumption

Have you ever consulted the My Consumption Profile tool in your Customer Space? It's the best way to track and manage your electricity consumption. Thanks to this simple, user-friendly tool, you can compare your consumption with last year's, by month or even by day. You can also display your consumption in kilowatthours or dollars and even see how weather affects your electricity use.

Balance your budget with the Equalized Payments Plan (EPP)

Avoid unpleasant surprises by signing up for the Equalized Payments Plan (EPP) and pay the same amount all year round. Should your actual electricity use change, you can adjust your monthly instalments anytime by logging into your Customer Space. This way, you'll avoid having an EPP balance to pay following your annual review.
Three simple things you can do to lower your heating costs
Replace your old bimetallic thermostats with programmable electronic ones and save up to 10% on your heating costs.
Don't heat unoccupied rooms. Lower the thermostat in those rooms and close the door.
During winter, take advantage of the sun's heat during the day. Let the sunshine in by opening the blinds and curtains of sun-exposed windows and keeping others closed. At night, close all curtains and blinds to keep the heat in.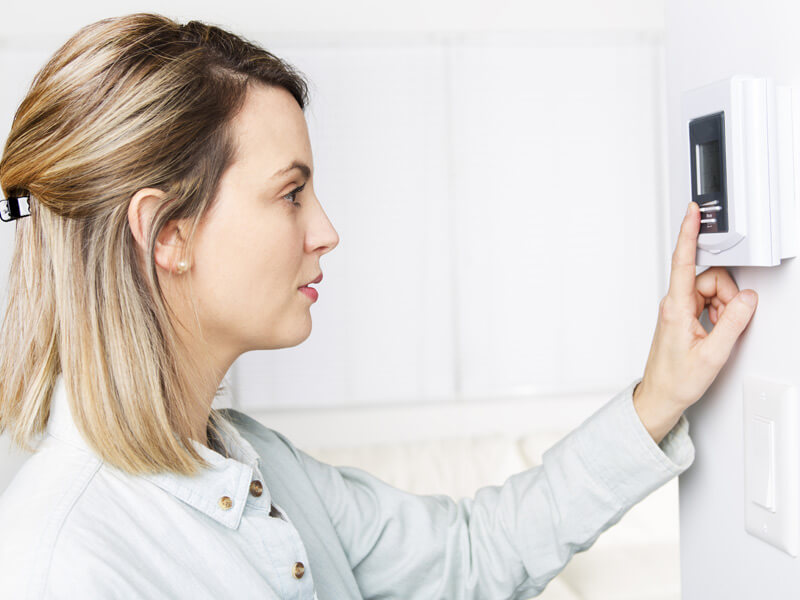 For more ideas on how to lower your electricity bill this winter, check out our Get ready for winter page.
Have a great winter!