735-kV Chamouchouane–Bout-de-l'Île Project and Judith‑Jasmin Substation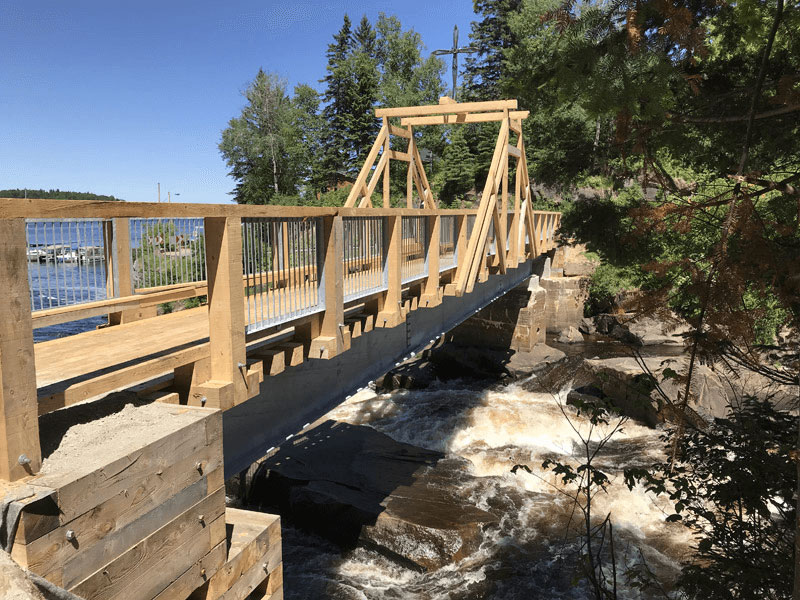 Playing, skating, cycling, reading, laughing, contemplating, discovering
Discover the initiatives carried out by local communities, from Chamouchouane to Judith-Jasmin, thanks to Hydro-Québec's Integrated Enhancement Program.
Chamouchouane–Bout-de-l'Île, an essential project for the transmission system
Based on environmental studies, technical studies and meetings held in the project's host community, Hydro-Québec made the following additions to its power system:
Construction of a 735-kV line over 400 km between Chamouchouane substation in Saguenay–Lac-Saint-Jean and the Montréal metropolitan loop.
Construction of Judith-Jasmin substation (735/120/25 kV) in Terrebonne.
Diversion of a section of an existing 735-kV line over 19 km.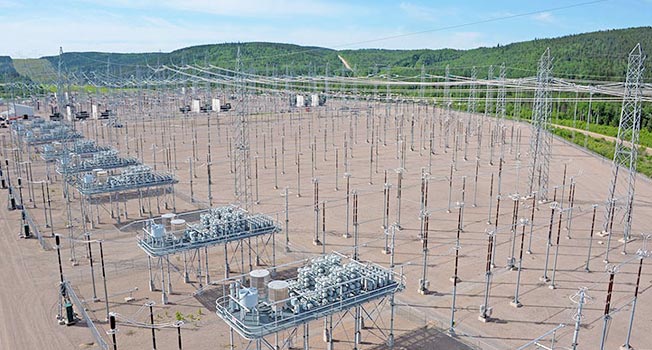 The optimal solution for ensuring the reliability of Hydro-Québec's transmission system
Hydro-Québec's transmission system, one of the largest in North America, carries the power produced by generating facilities located primarily in the Baie-James region and Manicouagan-Outardes corridor, in northern Québec, to load centres in southern Québec.
The grid is constantly evolving according to changing transmission needs and the increase in power consumption. The demands placed on the 735-kV lines are growing steadily.
Funnel effect around Chamouchouane and Saguenay substations
In the Lac-Saint-Jean region, four transmission lines bring power to the Chamouchouane and Saguenay substations from the north (from Baie-James on one side, and Côte-Nord on the other), while only three run southwards. This creates a funnel effect and limits the system's capacity to bring power to the south, where the major load centres are located.
As a result, the transmission system must be reinforced between Chamouchouane substation and the Montréal metropolitan loop to counter the funnel effect and reduce pressure on the entire system.
In addition, the Chamouchouane–Bout-de-l'Île project will considerably reduce electrical losses on the system and increase operating flexibility, benefiting all Hydro-Québec customers.
Growing electricity needs in Montréal's northern suburbs
In the Terrebonne area, the demand for electricity is experiencing strong growth, due in large part to the Urbanova major residential development and the new Train de l'Est.
The communities north of Montréal and Laval are experiencing the greatest rate of growth in Québec.
The capacity of certain substations in Mascouche and Terrebonne will be exceeded in the near or short term, and several 120-kV lines between Duvernay and Laval's north shore are facing the same situation.
Hydro-Québec must thus expand its transmission system with additional infrastructure to meet this increasing demand in the Laurentides and Lanaudière regions.