Connecting the Romaine Complex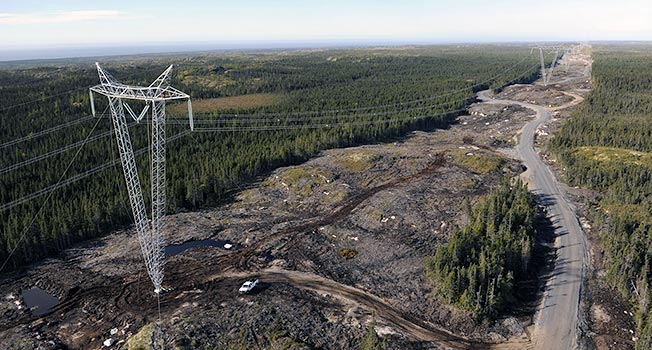 A 1,550-MW hydroelectric complex is being built on the Rivière Romaine. Separate draft-design studies and applications for authorizations were carried out for the current project, which concerns the structures required to integrate the output of the four generating stations into the power system.
The project includes:
building some 500 km of transmission lines, designed for 315-kV and 735-kV but operated at 315-kV
building new switchyards at the generating stations
modifying and adding equipment in existing facilities
This project, which began in 2011, is nearly complete. The transmission lines and Romaine-1, Romaine-2 and Romaine-3 substations have been commissioned. Some work remains to be completed at Romaine-4 substation, which will be commissioned at the same time as the generating station of the same name.
For more information