New 120/25-kV Gracefield substation and 120-kV lines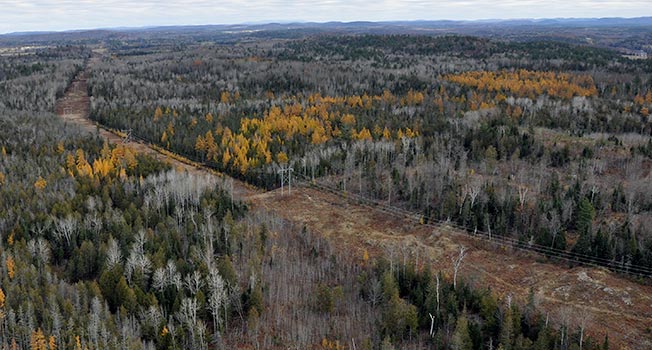 Hydro-Québec is planning to build a 120-kV transmission line on steel towers and to replace the current 69/25-kV substation in Gracefield by a new 120/25-kV substation to meet growing demand in the MRC of La Vallée-de-la-Gatineau and reinforce the 120-kV power system.
The planned 120-kV line will be approximately 65-km long and will connect Paugan substation, in Low, to Maniwaki substation. A short tap line will be required to connect the future substation to the power system. In addition, integration work will have to be carried out at Maniwaki and Paugan substations.
Most of the planned transmission line will be built along the existing 120-kV line, which will then be completely dismantled, as will the current Gracefield substation.
New equipments will be commissioned in 2018.