735-kV Micoua-Saguenay line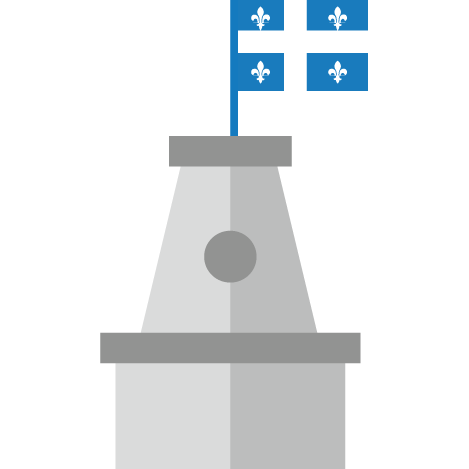 Manic-Québec corridor
The 735-kV lines in Hydro-Québec's transmission system have been commissioned gradually since the mid-1960s. These lines carry the electric power produced by generating facilities located primarily in the Baie-James and Côte-Nord regions to major load centres in southern Québec.
The five 735-kV lines that form the Manic-Québec corridor, the first in the system, were commissioned between 1965 and 1973.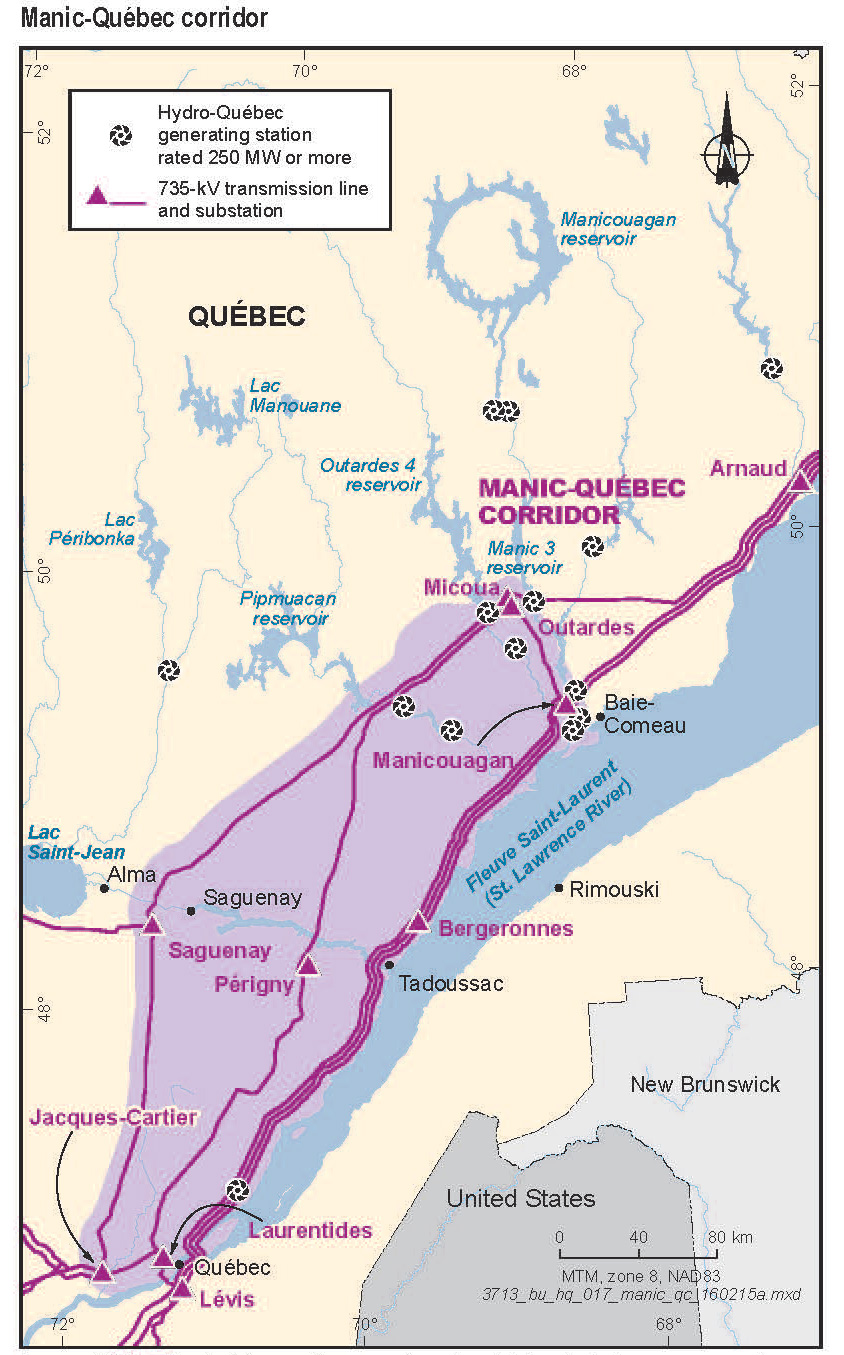 Significant changes on the power transmission system
Since 2011, the power transmission system has undergone significant changes:
Reduced consumption in the Côte-Nord area
Decommissioning of the Tracy and La Citière thermal and Gentilly-2 nuclear generating station
These changes have brought about an increase to the power flow on the lines of the Manic-Québec corridor toward the major load centres and decreased the reliability of the transmission system. Hydro-Québec is thus required to take steps in order to restore adequate transmission capacity to the corridor and maintain system reliability.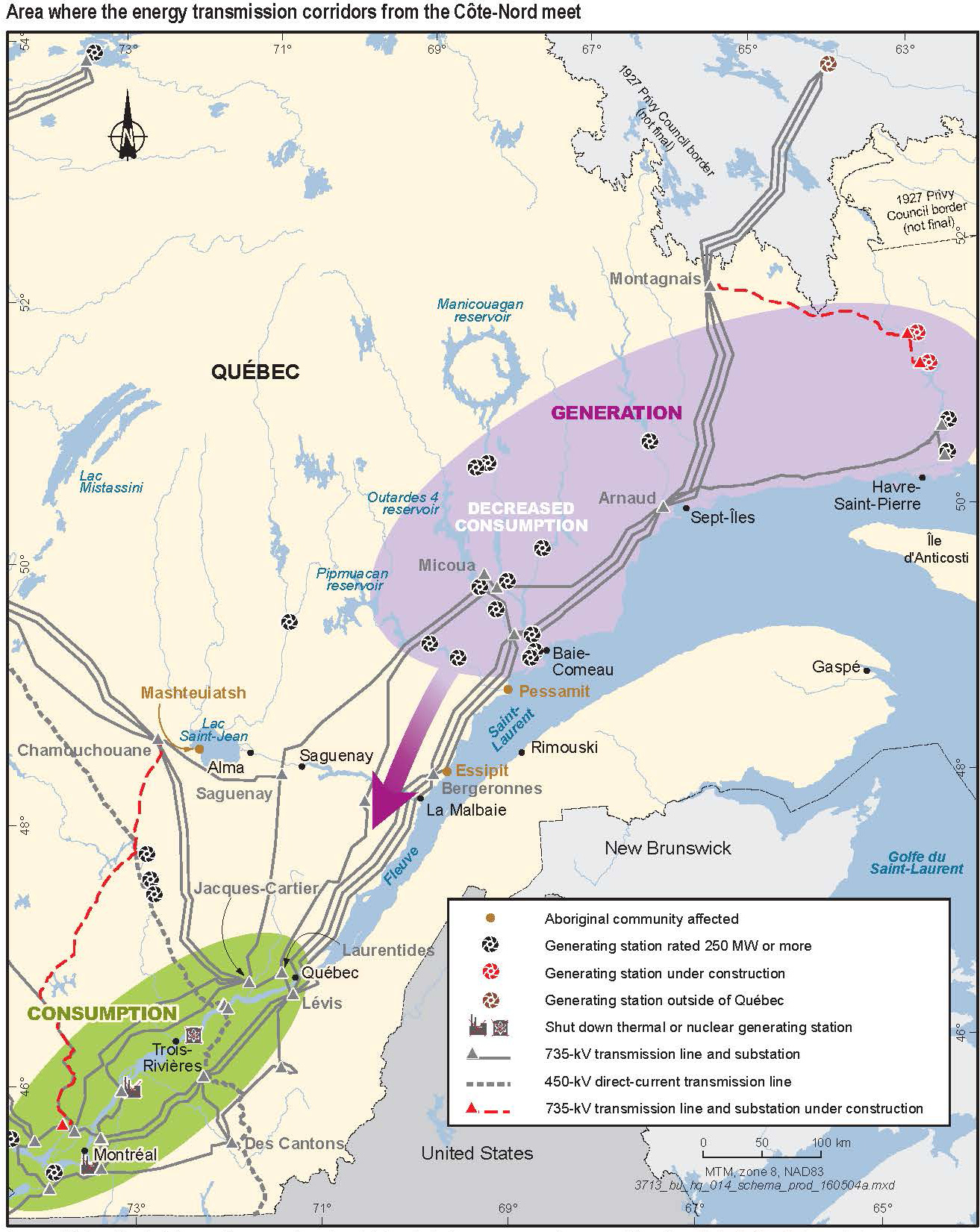 Proposed solution
After considering a number of scenarios, Hydro-Québec believes that the best solution is to build a new 735-kV line extending some 250 km between Micoua substation in the Côte-Nord region and Saguenay substation in Saguenay–Lac–Saint-Jean. The project also includes adding equipment to both substations and expanding Saguenay substation.
Commissioning of the new equipment is planned in 2022.
Advantages of the project
Maintain transmission system reliability
Reinforce the Manic-Québec corridor
Reduce energy losses
Increase the system's operating flexibility