735-kV Micoua-Saguenay line
Study area and environmental studies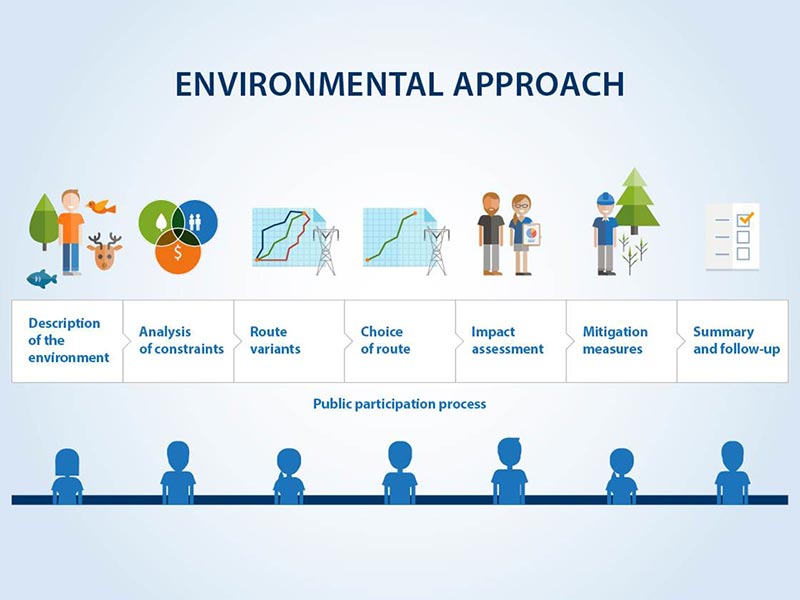 Study area
The study area crosses two administrative regions: Côte-Nord and Saguenay–Lac-Saint-Jean. It includes three regional county municipalities (MRCs), one city/MRC, six municipalities and four unorganized territories.
Most of the study area is public land. However, the southern part consists almost entirely of private land.
The study area also crosses tracts of land claimed by the Innu communities of Pessamit, Essipit and Mashteuiatsh.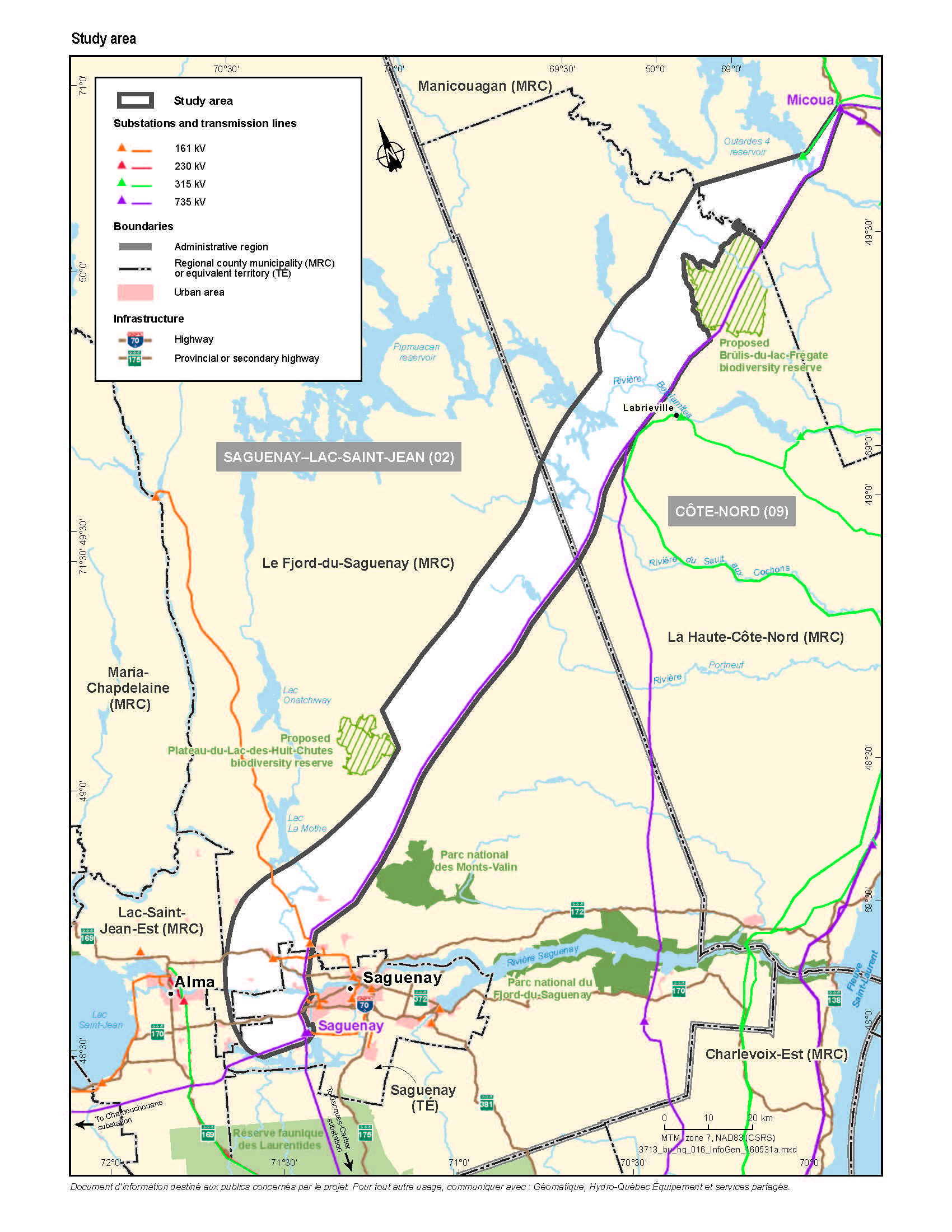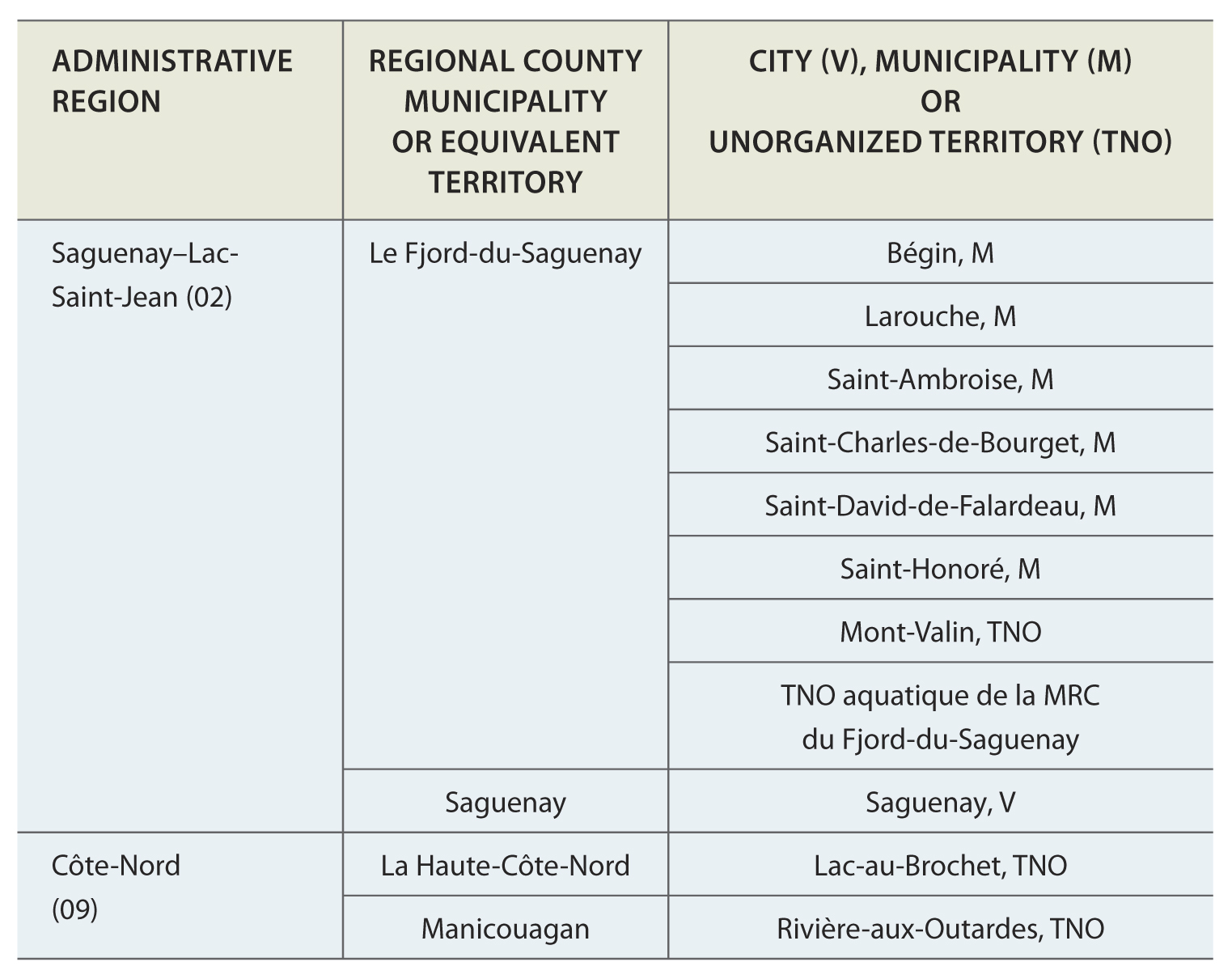 Studies in progress
Hydro-Québec is conducting environmental and technical studies in the study area to gain a better understanding of the host environment.
The environmental studies examines such matters as fauna and flora, land use, landscape and archaeology. The technical studies covers areas subject to frost, freezing rain and erosion as well as surface materials.
Line route development
Line routes are developed by taking into account technical constraints along with sensitive environmental elements like the built environment, landscape, heritage sites, vacation areas, biological refuges, wetlands and the habitats of special-status wildlife species.
The team has already met with representatives from the municipalities, Indigenous communities, community organizations and various provincial departments.
Meetings aimed at sharing project information and taking note of any concerns are ongoing with landowners, land users and the public.
These discussions will help determine the route of least impact and adapt the project as best as possible to local and regional realities.
More information about public participation process