Technological Innovation
Hydro-Québec's research institute, IREQ
Hydro-Québec is the only electric utility in North America to have a research centre the size of IREQ. The company invests a yearly average of $100 million in its innovation projects.
The IREQ team is made up of approximately 500 people: a broad range of scientists, technicians, engineers and specialists pool their efforts and expertise to support Hydro-Québec in every facet of its operations, from electricity generation to consumption.
Their efforts make it possible to:
Extend the service life of facilities
Boost performance
Optimize maintenance
Support energy efficiency programs and improve customer service
Hydro-Québec's research institute carries out activities at two facilities:
Varennes Research and Testing Laboratories
1800, boul. Lionel-Boulet, Varennes (Québec),
Canada J3X 1S1
Telephone: (450) 652-8011
How to get there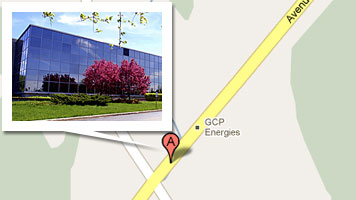 Shawinigan Energy Technologiy Laboratory
600, avenue de la Montagne, Shawinigan (Québec),
Canada G9N 7N5
Telephone: (819) 539-1400
How to get there
© Hydro-Québec, 1996-2019. All rights reserved.