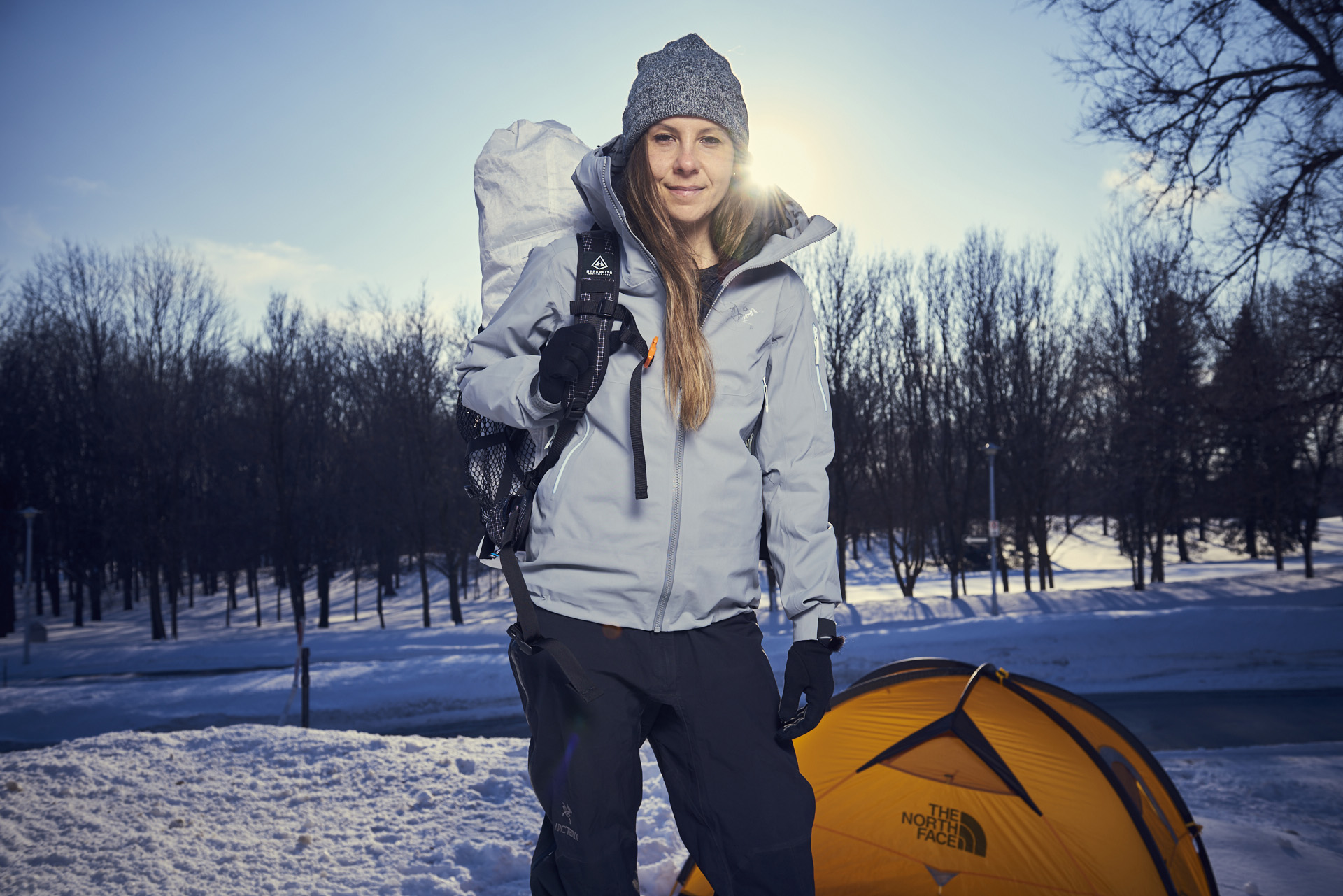 She's explored the Antarctic on foot, sailed across the Atlantic, paddled down the Yukon River in a canoe. Adventure filmmaker and photographer Caroline Côté is gearing up for the électrON expedition following the path our electricity takes . Here's an overview of her experience.
Caroline lives in Montreal. Her primary role on expeditions is to bring back footage to make documentaries for the public.
One of the latest tells the story of a team that traveled across an unexplored area of Antarctica for 30 days with no outside support. She also participated in the Pull of the North expedition, where she followed the Yukon River for more than two months and traveled across Alaska to meet with First Nations in the area. She has recently returned from Northern Québec, where she went to meet the Inuit for a just- released documentary on trail running. Filming in remote natural places in extreme conditions is her passion and her specialty.
She can be found sailing the Atlantic, scaling Mount Washington with her camera or running ultra-distances (65 km, 85 km or 125 km) in mountain forests throughout Quéebec.
She loves sharing inspirational stories about the people she meets.
More on : www.caroline-cote.com
Caroline's previous treks
QAMANIQ - 2017
Ultramarathon in Kuururjuaq National Park, more than 1,600 km north of Montréal
Pull of the North - 2016
Canoe expedition on the Yukon River, 3,220 km from Whitehorse to the Bering Sea, to meet First Nations
2015
Crossing the Atlantic Ocean aboard a 60-ft. (18.2-m) sailboat
XP Antartik - 2014
Forty-one-day trip to the Antarctic to climb two virgin peaks