Welcome to Hydro‑Québec!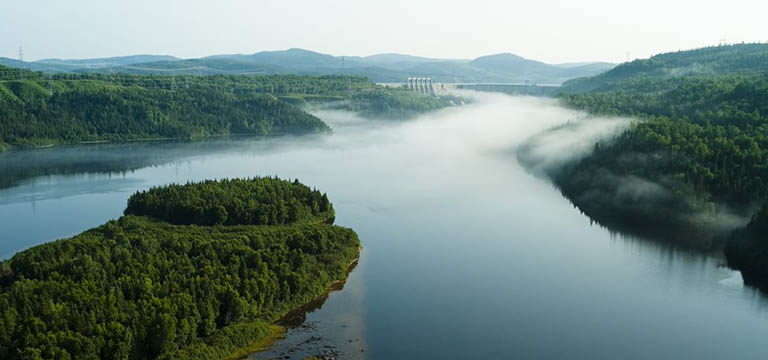 Aerial view of the Rivière Manicouagan, with Jean-Lesage generating station in the distance
Free guided tours for everyone
All across Québec, our generating stations, dams and interpretation centers are ready to welcome you.
From Montréal to the Côte‑Nord, Eeyou Istchee Baie‑James, Outaouais, Mauricie and Montérégie, Hydro‑Québec opens its doors to visitors.
Join the 85,000 people who visit us each year for our amazing guided tours!
On the menu: electricity basics, the know-how of our hydropower pioneers, magnificent landscapes and awe-inspiring structures. Discover your heritage!
You're sure to be amazed!
School tours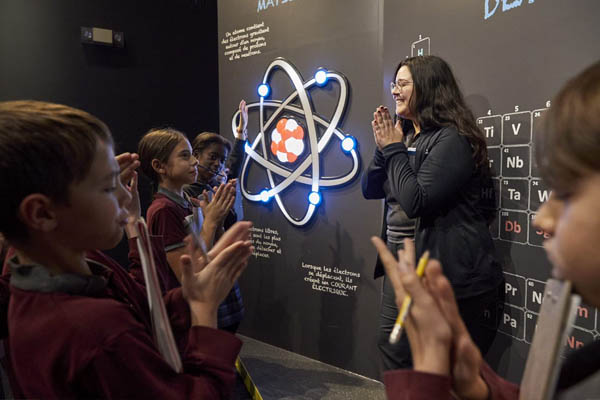 Introduce your students to electricity and renewable energy! Our guides give engaging tours tailored to your group's academic level. Some of our facilities welcome students year-round, others in May and June, and others on request. Check out our schedules and book now!
Find out more

about our school tours
---
---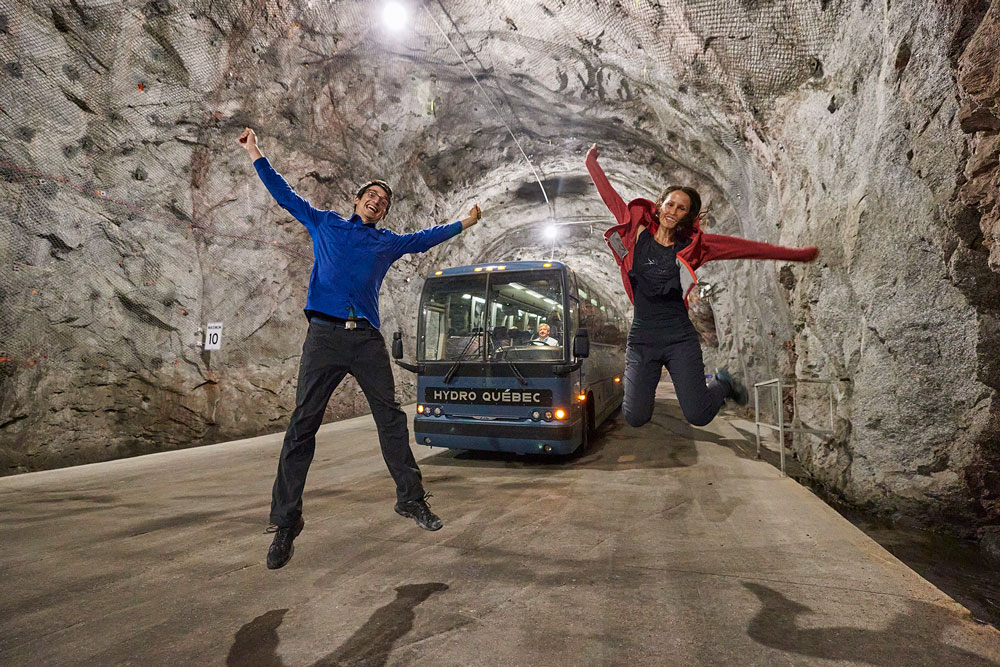 About tours and guides
The general public has been touring our hydropower facilities and construction sites since the 1930s. Over the years, our visitors have enjoyed unforgettable experiences thanks to our guides. Learn more about this long tradition!
Find out more

about our tours and guides
How about a rally?
Do you like to learn by answering quizzes? Many of our facilities offer on-site rallies. It's a fun way to explore our generating stations and discover our history!

Download the app before starting the tour.