School tours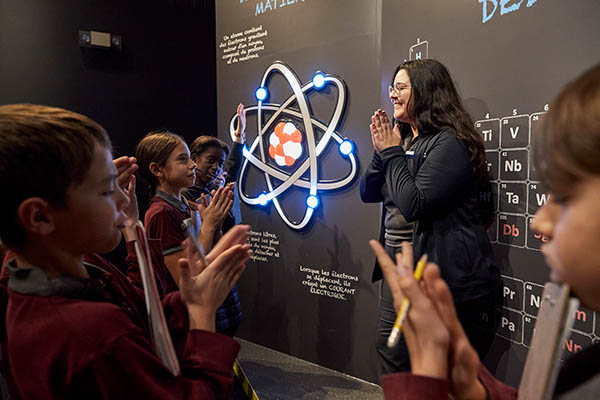 Looking for an original and engaging field trip for your students?
Whether you want to introduce your class to hydropower generation and renewable energy, demystify electricity or discover a page from our history, the guided tours of our generating stations and interpretation centers are sure to interest you.
They are recommended for elementary cycle two students and tie in with the Québec Education Program. They are also suited to vocational training program and CEGEP students, and even university students.
Our tours are free, so don't miss them!
Hydro‑Québec participates in the Culture in the Schools program – Science Culture component, which gives students the opportunity to visit various science organizations. The program partly covers the costs of your field trip, including transportation.
Virtual guided tours
We love welcoming you in person, but if your class or group can't travel, we offer an alternative that's accessible to all—a real-time virtual tour! It's almost as if you were there, so don't miss it!
We are only offering the virtual tour of Beauharnois generating station at this time, but are preparing others for 2023. Stay tuned!
Find out more

about our virtual tours
Our educational tools
We provide teachers with quality educational resources they can use to teach their students about various electricity-related concepts, such as sustainability, energy efficiency, the environment and safety. Explore our free offer!