Special, free activities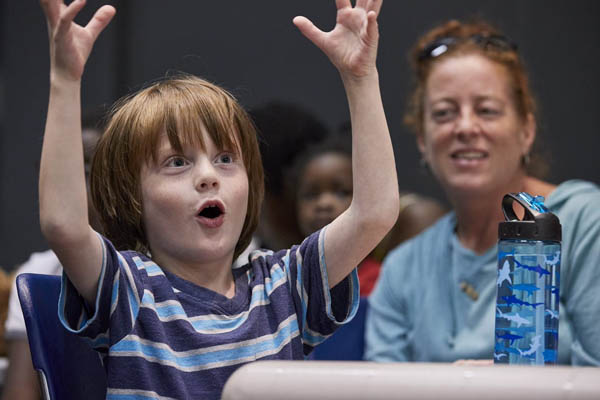 Introducing kids to science
with fun activities is what we do!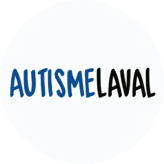 New!
Tours tailored for people with ASD
In collaboration with Autisme Laval, Rivière‑des‑Prairies generating station offers tours tailored for families, children and adults with autism spectrum disorder. Take part in an enriching experience specially designed for you!
Science workshops for kids (in French only)
Science workshops for kids aged 6 to 12 are held at the Électrium and Beauharnois generating station. Hosted by Les Neurones atomiques, they explore a variety of topics in a fun way. Your children are sure to have fond memories of the time they spend with us. What's more, these activities are free!
Schedule of free family activities
The Électrium
Our science workshops have been delighting kids aged 6 to 12 for more than 10 years. Come share in an engaging experience with your kids and Les Neurones atomiques! Workshops are held during March Break, the holiday season and on Mondays during the summer.
Beauharnois Generating Station
At Beauharnois generating station, eight days are set aside in the fall and winter to welcome kids who are passionate about science. Les Neurones atomiques prepare fun and exciting workshops for them. Reserved for kids aged 6 to 12!
Rivière‑des‑Prairies Generating Station
Is your child on the autism spectrum? Are you an adult on the autism spectrum? Come for a visit! We offer personalized tours for people with ASD. Autisme Laval has provided training to our guides, who give short, simple instructions and use pictograms. A sensory room is also available, if needed. Of course, parents and supervisors are also welcome!
---
No special activity is scheduled at this time. Stay tuned!
Practical information
Things to know before you go in order to be well prepared!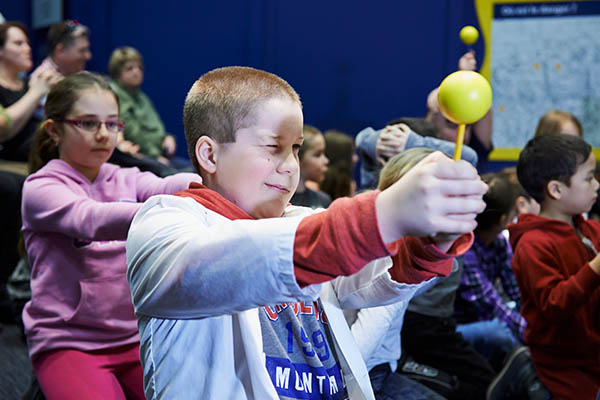 ASD tours
Reservations are required.
Safety: Tours must be done in compliance with safety standards and instructions. A hard hat and safety glasses must be worn inside the generating station.
Science workshops
Reservations are required.
Cancellation: If you are no longer able to attend, please cancel your reservation so that families on the waiting list can take your place.
Workshops designed for school-age children—ages 6 and up
For safety and space reasons, no strollers are allowed inside.
Photo gallery
Fun and discoveries galore!