Free virtual guided tours
An interactive experience in real time!
Your students can't travel to our facilities? Your vocational training class would like to enhance their understanding of electricity? Are you a group of retirees looking for a fun activity? Your group can now tour the historic Beauharnois generating station virtually, no matter where you are. And it's free!
Each virtual presentation is held in real time using the Microsoft Teams collaborative platform. Tour participants will be able to ask the guides questions on the spot.
At this time, we are only offering the Beauharnois virtual tour, but are preparing others for 2023. Stay tuned!
Plan and book your tour
Beauharnois generating station
In the company of a dynamic guide, you'll discover the hydroelectric development's history, learn about electricity and explore the very heart of the generating station to see hydroelectricity being generated as if you were there! The virtual tour is tailored to your students' academic level.
---
Academic levels
Primary Cycle Three
Secondary and vocational training
University
---
Schedule and practical information
Monday to Friday, between 9 a.m. and 5 p.m.
Flexible tour times according to your needs and our availability
---
Length of tour
The virtual guided tour lasts approximately 55 minutes.
Capacity
Maximum of two class groups or one group of 50 people per tour.
---
Medium used
Each virtual presentation is held in real time using the Microsoft Teams collaborative platform.
You can ask all your questions to our guide as if you were there!
Information and reservations
1 800 365‑5229 (toll-free)
Email: visites.beauharnois@hydroquebec.com
We'll provide you with all the technical information you'll need and test your connection the day before your virtual tour.
Daniel‑Johnson dam and Manic‑5 generating station
We are preparing a virtual tour of Manic‑5-PA and Daniel‑Johnson dam for 2023. Stay tuned!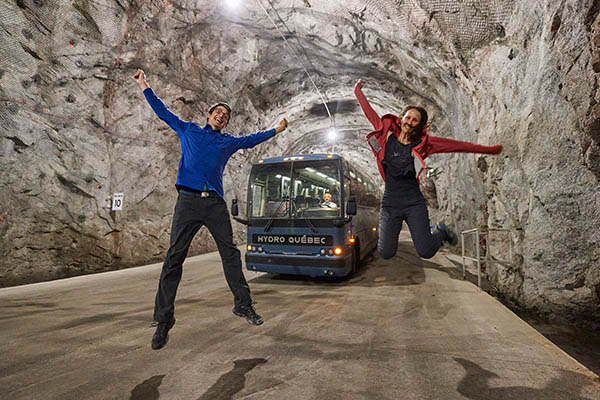 A long tradition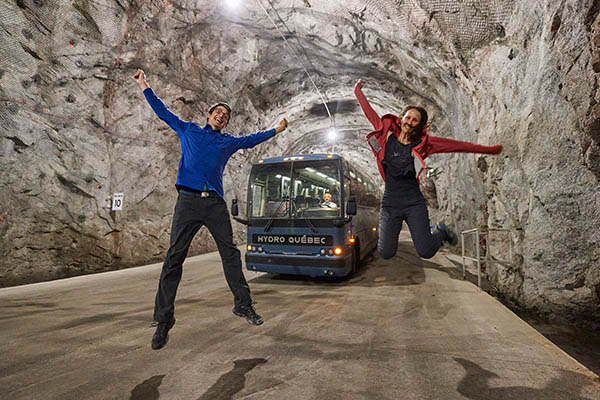 Since the 1930s, visitors have been touring our facilities to discover feats of Québec engineering. Our experienced guides are sure to make your tour an unforgettable one! Learn more about this long tradition.
Find out more
You may be interested in the following