Project to refurbish the lifting mechanism of the spillway at La Gabelle generating station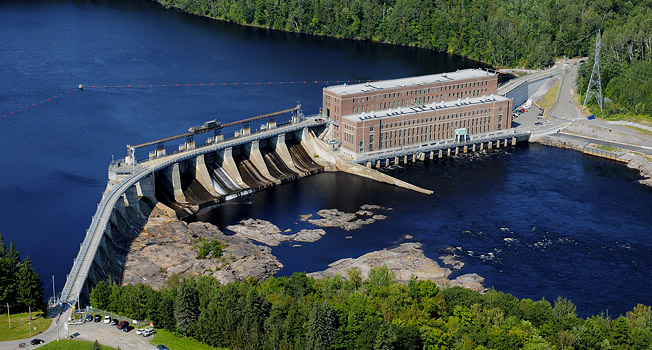 La Gabelle generating station and its spillway are located on the Rivière Saint-Maurice, some 24 km north of Trois-Rivières in the Mauricie region. This facility is the last of Hydro-Québec's 11 generating stations on this river.
Project description
The project consists of replacing the lifting mechanism of the spillway at La Gabelle generation station. The trolley hoist currently used was commissioned in 1924. After 92 years of service, it has reached the end of its useful life.
To ensure the safety of the public and workers, as well as the reliability of its facility, Hydro-Québec must:
replace the trolley hoist with six independent rope hoist mechanisms
replace and raise the lifting structure
add remote control of gates
add an emergency generator
add a control building on the spillway
build a monorail for handling stoplogs
build a walkway upstream
In addition, in 2018–2019, Hydro-Québec will have to:
redo the insulation of heated gates VE1 and VE2
Schedule
The project will be carried out between November 2015 and December 2017. Preparatory work will last until June 2016. After that, the main work for replacing the lifting mechanism will start, to be completed in December 2017.