Biodiversity Performance Report
Hydro-Québec operates a huge fleet of facilities, and in doing so affects biodiversity in the surrounding habitats. In order to ensure responsible and sustainable management, it carries out its activities in a way that protects biodiversity and its associated ecological services.
Highlights of activities in 2016
The Biodiversity Performance Highlights – 2016 document represents its third public accountability on biodiversity. In 2016, Hydro-Québec carried out a number of innovative measures to implement the objectives in its corporate strategy on biodiversity. Here are a few of its achievements illustrating the magnitude of this effort:
Implementing measures to protect rare species, as four-toed salamander, Dekay's brown snake and wooly beach heather;
Establishing the Phytotechnology NSERC/Hydro-Québec Industrial Research Chair;
Publishing of 49 studies on biodiversity.
Biodiversity Performance Report 2016
The Biodiversity Performance Report is available exclusively in electronic format.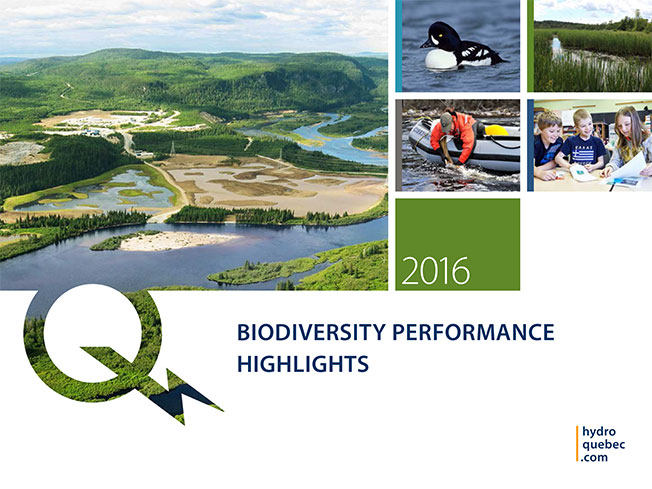 Earlier biodiversity performance reports