Save water and energy with our kits of WaterSense® labeled products
Save over $100 per year
on your electricity bill!*
Optimize your hot water consumption and lower your electricity bill. WaterSense® labeled showerheads and faucet aerators restrict water flow, without sacrificing comfort. Just think, by buying a kit, you'll use less electricity for water heating, which represents up to 20% of your Hydro-Québec bill!
Don't put it off: order your kit now!
Spread the word—you can save more than 40% when you buy at least five kits
(free delivery across Québec).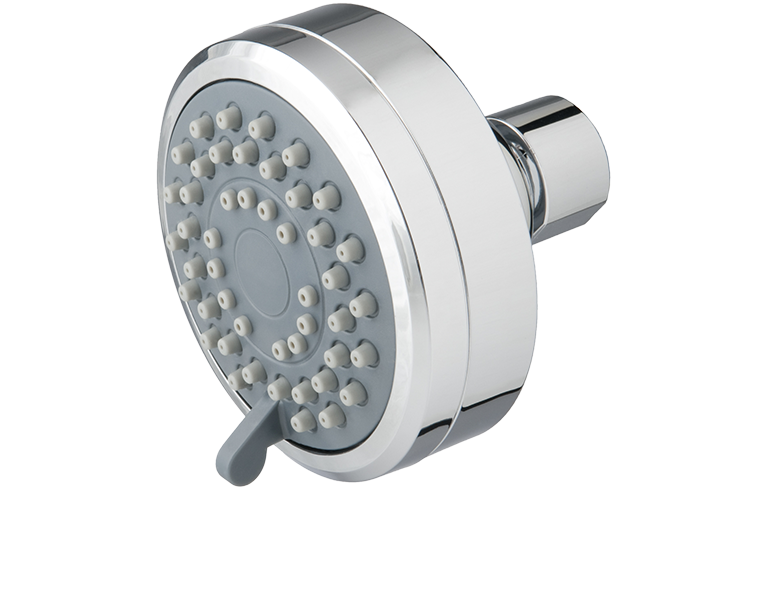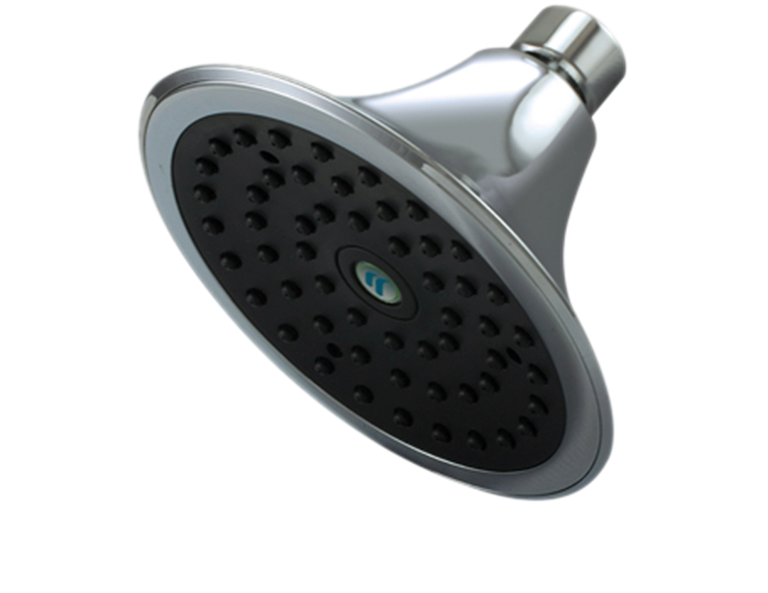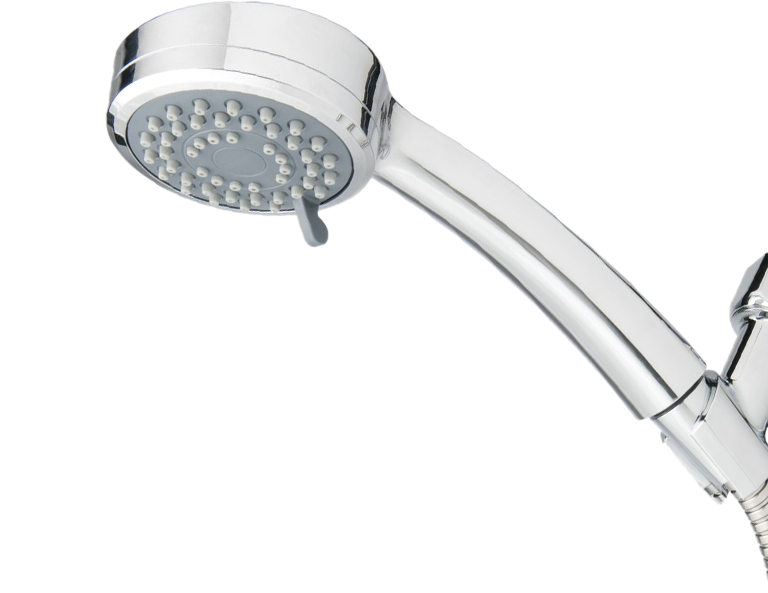 In addition to the showerhead, our kits include:
One swivel kitchen faucet aerator

;

One bathroom faucet aerator

;

Teflon tape

;

One five-minute shower timer

;

One flow meter bag

.

Would you prefer a customized solution?
Customize your kit and choose your own showerhead and faucet aerators.
Why choose our kits?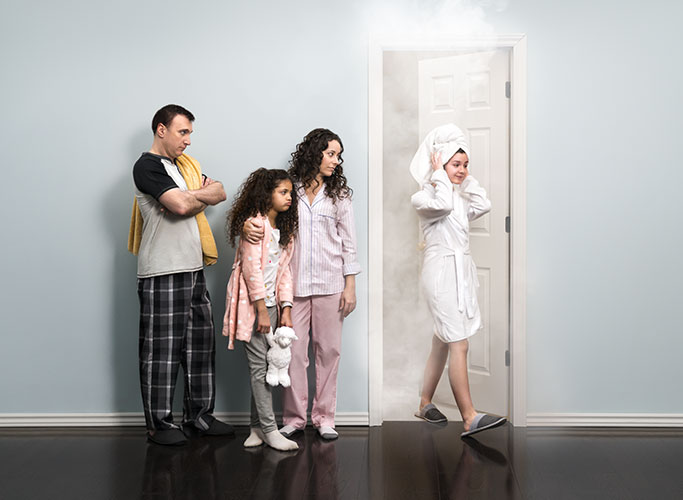 Guaranteed comfort and constant flow
Our showerheads and faucet aerators restrict the flow rate to a maximum 5.7 L/min, which is up to 40% less than that of conventional products. The water pressure remains the same, so you won't even notice a difference!
Quick and easy installation
Anyone can install these showerheads and faucet aerators. The instructions provided in the kit are very straightforward. You can also watch the video tutorial.
10-year warranty
Rest assured: our showerheads and faucet aerators are covered by a 10-year warranty.
Durability and maximum energy savings
They are made of ABS thermoplastic, a corrosion- and impact-resistant material. By using a non-aerated spray, our showerheads reduce heat loss.
Maintenance-free
Our showerheads and faucet aerators are self-cleaning and require no maintenance.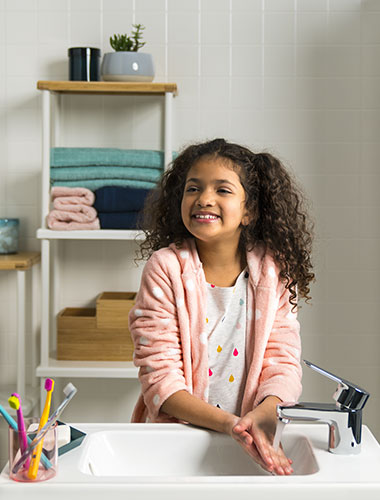 Estimate your annual savings
Assess how much our kits of WaterSense® labeled products can help you optimize your consumption of water and electricity.
Number of occupants in the household
Potential savings
$114 less on your
annual electricity bill
43 804 fewer litres of water consumed each year
The amount of water and energy used and saved varies depending on the type of products installed and household requirements. Calculations are based on several factors, including: cost of electricity at 8.65¢/kWh (taxes included); baseline flow rate of 9.5 L/min for showerheads and 8.3 L/min for aerators; shower duration of 8 min per person per day, water temperature at the intake of the water heater: 12°C, and tap water temperature: 40°C.
Other water- and
energy-saving products
Many other products can help you control your water consumption and therefore reduce your impact on the environment.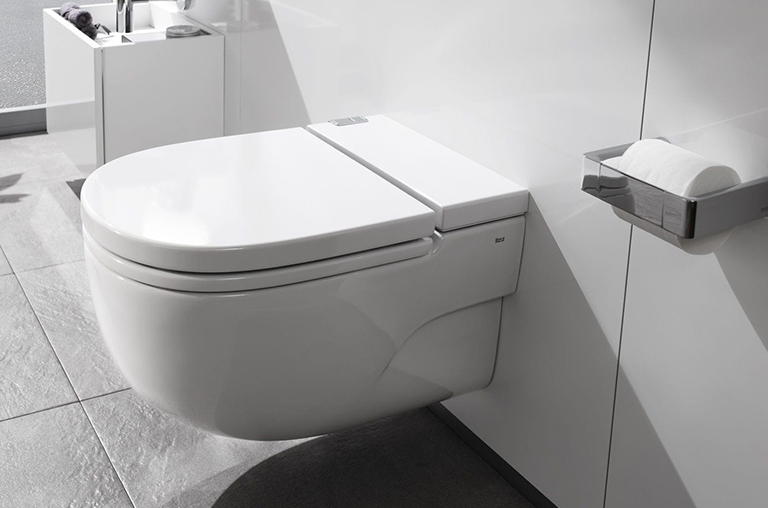 WaterSense® labeled toilets
WaterSense® labeled low-flow toilets work just as well as standard models and can save up to 20 litres of water per flush (a 4.8-litre model compared to a 26-litre toilet manufactured prior to 1985).
Some good habits to develop
Plumbing insulation
Don't forget to update the insulation on your pipes, particularly if they run through unheated areas. If possible, install your washing machine near the water heater to reduce the amount of heat loss through the connecting pipes.
Make environmentally responsible purchases
ENERGY STAR® is the international symbol of superior energy efficiency, administered in this country by Natural Resources Canada. This symbol makes it easy to identify the best energy performers on the market. Look for this symbol when you buy lights, household appliances, windows, and patio doors.
Repair leaky faucets immediately
Fix your leaky faucets quickly. All those little drops add up . . . You may be wasting enough water every month to fill four bathtubs.
Not a residential customer?