Achigan 120/25-kV Substation and 120-kV Tap Line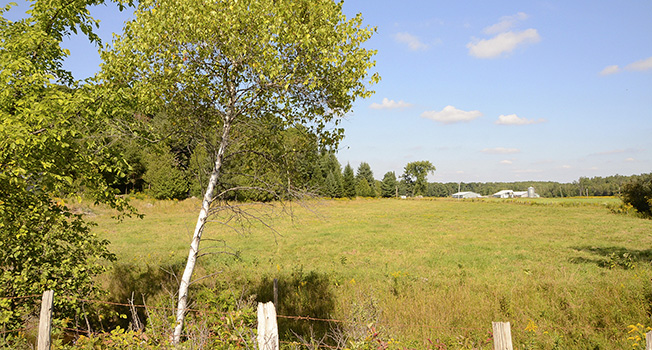 Due to the strong growth in electricity demand in the Laurentides, most of the substations and lines that make up the region's 69-kV * system are operating at their maximum capacity.
To meet this increase in demand and extend the service life of the system, Hydro-Québec has prepared a development plan for the Laurentides region which includes raising the system's voltage from 69 kV to 120 kV.
To ensure electricity supply to the municipalities of Saint-Hippolyte, Sainte-Sophie and Saint-Calixte, Hydro-Québec plans to build a new 120/25-kV satellite substation,* * Achigan substation, in the municipality of Saint-Hippolyte. It will be supplied by a line tapping into an existing 120-kV line.
Achigan substation will replace the 69/25-kV Saint-Calixte and Saint-Hippolyte substations, which will be dismantled. The project also includes the dismantling of the 69/25-kV Saint-Lin substation and 120/69-kV Paquin substation. Customers currently supplied by 69/25-kV Saint-Lin substation will be supplied by 120-kV Saint-Lin substation, built in 2008.
In the coming months, Hydro-Québec will carry out environmental inventories and technical surveys in the study area [PDF 445 Kb] to better understand the host environment.
A public participation process will complement the studies that will be used to define the project.
Public participation
Favorable reception from local communities is one of three essential conditions for Hydro-Québec projects. When developing a new project, the company strives to find a balance between the social, environmental and technical-economic aspects, the three facets of sustainability.
As a result, Hydro-Québec implements a public participation and consultation process to ensure that project studies are carried out in collaboration with the host communities.
The company will thus be able to take into account the concerns and expectations expressed by the public and by key stakeholders so as to best adapt the project to local realities.
* kV = kilovolt (1,000 volts)
* * Satellite substations are ones that supply the distribution system.