Typical towers and right-of-way for the new 120-kV line
The planned line will be 8.3 km long and will run in a right-of-way that is 50 metres wide.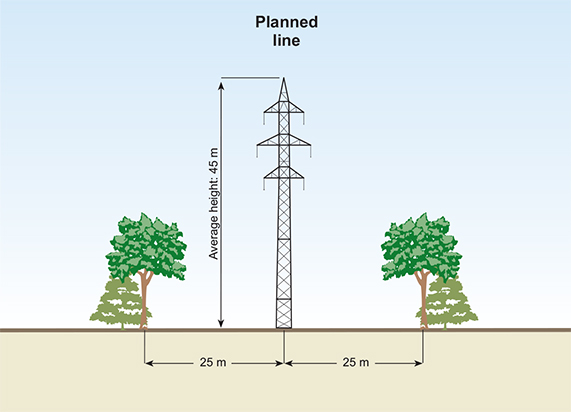 Over 2.4 km, where the new line will run parallel to the existing 120-kV line, the right-of-way will be 65 m wide. The new line will be built in the space freed up by the dismantling of a line supported by wooden H-frames.