Conversion of the Underground Beaumont–Dorchester Line to 315-kV
Environmental and technical studies
Over the past few months, Hydro-Québec carried out environmental and technical surveys in the study area. The project team also met with local authorities to understand their concerns and the work planned in the boroughs. You can consult the map of the « human and environmental inventory here [PDF 24 Mb - In French only] ».
Based on the community's recommendations and on technical, environmental and social criteria and constraints, Hydro-Québec has proposed a route [PDF 647 Kb - In French only] with the least possible impact.
The line route:
From Beaumont substation, the line route runs along Rue Beaumont, heads south on Rue Hutchison and east on Rue Saint-Joseph until Rue Saint-Urbain. The line route then runs south along Rue Saint-Urbain all the way to Dorchester substation, near Boulevard René-Lévesque.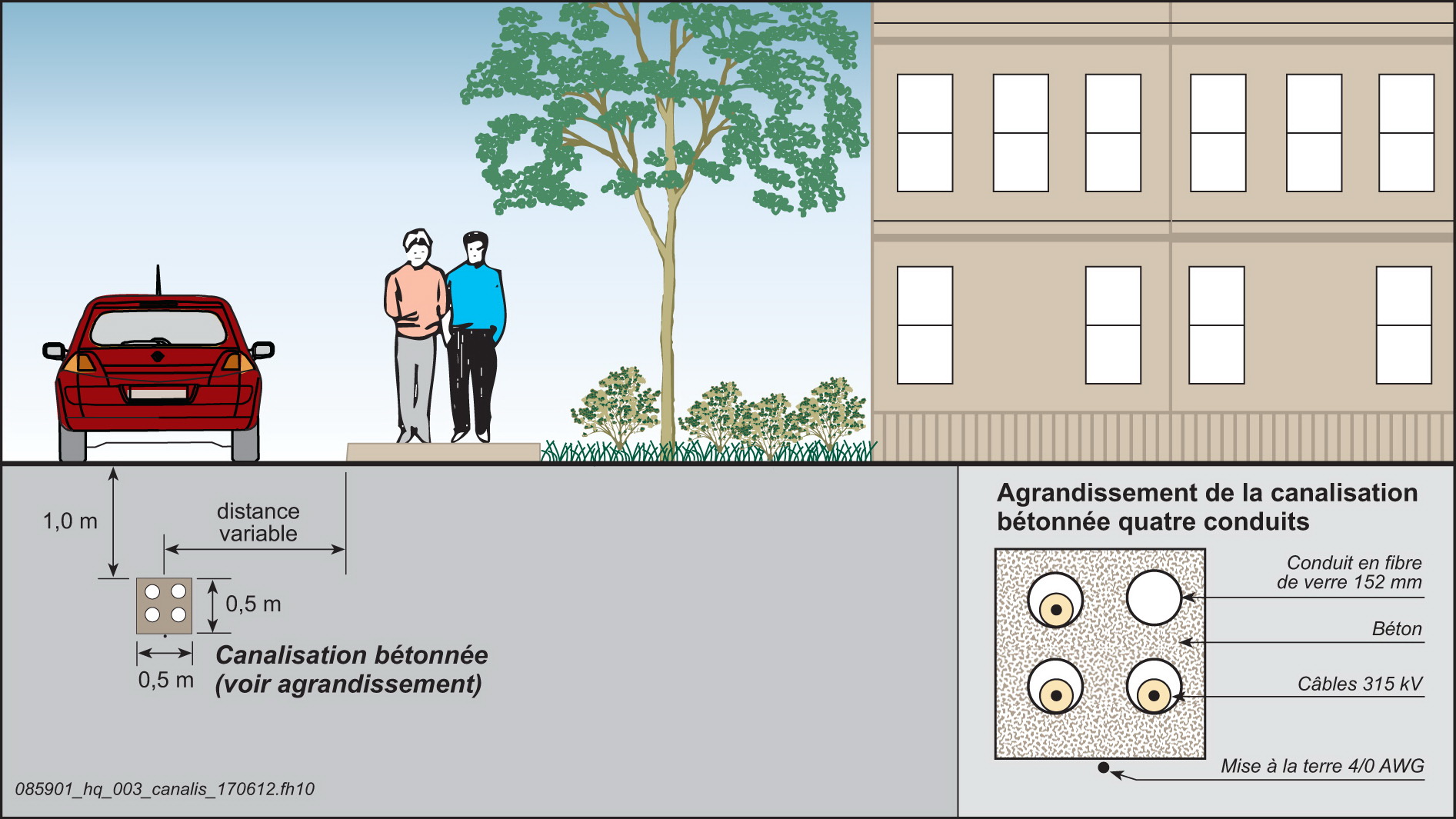 Main mitigation measures
The worksite will be adequately fenced and monitored to ensure the safety of pedestrians and cyclists.
Trenches will be closed and backfilled on an ongoing basis as the work progresses.
Worksite signs will be installed in the work area.
Access to homes and businesses will be maintained at all times.
Vehicle traffic will be reduced, but maintained at all times.
Obstruction of parking spaces will be temporary and limited to the work area.
The Info-project line number will be posted near the worksite.
Dust control measures may be used during construction.