Conversion of the Underground Beaumont–Dorchester Line to 315-kV
Project schedule
| | |
| --- | --- |
| General information: | Fall-winter 2016 |
| Information on the proposed solution: | Spring-summer 2017 |
| Filing of environmental impact statement and application for government approvals: | 2018 |
| Construction: | 2019 |
| Commissioning: | 2019 |
Project stages
Conversion of the underground Beaumont–Dorchester line in a new conduit
Excavation of a 1-metre wide trench in the street, about 1.5 metres from the sidewalk.
Laying and concreting of ducts at a depth of about 1.5 metres.
Installation of underground chambers.
Backfilling the trench and surface restoration.
Cable pulling and backfilling of underground chambers.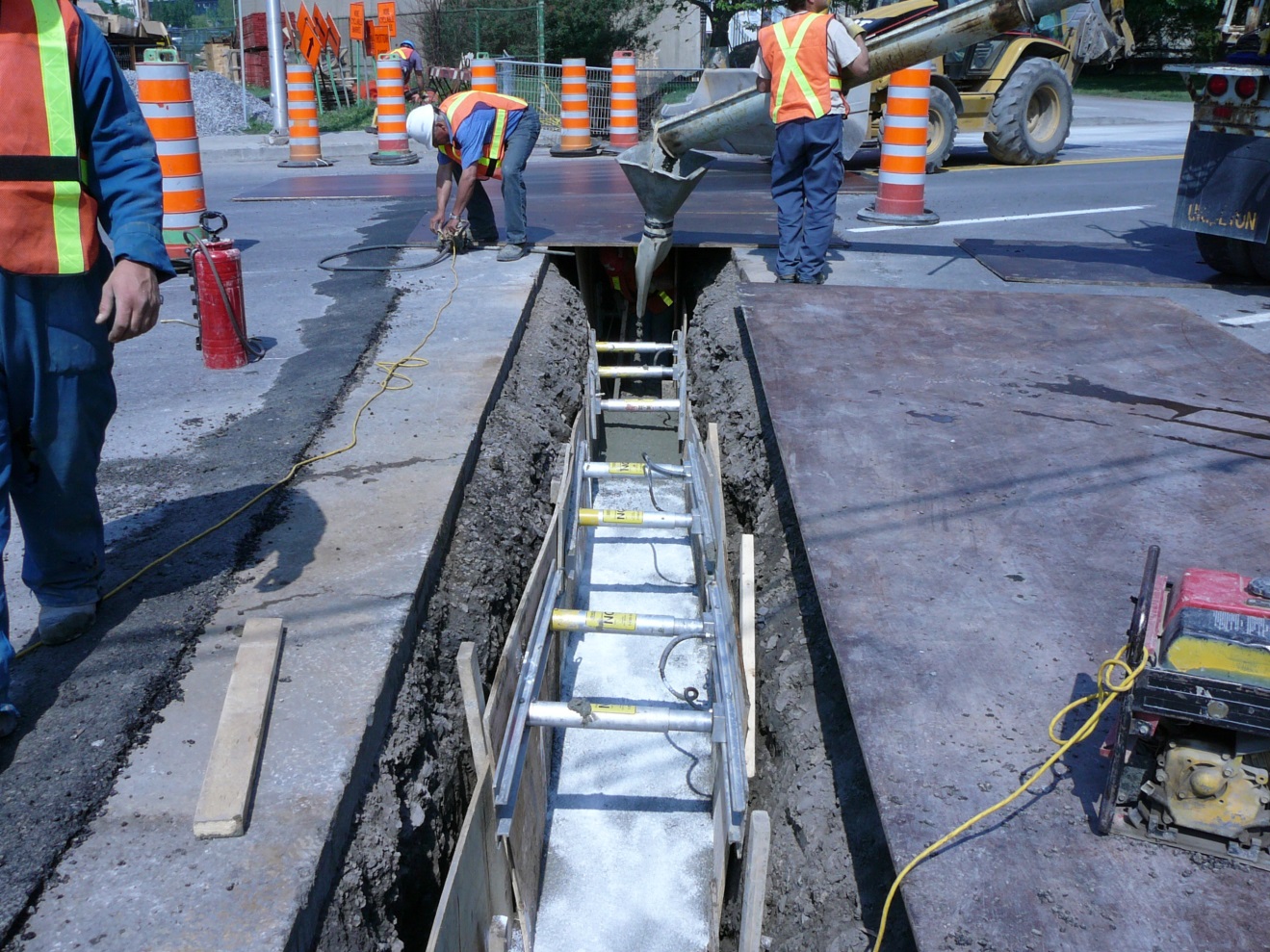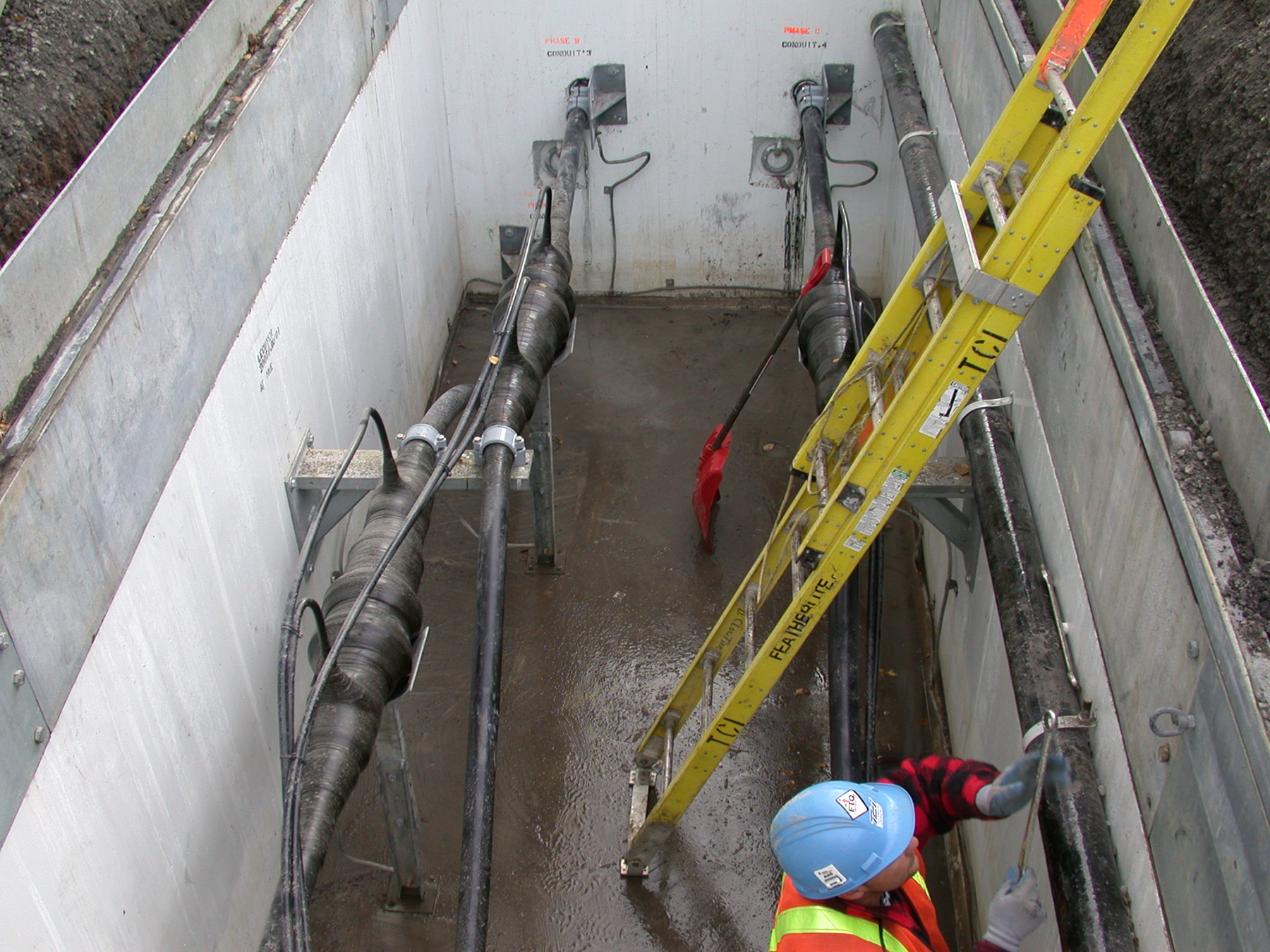 Dismantling of the existing underground line
Removal of underground cables and electric equipment.
Demolition of upper part of underground chambers.
Backfilling and surface restoration.
Related work at Beaumont and Dorchester substations
Connection of new cables at transformer substations and joints with existing power lines.
This work will be carried out within the grounds of each Hydro-Québec substation.
Measures to limit the impact of construction work
The worksite will be adequately fenced and monitored to ensure the safety of pedestrians and cyclists.
Trenches will be closed and backfilled on an ongoing basis as the work progresses.
Worksite signs will be installed in the work area.
Access to homes and businesses will be maintained at all times.
Vehicle traffic will be reduced, but maintained at all times.
Obstruction of parking spaces will be temporary and limited to the work area.
A telephone number to call for information will be posted near the worksite.