Dike repairs at Les Cèdres generating station
Les Cèdres generating station was built in 1913 and 1914. An embankment dike was also built upstream of the powerhouse to create a headrace canal that would direct water from the Fleuve Saint-Laurent into the powerhouse.
A number of studies and inspections of this dike conducted by Hydro-Québec show water infiltration and seepage from the headrace canal. As a result, to ensure the long-term operability of the facilities, Hydro-Québec must repair the fill of the embankment dike of the Les Cèdres headrace canal.
The purpose of this project is to improve the watertightness and stability of the dike and to minimize the risk of erosion of its foundation.
Hydro-Québec wants to reassure the public: the dyke at Les Cèdres generating station is safe, and the repair project aims to ensure that it remains safe for a long time. We want to carry out work to ensure its durability for decades to come. If you have any questions about the project, we invite you to contact us at 1 877 653-1139.
Public consultation
Many public consultation activities were held at fall 2016 and fall 2017. Open houses meetings were organized on november 23rd and 24th 2016 and November 27th and 28th 2017 in Salaberry-de-Valleyfield (Saint-Timothée area) and in Les Cèdres in order to present the project to the public and have a good view of the expectations of the host community. Meetings with different local organizations have also been held in the past.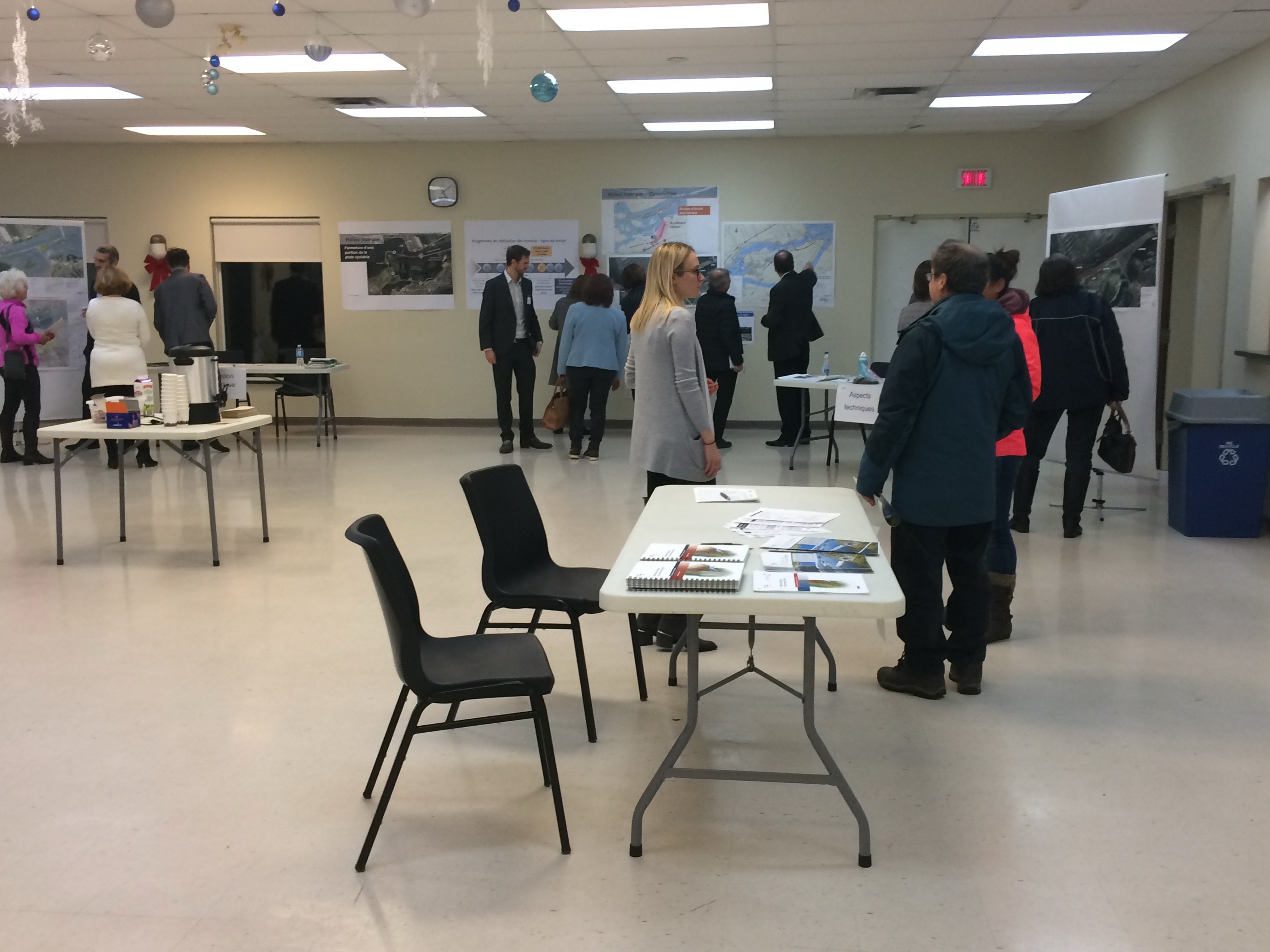 BAPE's Public hearings
An inquiry and public hearings mandate of the BAPE was held between february 26th and june 22nd 2018. It is possible to consult BAPE's website in order to have more information on that matter and to consult BAPE's final report (in French only).