Conversion of Montréal-Nord Substation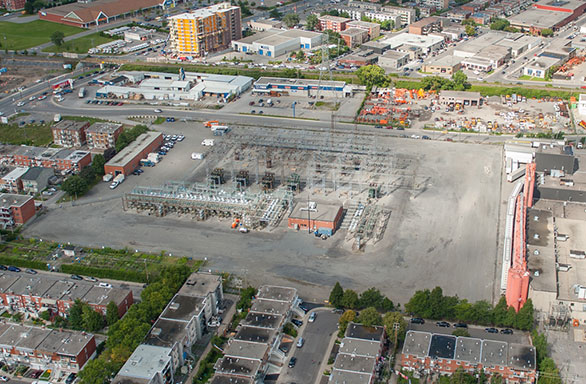 The 120/12-kV Montréal-Nord substation is located at the boundary between the borough of Villeray–Saint-Michel–Parc-Extension and the borough of Saint-Léonard, at the intersection of Boulevard Pie-IX and Rue J.-B.-Martineau.
Built in 1952, the substation supplies about 27,300 customers, but much of its aging equipment needs to be replaced. An upgrade will enable Hydro-Québec to ensure the reliability and long-term operability of its transmission facilities in this part of the island of Montréal.
Hydro-Québec plans to rebuild the substation and convert the voltage to 315/25 kV. The grounds of the existing substation are large enough to accommodate the new equipment. Once rebuilt, the substation will be connected to the 315-kV line that runs along Rue J.-B.-Martineau.
The new 315/25-kV facilities will be able to meet the short- and long-term electricity needs of the area served by the existing substation.
* kV = kilovolt, or 1,000 volts
Schedule
Draft design
Public participation process

General information
Public consultation
Information on solution selected

2017
Filing of the environmental impact statement
2018
Project
| | |
| --- | --- |
| Government approvals | 2019 |
| Construction | 2020-2022 |
| Commissioning | 2022 |