230-kV Mesgi'g Ugju's'n Wind Farm Line (Rivière‑Nouvelle)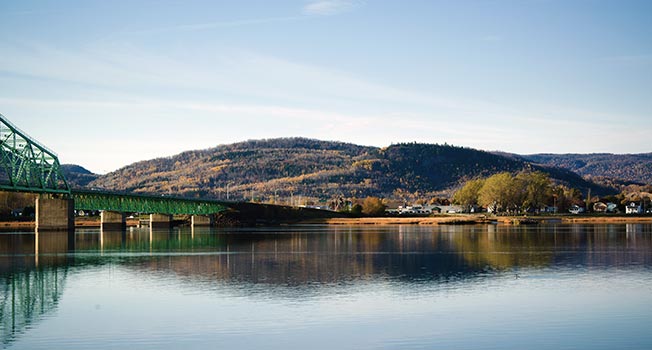 To bring the energy generated by the wind farm onto the transmission grid, Hydro-Québec built a 230-kV single-circuit line, approximately 25 km long, from the wind farm substation to the Matapédia-Cascapédia line (circuit 2397). The project was commissioned in August 2016.
The wind farm developer, Parc éolien Mesgi'g Ugju's'n S.E.C., erected a 150-MW wind farm in the unorganized territory of Rivière-Nouvelle, in the regional county municipality of Avignon, in Gaspésie. This project is the result of a partnership between the Mi'gmaq communities in the Gaspésie and Innergex Renewable Energy Inc.