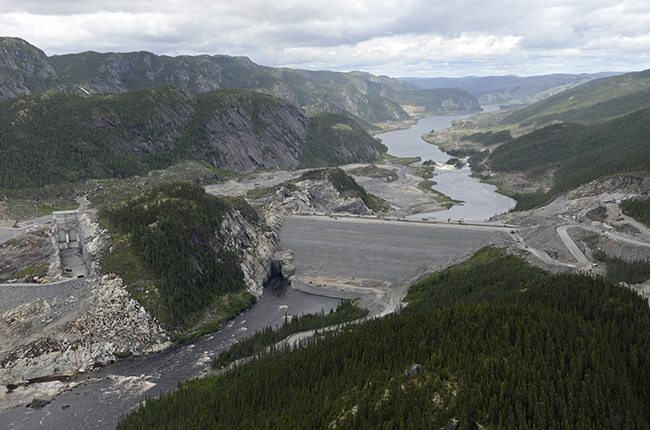 Hydro-Québec Production obtained the necessary approvals to build a 1,550-MW hydroelectric complex on the Rivière Romaine, north of the municipality of Havre-Saint-Pierre on the north shore of the St. Lawrence. The complex consist of four hydropower generating stations with average annual output of 8.0 TWh.
Construction of the Romaine-2 development began in 2009. Romaine-2 was commissioned in 2014, the Romaine-1 development was commissioned in 2015 the Romaine-3 in 2017. Work on Romaine-4 developments, which will be operational in 2022.
The Romaine project generate substantial economic spinoffs—approximately $3.5 billion for Québec as a whole and $1.3 billion for the Côte-Nord region, and create an average of 975 jobs each year while the project is being carried out.
Hydro-Québec is reiterating its commitment to sustainable development by focusing on renewable energy at the Romaine complex, which will help meet current needs without jeopardizing the energy supply of future generations.
Visit the Web site [In French only]