Reconstruction of the 120-kV Underground Saint‑Maxime– Marie‑Victorin Line
Work and mitigation measures
The dismantling operations will be carried out from September 2020 to January 2021. The company is doing everything it can to keep inconveniences to the area's residents and businesses to a minimum and cooperate with all stakeholders to find solutions with the least impact.
Dismantling of the remainder of the Saint-Maxime–Marie-Victorin line.
As agreed with Longueuil's municipal government, a segment of the old Saint‑Maxime–Marie‑Victorin line will be dismantled earlier than initially planned so that a portion of Boulevard La Fayette can be refurbished, which the city plans to do in 2021. This is the priority segment that will be dismantled in 2020.
Description of work
Dismantling of the old line
Impacts and mitigation measures
Main impacts
Area around the worksites will be obstructed for motorists while work is under way.
Area around the worksites will be partially obstructed for cyclists and pedestrians while work is under way.
Main mitigation measures
To minimize the impact on local residents, a traffic management plan has been prepared in collaboration with stakeholders.
Throughout the project, residents and stakeholders will be informed of road closures and bypass roads. Please pay attention to the road signs.
The worksite will be adequately fenced and monitored to ensure the safety of pedestrians and cyclists.
Signs will be installed around the jobsite.
If access to certain premises must be blocked, Hydro-Québec will contact the affected residents.
Vehicle traffic will be maintained at all times.
A telephone number for information will be posted near the jobsite.
Work hours will take into account municipal regulations and issues of concern to the community, such as noise.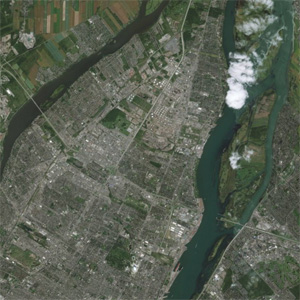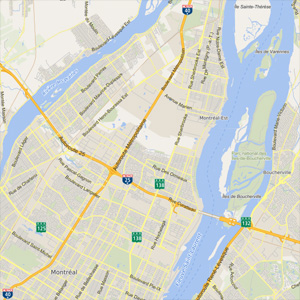 Legend

Traffic disruptions

Line to dismantle

Splice vaults
Stay informed
Sign up for our mailing list to receive project updates (In French only).