The mission of Hydro-Québec is to deliver reliable electricity service throughout Québec. The company has fully embraced the concept of sustainable development and works tirelessly to meet the needs of the present while preserving the environmental heritage and energy future of generations to come.
Summary of activities in 2017
The Sustainability Report 2017 gives an overview of Hydro-Québec's efforts to apply the principles of sustainable development in all aspects of its operations. We are especially proud of our achievements in three areas: our continued development of hydropower, which accounts for almost 100% of our output; the success of our energy efficiency programs; and our positive impact on the Québec economy.
Sustainability report 2017
The Sustainability Report is available exclusively in electronic format.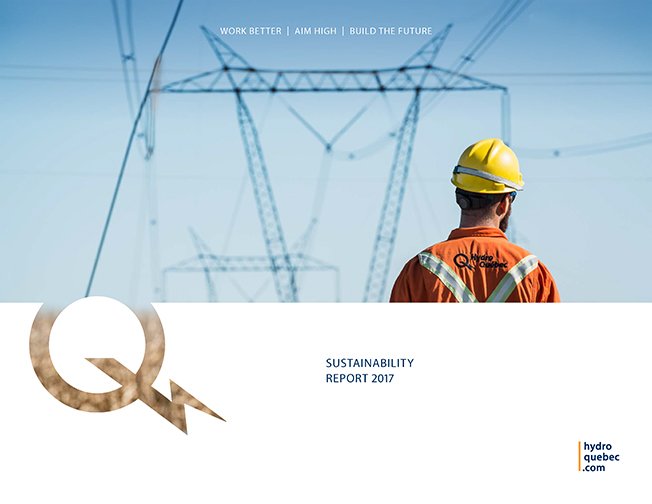 CR Reporting Awards 2018
Hydro-Québec's Sustainability Report 2016 was recently recognized by this global competition. The report was the winner in the Relevance and Materiality category, for a second year in a row and it obtained excellent results in three other categories:
Best Report (3rd place)
Best Carbon Disclosure (3rd place)
Creativity in Communications (3rd place)
Detailed results are available on the Web site of the awards organizer, Corporate Register.