Energy transition and innovation
Managing electricity consumption in a northern climate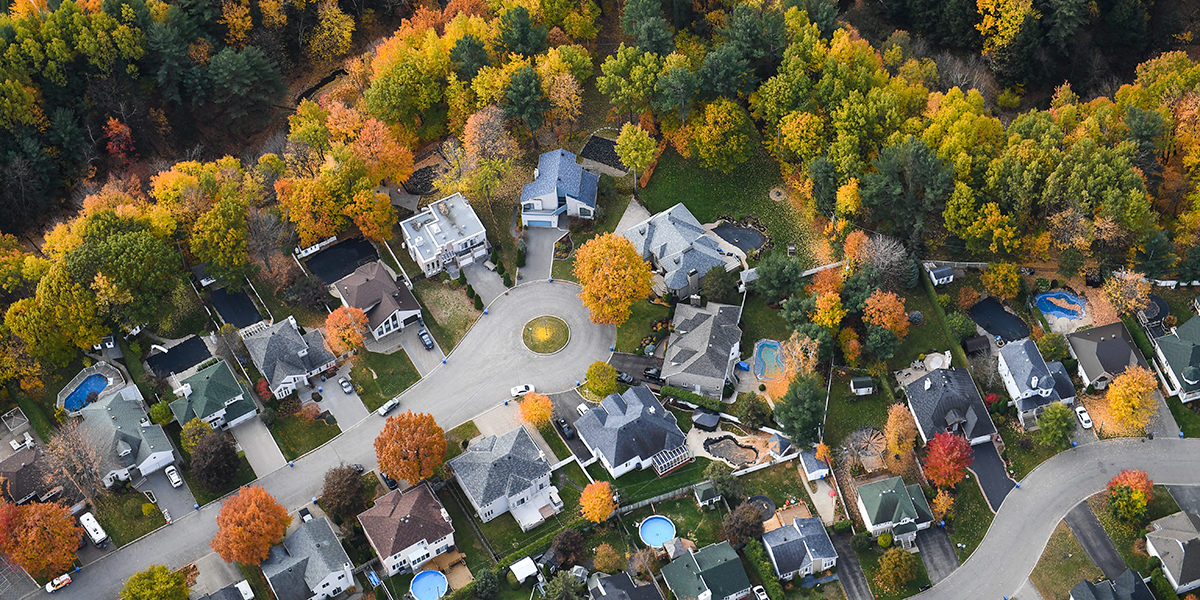 Quebecers are among the world's largest consumers of electricity. This is due to two main factors: the large amount of energy needed for heating during our harsh winters and the low cost of electricity in Québec.
Almost all of the electricity consumed in the province is generated by water and wind. We also buy electricity generated from other renewable sources such as biomass. Throughout the year, power sales and exchanges take place with other Canadian provinces and neighboring U.S. states.
We currently have a number of contracts for deliveries of electricity generated by other sources such as wind power, biomass and small hydro.
Supply is the electricity we can deliver to you, whereas demand corresponds to your electricity needs. Our Electricity Supply Plan 2020–2029 provides a detailed explanation of the balance between supply and demand. In addition, we offer a number of tools to help you use energy more wisely in cold weather, especially during peak periods.
Electricity sales by sector in Québec - 2020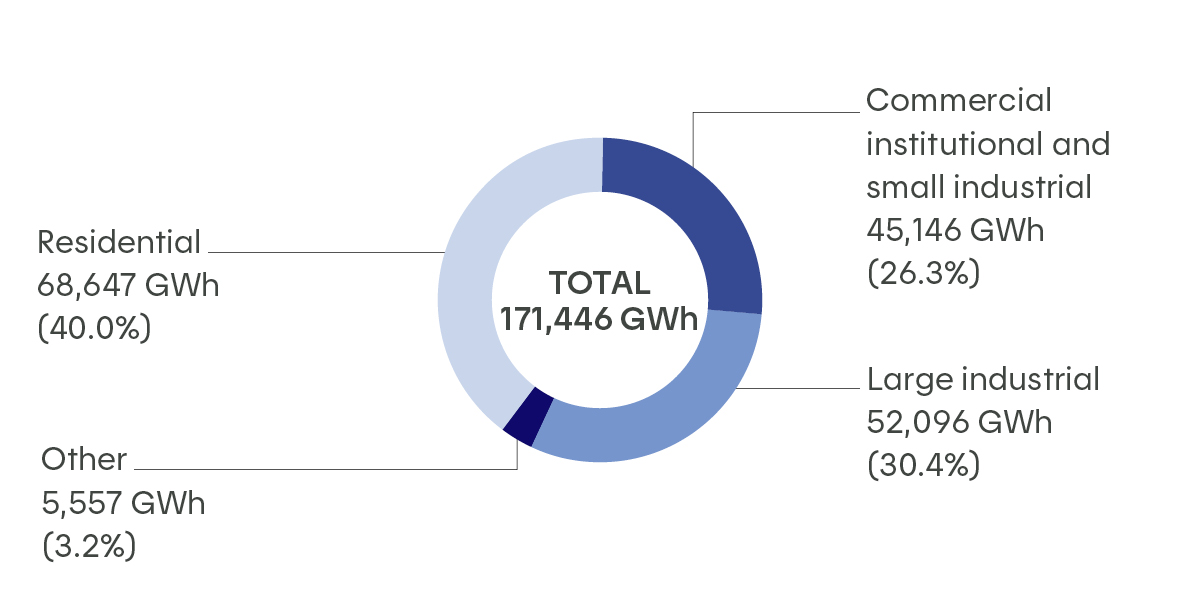 Achieving green autonomy: Hydro-Québec's off-grid systems
Several villages in remote regions are not connected to the main power grid and are supplied by off-grid systems. A portion of the electricity from these systems is generated using fossil fuels. Hydro-Québec operates off-grid systems in five regions: Îles-de-la-Madeleine, Nunavik, Basse-Côte-Nord, Schefferville and Haute Mauricie.
The process to partially or totally convert the off-grid systems to cleaner energy sources is currently under way. All systems will be converted by 2025.
What is the most economical and ecological way of managing electricity consumption? Energy efficiency.
Using electricity wisely means making informed choices. There are simple things we can do every day to collectively reduce our energy consumption. This way, we can avoid the extra costs associated with purchasing electricity or adding more equipment.
The company offers several energy efficiency initiatives adapted to its various customers (i.e., residential, business, low-income and in remote regions) to help them save money.
New annual energy savings – Energy effiency initiatives (GWh)

| | 2017 | 2018 | 2019 | 2020 |
| --- | --- | --- | --- | --- |
| Residential customers | 200 | 212 | 214 | 225 |
| Business customers | 321 | 245 | 257 | 218 |
| Off-grid systems | 3 | 3 | 10 | 0 |
| Energy savings | 524 | 460 | 481 | 443 |
2020 highlights
We increased our energy conservation goals for 2029. We are currently developing new programs and business approaches to encourage greater customer participation. The energy savings attained through our programs will free up power for transportation and building electrification, in addition to deferring the need to invest in the transmission and distribution systems.
Innovating to serve our customers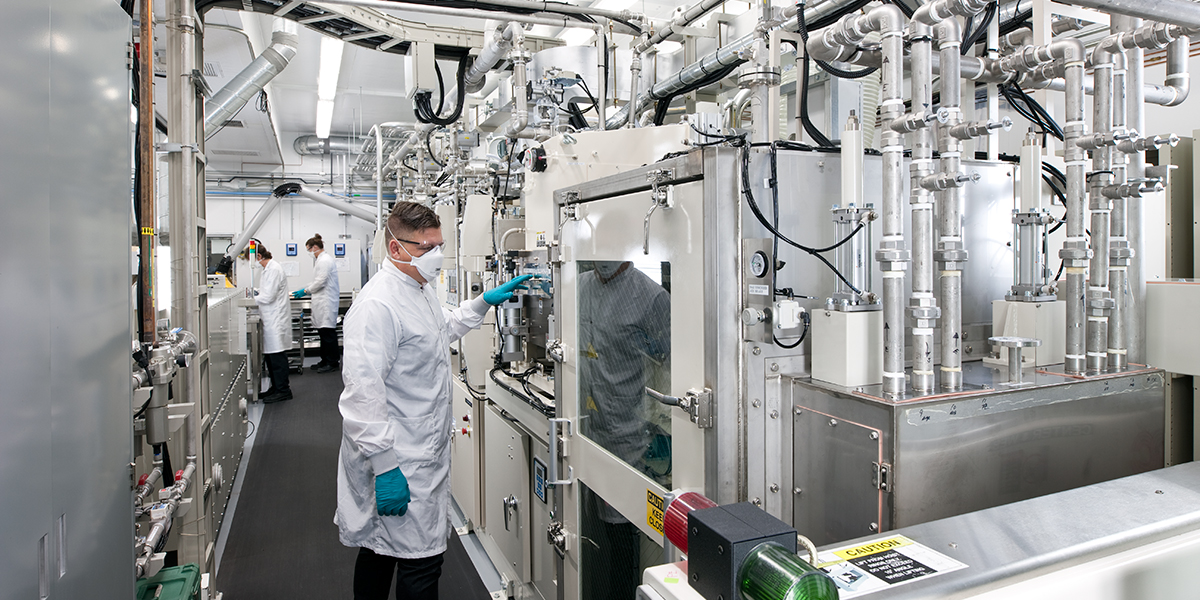 Whether it's adapting to climate change, decarbonizing the economy, increasing energy efficiency or protecting biodiversity, our ability to innovate allows us to sustainably support Québec's social and economic development.
From electrification to energy storage, electric mobility, decentralized energy resources, smart homes, connected technologies, smart grids and cutting-edge simulators, our teams research, develop and market state-of-the-art technologies and applications in partnership with some of the world's leading companies.
Breakdown of IREQ innovation efforts relates to sustainability - 2020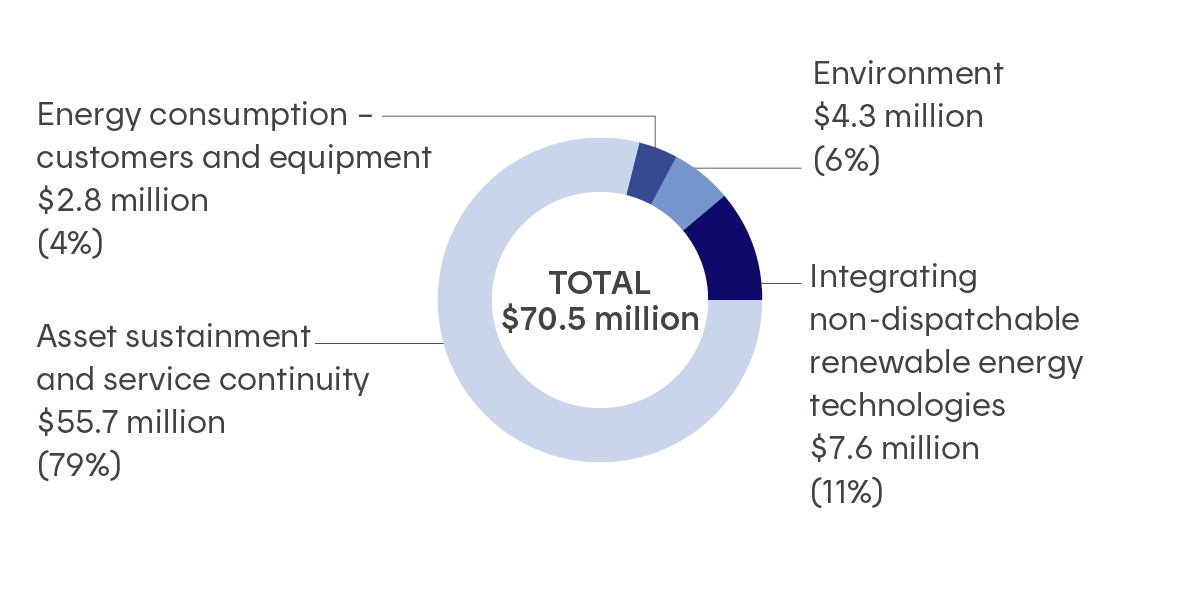 2020 highlights
Hydro-Québec is among the top Canadian R&D spenders in the electricity industry. With a budget of $158.5 million, the company's research institute, IREQ, develops state-of-the-art technology in multiple fields related to power systems and renewable energy.
For more information, follow these links:
Transport electrification
Electric vehicle drivers have access to more and more charging stations in Québec. We are continuing to make our customers aware of the advantages of electric vehicles and our researchers are developing the materials for tomorrow's batteries.
In personal transportation, we want to step up the rollout of the Electric Circuit, raise public awareness about the benefits of electric vehicles and continue to develop battery materials.
Since the transportation sector is the main source of GHG emissions in Québec, the adoption of electric vehicles, active transportation and public transit is an important way to reduce air pollution.
Hydro-Québec contributes financially to strategic projects and participates in the pilot projects of public transit authorities. For the transport of merchandise and to meet its own transportation needs, the company collaborates on pilot projects for charging vehicle fleets and works to electrify its own fleet.
2020 highlights
Strong growth in the Electric Circuit, the largest public charging network for electric vehicles in Québec and Eastern Ontario. The network comprises more than 3,000 charging stations, including 450 fast chargers, in 17 of Québec's administrative regions.
Capitalizing on solar power
Solar power is becoming less and less expensive to generate and it could soon replace energy generated by natural gas, oil, diesel and coal. Solar power represents business opportunities for Hydro-Québec.
2020 highlights
In December, we completed the construction of our first photovoltaic solar generating stations, located in La Prairie and Varennes. With over 30,000 solar panels, their grid-connected installed capacity will be close to 10 MW. Commissioning has been scheduled for the first half of 2021. In addition to producing electricity from sunlight, the two facilities will deepen our knowledge of photovoltaic generation, help us assess the viability of centralized solar energy production in Québec and allow us to identify the technologies best suited to the province's specific conditions.
For more information, follow these links:
Hydropower and the environment
The effects of climate change are significant, and we are working hard to reduce our dependence on fossil fuels.
In North America, our electricity exports enable us to reduce greenhouse gas (GHG) emissions. But that's not all we do: our goal is also to decarbonize Québec's economy while incorporating environmental management and biodiversity preservation into all our activities.
The many benefits of hydropower
Québec has vast hydraulic resources in the form of some 500,000 lakes and 4,500 rivers. Our landscape bears witness to the immense hydroelectric potential we have been able to develop over time.
Hydropower, whose impacts are known and controlled, offers an ideal solution to the major challenges faced by North America in:
reducing greenhouse gas emissions
ensuring a secure supply of electricity
The mercury issue
GHG emissions and reservoirs
Comparing power generation options and electricity mixes
Hydroelectric developments and fish
For more information, follow these links:
Québec power: A solution in the fight against climate change
Some 99.6% of the electricity we deliver to you is clean, renewable power that contributes to preserving air quality and reducing the effects of climate change. However, some of our operations emit atmospheric contaminants and produce greenhouse gases, or GHGs, for which mitigation measures are implemented.
GHG emissions are one of the main causes of the deterioration in the quality of life of living species.
If we are to correct this situation, we must decarbonize! The objective of decarbonization it to replace hydrocarbons used to make or use products with an energy source that produces no GHG emissions.
Electricity as green energy
The power industry is responsible for 12% of all GHG emissions in Canada, but less than 1% in Québec. Québec's outstanding record in this repect is largely due to that fact that hydroelectricity—which is clean, renewable energy—constitutes almost all the power generated by Hydro-Québec.
In addition, the company strives to not only reduce the GHG emissions produced by its operations, but also to preserve biodiversity and manage environmental impacts as part of its business processes.
Zero emissions: Hydro-Québec's solution for the Northeastern U.S.
For the past two decades, Hydro-Québec has been selling environmentally friendly, competitively priced electricity to neighboring systems. Québec's hydropower benefits our neighbors in two ways, in that it minimizes GHG emissions and is sold at very stable prices.
Emissions avoided by net electricity exports
| Années | 2017 | 2018 | 2019 | 2020 |
| --- | --- | --- | --- | --- |
| Emissions avoided (kt CO2 eq.) | 8 362 | 7 902 | 6 949 | 6 611 |
| Net exports (TWh) | 34.4 | 36.1 | 33.7 | 31.3 |
The positive differential is gradually waning as the U.S. Northeast turns to new sources of supply with lower GHG emissions.
The clear choice – adapting to climate change
Despite global efforts to reduce GHG emissions, the impacts of climate change will persist, and we must adapt to them.
Hydro-Québec is increasingly aware of the effects of climate change and extreme weather conditions on its operations, whether from violent winds, tornadoes or more frequent heavy precipitation.
For the past 18 years, Hydro-Québec has been collaborating with Ouranos, a research consortium established by the Québec government, Environment Canada and Hydro-Québec in 2001, to better understand climate change and its effects. Together, these organizations are working to find solutions that will enable us to adapt to these changes.
2020 highlights
We completed the first phase of our vulnerability assessment using a methodology tailored to the structure and diversity of our assets and operations. We also created an atlas of climate indicators that will compile temperature and precipitation data according to international standards, allowing us to project our facilities into a future climate.
For more information, follow these links:
Environmental management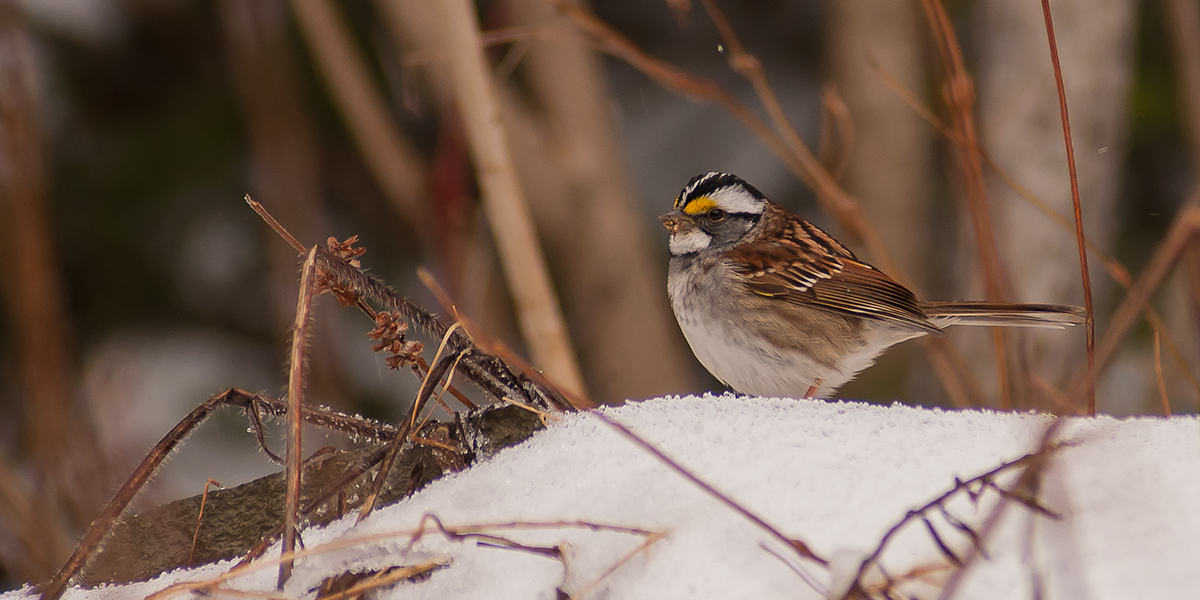 Our large-scale infrastructure projects and current operations have impacts on the environment. We do our utmost to reduce or mitigate these negative effects by reducing our atmospheric pollutant emissions, preserving soil and water, protecting biodiversity and promoting ecoresponsible consumption.
The objective of environmental management is to take into account, assess and reduce the environmental impact of the company's operations.
Hydro-Québec carefully monitors its projects during construction and carries out rigorous environmental follow-up of all its facilities in operation.
We have incorporated environmental and social criteria into our process for acquiring goods and services. This practice aims to reduce environmental impacts, increase social spinoffs and enhance the economic viability of our suppliers.
Recovery and reuse of insulating oil (litres)
ISO 14001 standard
Since the late 1990s, ISO 14001−certified environemental management systems have governed all Hydro-Québec operations that could have an effect on the environment. Moreover, construction projects and developments in operation are subject to close environmental monitoring and follow-up.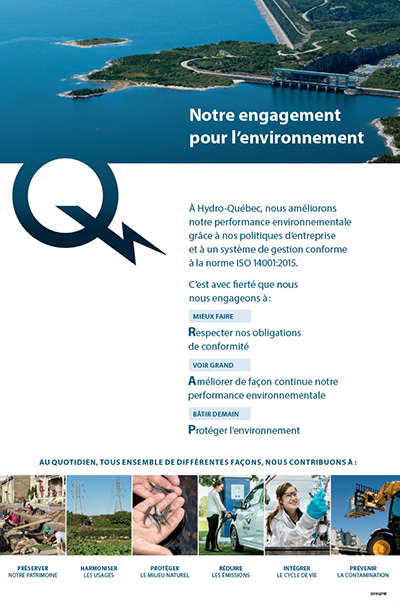 Biodiversity
As part of its operations, Hydro-Québec works to preserve biodiversity and protect species at risk and various ecosystems. For example we always make sure that the areas we develop are comparable to the surrounding natural environment in terms of species diversity and biological productivity.
2020 highlights
To mitigate the impact of the Appalaches–Maine line, and especially its effects on plants and wildlife, we designed a new tower that reduces the width of the right-of-way by 10 m. We also paired the future line with an existing line for 66% of its route.
For more information, follow these link:
Corporate responsibility and social commitment