Appalaches-Maine Interconnection
Description of the selected line route
The project consists of building a transmission line extending approximately 100 km between Appalaches substation in Saint-Adrien-d'Irlande (near Thetford Mines in the Chaudière-Appalaches region) and a connection point on the Québec–Maine border. The project's overall aim is to increase the exchange capacity between Québec and New England.
The new 320-kV direct-current line will connect to the future New England Clean Energy Connect (NECEC) line, slated for construction in Maine.
In tandem with this project, a new AC-to-DC converter will be installed at Appalaches substation to supply the planned transmission line.
Commissioning is scheduled for 2022.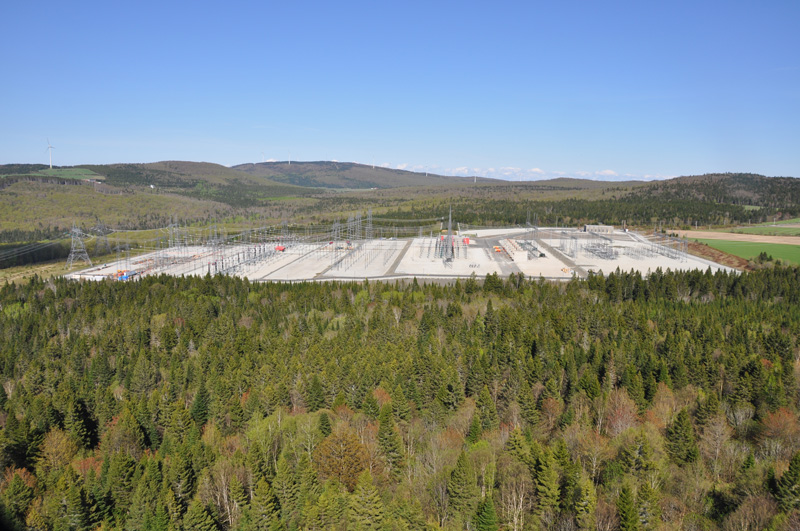 Technical characteristics of the planned line
Hydro-Québec has developed a new family of towers for this project: the conductors are located on one side only, thus reducing the width of the right-of-way to be cleared
Each tower will be made up of a positive pole (+320 kV) and a negative pole (−320 kV)
Each pole will be equipped with two conductors
The line will be supported by approximately 320 towers
The average distance between towers will be 325 m
The right-of-way to be cleared will be 43 m wide where the line runs alone and 10 to 25 m wide where it is paired with an existing line.