Appalaches-Maine Interconnection
An approach carried out with the communities
Over the past months, Hydro-Québec has held numerous meetings with community representatives and many of the landowners affected by the proposed line route to take their concerns into account and make adjustments to the project, wherever possible.
Description of line route selected
The line route selected is 103.4 km long and crosses both the Appalaches MRC (40 km) and Du Granit MRC (63.4 km), affecting eleven municipalities in all.
The future line will be paired with one or more existing lines along 73% of its route. Starting at Nantes, the planned line will run alone along a new corridor for approximately 24 km to the Canada–U.S. border.
The crossing point, where the line will connect to the power system on the U.S. side, is located on private land northeast of Zec Louise Gosford in the municipality of Frontenac.
Project optimization
As a result of numerous exchanges with host communities,, the following modifications have been made to the project so far:
A family of tubular towers has been developed to allow for the integration of a 3.5-km segment of the new line near an urbanized area of the town of Thetford Mines.
The route of the approximately 24-km segment of the new line in the Du Granit MRC has been relocated to protect woodlands or follow lot boundaries.
To the extent possible, the future tower sites have been determined in accordance with landowners' requests, to avoid valued elements on their properties.
The line route has been adjusted to ensure the safe coexistence of the power line and the region's extensive logging operations.
The commitment has been made to plant shrub species that are compatible with the future power line to limit the impact of land clearing operations on certain properties.
The project schedule has been adjusted to take the sugar bush season into account.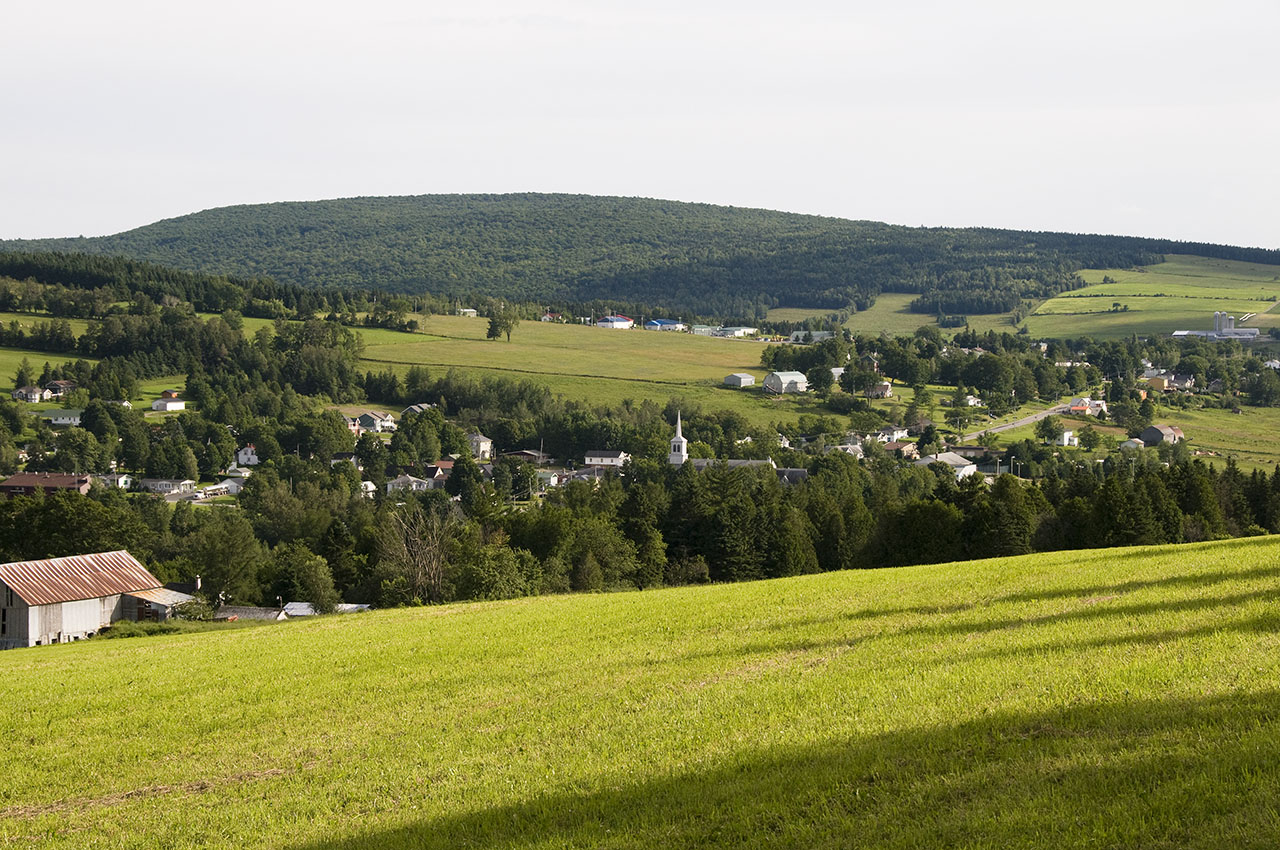 Upcoming environmental and technical surveys
Over the next few months, Hydro-Québec will conduct environmental and technical field surveys to prepare for land-clearing work and construction of the future power line:
Geotechnical surveys related to siting of the future towers to determine the type of foundation to lay for each support structure.
Forest surveys on all properties affected to determine the type and volume of timber to be felled, the traffic strategy to be implemented and the mitigation measures to be applied during work near sensitive elements such as wetlands or watercourses.
Characterization of the watercourses over which temporary bridges may be installed.
Detailed inventories of wetlands affected by the work areas for certain towers.
Inventories of areas with archaeological potential identified along the line route selected.
All of the above preparatory work will be carried out with the consent of the landowners affected between fall 2019 and summer 2020.
The proposed line route crosses these municipalities:
MRC Les Appalaches
Municipality
Length
Saint-Adrien-d'Irlande (M)
3.6 km
Thetford Mines (V)
11.3 km
Saint-Joseph-de-Coleraine (M)
14.7 km
Disraeli (P)
6.7 km
Sainte-Praxède (P)
3.6 km
Total: 40 km
MRC Le Granit
Municipality
Longueur
Stratford (CT)
9.8 km
Stornoway (M)
14.8 km
Saint-Romain (M)
0.9 km
Nantes (M)
16.2 km
Sainte-Cécile-de-Whitton (M)
5.5 km
Frontenac (M)
16.3 km
Total: 63,4 km