315/25-kV Saint-Jean Substation and 315-kV Supply Line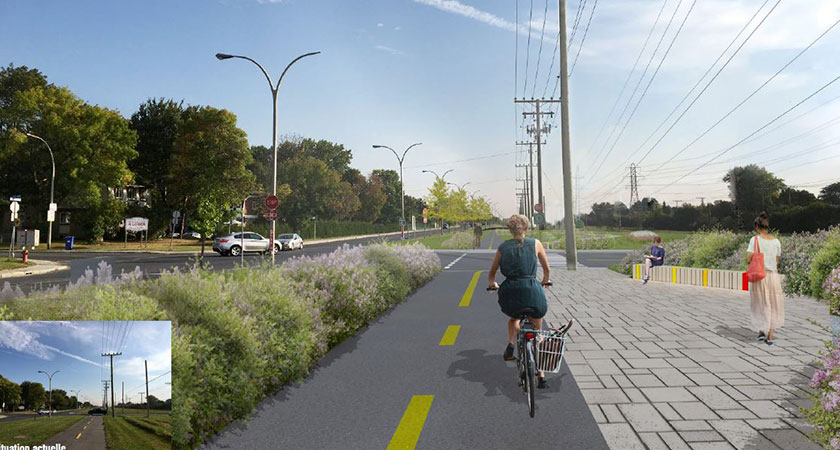 Steps
The Saint-Jean substation project was authorized by the Québec government in February 2017 following an analysis by the Régie de l'énergie and the Bureau d'audiences publiques sur l'environnement.
In its decision, the government requested the creation of working committee made up of representatives from Hydro-Québec and Dollard-Des Ormeaux. The committee members met several times and discussed the following topics:
The configuration of the future substation;
The type of tower used;
Tower placement in order to minimize the impact on residents along the right-of-way;
Planned landscaping in the right-of-way and around the substation.
The committee's work is going well and is expected to be completed in fall 2018.
Construction of the substation began in spring 2018, construction of the line will take place in 2019 and 2020, and commissioning of the new facilities is planned for fall 2020.
Project description
Commissioned in 1957, the current Saint-Jean substation is located in Dollard-des Ormeaux, at the intersection of boulevards Saint-Jean and De Salaberry. It supplies part of the cities of Dollard-des Ormeaux, Pointe-Claire, Kirkland and Beaconsfield, serving a total of about 10,000 customers. Given that the facility is over 50 years old, most of the substation's 120/12-kV equipment needs to be replaced.
Hydro-Québec is currently refurbishing the 315/25-kV substation to meet future growth in demand. The planned substation, which will be built mainly on the site of the current substation, will be supplied by a new 315-kV line from Sources substation located less than 3 km away. This line will run through a right-of-way where power lines are already located.
This project is part of the transmission system upgrade on the island of Montréal to help meet increasing demand and ensure the long-term operability of facilities.