Pool or spa installation safety checklist
Use this checklist to see whether your pool or spa meets electrical safety standards. In case of doubt, ask Hydro-Québec to check its compliance.
Safety warning
When you need to estimate the distance to a line, EYEBALL it—don't use a measuring instrument. If you estimate by eye that the distance is close to the minimum required, never try to measure it more accurately by placing anything at all near the line.
NEVER PLACE A TAPE MEASURE OR ANYTHING ELSE WITHIN 3 M OF A MEDIUM-VOLTAGE LINE.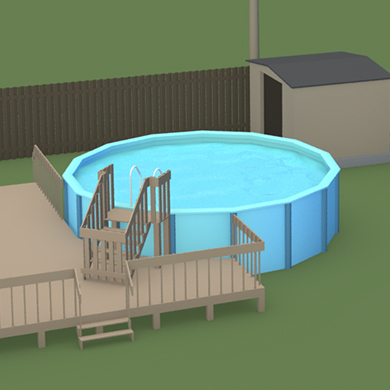 You may also be interested in these pages